Tripp Lite 1500VA Smart UPS Back Up, Sine Wave, 1350W Line-Interactive, 2U Rackmount, LCD, USB, DB9
2u Line
The SMART1500RM2U SmartPro 120V 1.5kVA 1.35kW Line-Interactive Sine Wave UPS provides battery backup and AC power protection against blackouts, brownouts, power surges and line noise that can damage electronics or destroy data. Ideal for backing up servers and network storage devices, the SMART1500RM2U switches to battery mode in milliseconds to keep your connected equipment running long enough to save files and shut down safely with no data loss. Featuring eight NEMA 5-15R outlets (four switchable) and a 10-foot power cord with 120V NEMA 5-15P input, the SMART1500RM2U has an internal battery that provides 13 minutes of support at half load and 4.5 minutes at full load. A front-panel LCD screen lets you monitor important data, such as load level, voltage, battery charge and estimated runtimes. Automatic voltage regulation (AVR) maintains 120V nominal output over an input range of 83V to 147V without using battery power. EMI/RFI noise filtering improves your equipment's performance and prevents damage. A 570-joule surge suppression rating protects your equipment from harmful power surges. With Tripp Lite's PowerAlert software (available via free download), the SMART1500RM2U enables safe unattended system shutdown and file saves in case of a prolonged power failure.
Brand: Tripp Lite
ASIN: B0001AC2P0
UPC: 088021349827
Part No: SMART1500RM2U
Tripp Lite 2200VA Smart UPS Back Up, Sine Wave, 1920W Line-Interactive, 2U Rackmount, LCD, USB, DB9
2u Line
Tripp Lite SmartPro Line Interactive UPS with enhanced LCD interface offers network-grade power protection for critical server, network and telecommunications equipment. Line Interactive Uninterruptible Power Supply (UPS) with built-in Auto-Voltage Regulation (AVR) actively corrects brownouts and overvoltages back to usable levels while maintaining a full battery charge in case of power failure. Tripp Lite's unique configuration excels in exceptionally poor-power environments with two separate levels of voltage boost to correct both slight undervoltages and severe brownout conditions. Interactive LCD interface reports UPS operating mode, detailed UPS and site-power data, plus enables a variety of UPS setup and configuration options. Super-fast switchover from line to battery power occurs within milliseconds to maintain operation of connected equipment without interruption or reboot. 96% line-mode efficiency offers reduced heat emissions and operating costs. Network management interfaces support communications via USB, RS-232 and slot for network management accessory card. HID-compliant USB port enables integration with built-in power management and auto shutdown features of Windows and Mac OS X. Network communications ports enable detailed monitoring of equipment load levels, sel...
Brand: Tripp Lite
ASIN: B002S2KUZS
UPC: 037332150622
Part No: SMART2200RM2U
NADY RMX-6 6 channel Rackmount Mono Microphone / Line mixer with phantom power and master tone controls - XLR and ¼" inputs and
2u Line
Perfect for small PA installations, submixing, recording, this mixer is simple to use and offers great sound quality, versatility and durability The Nady RMX-6 is a compact, versatile rack mixer, ideal for small PA installations, keyboard mixing, recording, and many other applications. Equipped with a master two-band EQ and a master volume control, it is extremely easy to interface to other equipment. It is clean, quiet, ruggedly built and extremely low profile. 15V Phantom power is available on inputs 3, 4 and 5, allowing you to use up to 3 studio grade condenser microphones at the same time. It is a great front end for recording when several microphones are used and mixed down to one signal. It is also ideal in installations such as conference/meeting rooms and pager systems where multiple microphones are used. The NADY RMX-6 was developed using the expertise of professional sound engineers and working musicians, and has superior performance and greater flexibility than any other rack mixers in its price range. Specifications Frequency Response: 10Hz-20kHz (±3dB) Total Harmonic Distortion (THD) + Noise: 0.1% S/N Ratio: >60dB Tone Controls Bass: ±12dB @ 100Hz Treble: ±12dB @ 10kHz Inputs: 6 X MIC (level/impedance): Balanced: 3mV 6 X LINE (level/impedance): Unbalanced...
Color: black and silver
Brand: Nady
ASIN: B00009W40L
UPC: 014445832195
Part No: RMX-6
CyberPower OR2200LCDRT2U Smart App LCD UPS System, 2200VA/1320W, 8 Outlets, AVR, 2U
2u Line
A rack/tower convertible UPS with line interactive topology, the CyberPower Smart App LCD OR2200LCDRT2U provides battery backup (using simulated sine wave output) and surge protection for office servers, corporate and department networks, workgroup servers, workstations, network devices, and telecom installations without active PFC power supplies. The OR2200LCDRT2U uses Automatic Voltage Regulation (AVR) to correct minor power fluctuations without switching to battery power, which extends battery life. AVR is essential in areas where power fluctuations occur frequently. The OR2200LCDRT2U comes with a three-year warranty and a $300,000 Connected Equipment Guarantee.
Color: Black
Brand: CyberPower
ASIN: B00IPNPYPA
UPC: 617407470550
Part No: OR2200LCDRT2U
REFIT GEPON OLT MA5608T 1 MUCD 1 MPWC GPON/EPON Optical Line Terminal 2U
2u Line
REFIT GEPON OLT MA5608T 1 * MUCD 1 * MPWC GPON / EPON Optical Line Terminal 2U height
Brand: REFIT
ASIN: B07R2LMZSL
Part No: V5-XBCG-Z2969
Tripp Lite SMART3000RMOD2U SmartPro 3kVA RM 2U 3kVA 120V Line Interactive
2u Line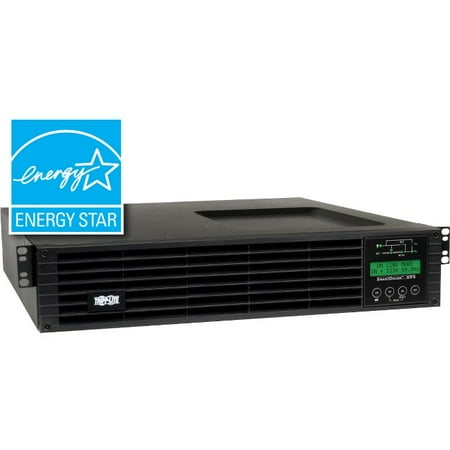 Tripp Lite 1500VA Smart Online UPS Battery Backup, 1300W Double Conversion, 2U Rackmount, LCD, USB, DB9, Extended Run Option
2u Line
Model: SU1500RTXLCD2U
Color: MulticolorBlack
Rating: 4.75
Price: 902 2229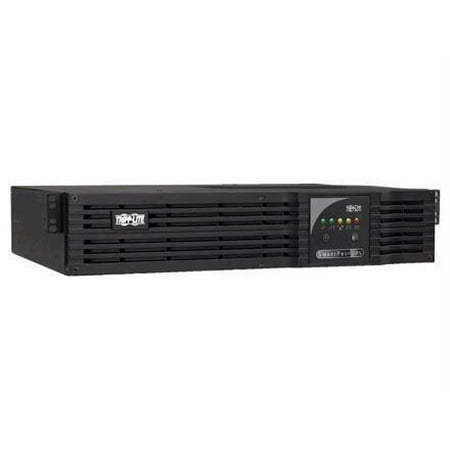 Tripp Lite Smartpro 1kva 800w Line Interactive Sine Wave Ups, Snmpwebcard Option, 2u
2u Line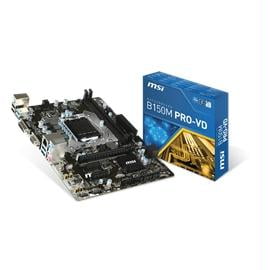 iStarUSA Power Supply CP-1350W-2U 1350W/1500VA 2U ONLINE
2u Line
Model: CP-1350W-2U
Color: WhiteMulticolor
Price: 631 821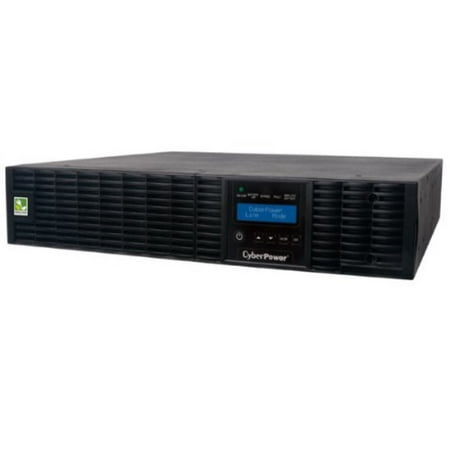 CyberPower OL1000RTXL2U Smart App Online UPS System, 1000VA/900W, 8 Outlets, 2U
2u Line
Model: OL1000RTXL2U
Price: 614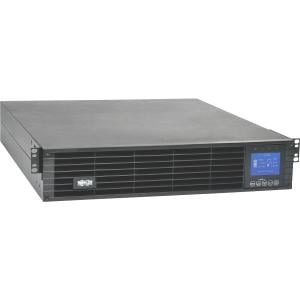 Tripp Lite 2200VA 1980W International UPS Smart Online LCD Rackmount 208/230V
2u Line
Model: SUINT2200LCD2U
Color: Multicolor
Price: 1383 2123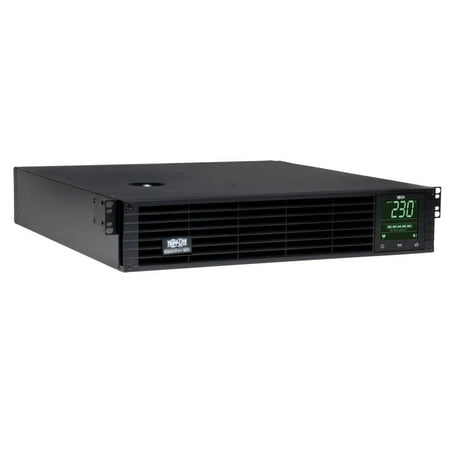 Tripp Lite SmartPro 230V 1kVA 900W Line-Interactive Sine Wave 2U Rack/Tower
2u Line
Model: SMX1000RT2U
Color: Multicolor
Rating: 5.0
Price: 605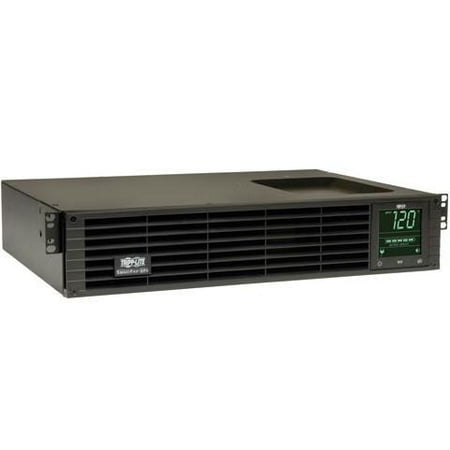 Tripp Lite Smartpro 1.5kva 1350w Line Interactive Sine Wave Ups, 2u Rack/tower, Lcd, Usb,
2u Line
2u Line Video Results
Line 2U
2u Line
SORTEO INTERNACIONAL (CERRADO) https://www.youtube.com/watch?v=413PmT3-OA0 Mis Chicas les dejo esta MEGA RESEÑA, con muchos productos que la marca mexicana @line2ucosmetics tuvo la gentileza de obsequiarme, acá estoy probando muchos de ellos, espero les guste este video y me dejen saber si quie...
Likes: 77
View count: 1141
Dislikes: 2
Comments:
David Guetta ft Justin Bieber - 2U (The Victoria's Secret Angels Lip Sync)
2u Line
BUY/LISTEN THE NEW DAVID GUETTA ALBUM NOW : https://davidguetta.lnk.to/Album7AY BUY / LISTEN : https://Guetta.co/2U Director: Jerome Duran Production: Victoria's Secret Executive Producer: Ed Razek Lyrics : No limit in the sky that I won't fly for ya No amount of tears in these eyes that I...
Likes: 2545893
View count: 411340215
Dislikes: 101959
Comments:
Me maquillo con una marca mexicana LINE 2U ¿funciona? - Jossie
2u Line
Hoy vamos a probar una marca mexicana de maquillaje Line 2U y haremos un tutorial de maquillaje Cut crease con sus productos, espero que les guste. Gracias por ver! No olvides suscribirte, darle like y comentar MIS REDES SOCIALES: F A C E B O O K : https://www.facebook.com/Jossieoficial I N S T...
Likes: 26
View count: 420
Dislikes: 1
Comments:
Globeiz.com is a participant in the Amazon Services LLC Associates Program, an affiliate advertising program designed to provide a means for sites to earn advertising fees by advertising and linking to Amazon.com. Amazon and the Amazon logo are trademarks of Amazon.com, Inc. or one of its affiliates