Make Auto Parts Manufacturing - Premium Quality Factory Finish Radiator Fan Shroud 6 Cyl, Mechanical Plastic Single Fan For Jeep Comanche 1986-1992, Wagoneer 1987, Cherokee 1987-2001 -
6 Cyl Radiator Fan
Make Auto Parts Manufacturing Premium Factory Finish Radiator Fan Shroud 6 Cyl Mechanical Plastic Single Fan For Jeep Comanche 1986-1992 - CH3110104 Package Includes Factory Finish Radiator Fan Item Specifications Condition - New Color/finish - Factory Finish Type - Fits Radiator Fan Product fit - Direct Fit Design - Single fan Material - Plastic Recommended use - OE Replacement Replaces OEM number - 52027501AC Quantity sold - Sold Individually Partslink - CH3110104 Notes Fitment notes - Mid-Size, With Mechanical Fan Fitment Details For Jeep Comanche 1986-1992, Wagoneer 1987, Cherokee 1987-2001
Brand: Make Auto Parts Manufacturing
ASIN: B073R244M6
UPC: 787806394457
Part No: 787806394457
Make Auto Parts Manufacturing - New Factory Finish Radiator Fan Shroud 6 Cyl, Mechanical Plastic Single Fan For Jeep Comanche 1986-1992, Wagoneer 1987, Cherokee 1987-2001 -
6 Cyl Radiator Fan
Make Auto Parts Manufacturing New Factory Finish Radiator Fan Shroud 6 Cyl Mechanical Plastic Single Fan For Jeep Comanche 1986-1992 - CH3110104 Package Includes Factory Finish Radiator Fan Item Specifications Condition - New Color/finish - Factory Finish Type - Fits Radiator Fan Product fit - Direct Fit Design - Single fan Material - Plastic Recommended use - OE Replacement Replaces OEM number - 52027501ACQuantity sold - Sold Individually Partslink - CH3110104 Notes Fitment notes - Mid-Size, With Mechanical Fan Fitment Details For Jeep Comanche 1986-1992, Wagoneer 1987, Cherokee 1987-2001
Color: Radiator Fan Shroud
Brand: Make Auto Parts Manufacturing
ASIN: B01N45BM2K
UPC: 767787069056
Part No: 767787069056
Make Auto Parts Manufacturing New Factory Finished Radiator Fan Shroud, 3.0L, 6 Cyl Single Fan Plastic For Toyota Pickup 1989-1995 -
6 Cyl Radiator Fan
Make Auto Parts Manufacturing New Factory Finished Radiator Fan Shroud, 3.0L, 6 Cyl Single Fan Plastic For Toyota Pickup 1989-1995 - TO3110129 Package Includes Factory Finish Radiator Fan Item Specifications Condition - New Color/finish - Factory Finish Type - Fits Radiator Fan Product fit - Direct Fit Design - Single fan Material - Plastic Recommended use - OE Replacement Quantity sold - Sold Individually Partslink - TO3110129 Fitment Details For Toyota Pickup 1989 For Toyota Pickup 1990 For Toyota Pickup 1991 For Toyota Pickup 1992 For Toyota Pickup 1993 For Toyota Pickup 1994 For Toyota Pickup 1995
Color: TO3110129
Brand: Make Auto Parts Manufacturing
ASIN: B071NSPD5Z
UPC: 787806016649
Part No: 0787806016649
Perfect Fit Group J160302 - Comanche / Cherokee Radiator Fan Shroud, 6 Cyl, Mechanical
6 Cyl Radiator Fan
Perfect Fit Group J160302 - Comanche / Cherokee Radiator Fan Shroud, 6 Cyl, Mechanical Fan
Brand: Perfect Fit Group
ASIN: B01MEH6JU8
Part No: J160302
Make Auto Parts Manufacturing - Premium Factory Finish Radiator Fan Shroud 6 Cyl, Mechanical Fan,Plastic, Single Fan For Jeep Comanche 1986-1992, Wagoneer 1987, Cherokee 1987-2001 -
6 Cyl Radiator Fan
Make Auto Parts Manufacturing Premium Factory Finish Radiator Fan Shroud 6 Cyl Mechanical Fan For Jeep Comanche 1986-1992 - CH3110104 Package Includes Factory Finish Radiator Fan Item Specifications Condition - New Color/finish - Factory Finish Type - Fits Radiator Fan Product fit - Direct Fit Design - Single fan Material - Plastic Recommended use - OE Replacement Replaces OEM number - 52027501AC Quantity sold - Sold Individually Partslink - CH3110104 Notes Fitment notes - Mid-Size, With Mechanical Fan Fitment Details For Jeep Comanche 1986-1992, Wagoneer 1987, Cherokee 1987-2001
Brand: Make Auto Parts Manufacturing
ASIN: B0733SY8XQ
UPC: 749531259043
Part No: 749531259043
Perfect Fit Group T160315 - 4Runner Radiator Fan Shroud, Lower, 6
6 Cyl Radiator Fan
Perfect Fit Group T160315 - 4Runner Radiator Fan Shroud, Lower, 6 Cyl
Brand: Perfect Fit Group
ASIN: B01M7RUSAF
Part No: T160315
Radiator Fan Assembly for GS300 98-05 6 Cyl/8
6 Cyl Radiator Fan
Product Description:Motor Condition: NewNotes: Includes motor and shroudEvan-Fischer Radiator Fan is an affordable replacement product for your restoration needs; this item replaces your old, worn-out or damaged stock part, manufactured in accordance to industry standards to ensure product durability and reliability. All Evan-Fischer products are covered by 1-Year Unlimited Mileage Warranty.Fits the following vehicles:98-2005 Lexus GS300 Base98-2000 Lexus GS400 Base
Brand: Evan Fischer
ASIN: B009DK3NJI
UPC: 799422389113
Part No: EVA24572028196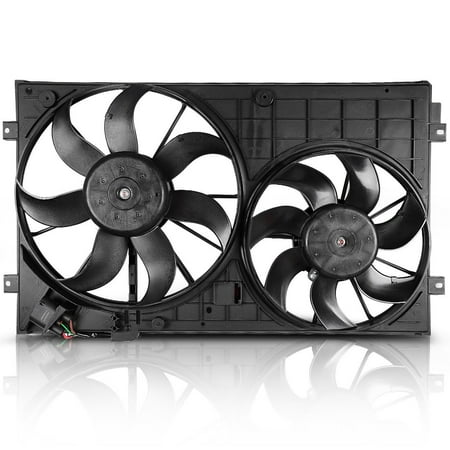 2.5L Radiator Cooling Dual Fan Assembly for Volkswagen Beetle Golf Jetta
6 Cyl Radiator Fan
Model: D02
Rating: 1.0
Price: 79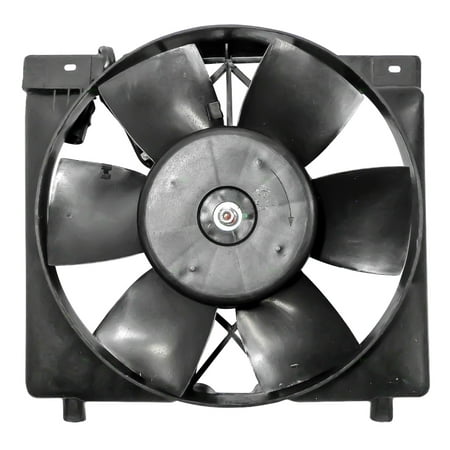 Radiator Cooling Fan Motor Assembly Replacement for Jeep Cherokee (LHD) Comanche & Wagoneer 6 cyl
6 Cyl Radiator Fan
Model: CH3112101
Price: 79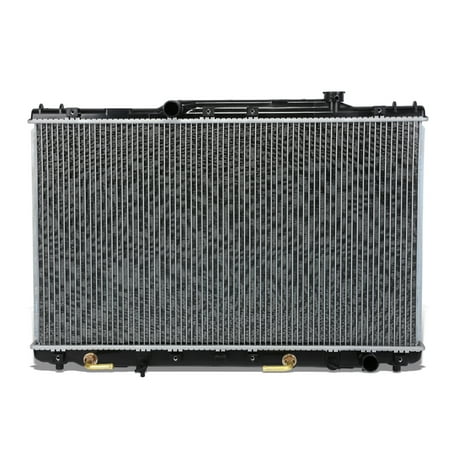 For 1992 to 1996 Camry 2.2L 4 -Cyl AT Performance OE Style Full Aluminum Core Radiator
6 Cyl Radiator Fan
Model: OEM-RA-1318
Color: BlackBlack / Metallic
Rating: 5.0
Price: 51 64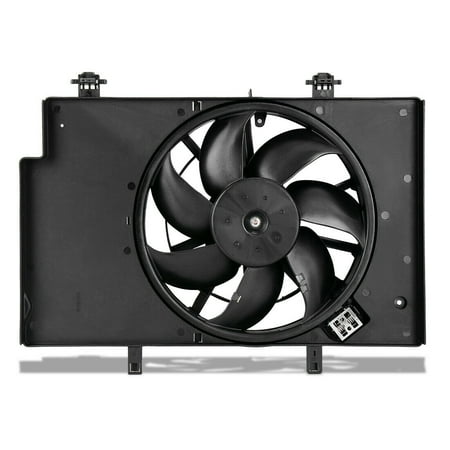 Engine Radiator Cooling Fan Assembly for 2011-2017 Ford Fiesta 1.6L FO3115186
6 Cyl Radiator Fan
Model: DG0201W014-x1w
Color: Black
Price: 59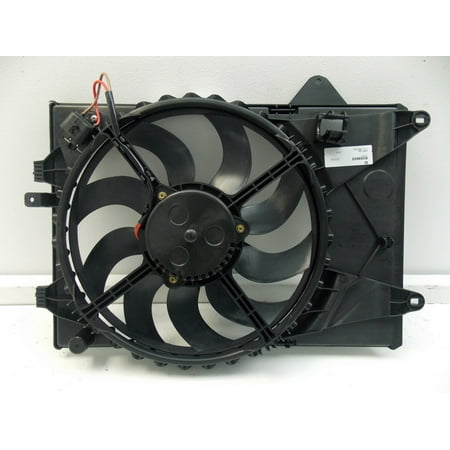 Sunbelt Radiator Cooling Fan Assembly For Chevrolet Sonic
6 Cyl Radiator Fan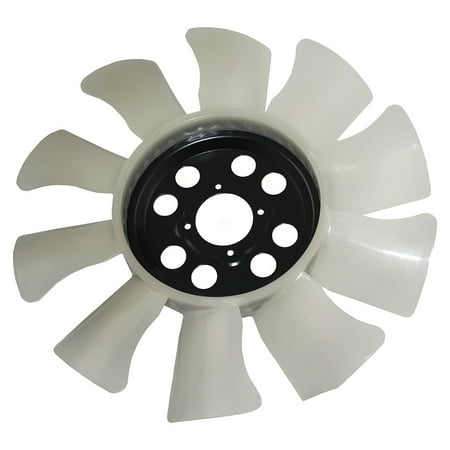 Cooling Fan Blade Plastic with 10 Blades Replacement for Ford Explorer Mercury Mountaineer 6 cyl F77Z 8600
6 Cyl Radiator Fan
Model: FO3112106
Price: 51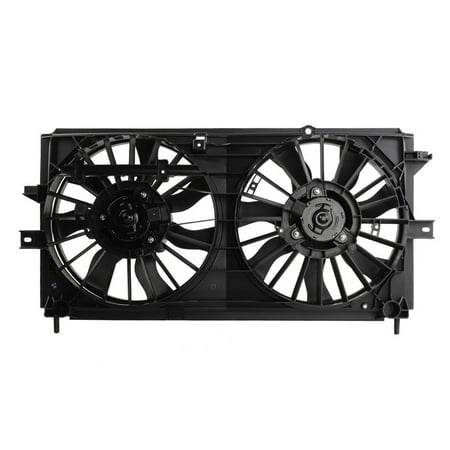 Sunbelt Radiator And Condenser Fan For Chevrolet Monte Carlo Impala
6 Cyl Radiator Fan
6 Cyl Radiator Fan Video Results
How to Replace Radiator Cooling Fan Assembly 97-98 Ford Mustang
6 Cyl Radiator Fan
Buy Now! New Radiator Cooling Fan Assembly from 1AAuto.com http://1aau.to/ia/1ARFA00168 1A Auto shows you how to repair, install, fix, change or replace a broken radiator fan. This video shows the process for any 98, 99, or 00 Ford Mustang V6 models. 🔧 List of tools used: • 7mm Socket http://1...
Likes: 164
View count: 57437
Dislikes: 14
Comments:
The Truckling That ROARED!
6 Cyl Radiator Fan
My truckling is "a little different" ... so it would fit in really well around here! Ever since it was new, my Chevrolet S10 pickup truck has never hesitated to kick its engine cooling fan up a notch whenever things got hot. It also happens from time to time when it's extremely cold outside or a...
Likes: 178
View count: 44432
Dislikes: 16
Comments:
HOW TO REMOVE A FAN CLUTCH 2 MINUTES!
6 Cyl Radiator Fan
This is a video tutorial on how to remove a water pump mounted radiator fan! If you have any further interest please visit http://www.2carpros.com *Disclaimer: Please use all safety precautions
Likes: 2354
View count: 598034
Dislikes: 294
Comments:
Globeiz.com is a participant in the Amazon Services LLC Associates Program, an affiliate advertising program designed to provide a means for sites to earn advertising fees by advertising and linking to Amazon.com. Amazon and the Amazon logo are trademarks of Amazon.com, Inc. or one of its affiliates