POLY TARP 6'X8' HP by HOME PLUS MfrPartNo
Ace Tarps
85 grams, rust resistant aluminum grommets every 3 feet. Rope reinforce heat sealed hems, UV treated
Color: Blue
Brand: Ace Trading
ASIN: B0149IOQ2G
UPC: 843518017135
Part No: P68-88W
DRAWSTRING TARP 7X7 GRN by KSA MfrPartNo
Ace Tarps
"KSA" DRAWSTRING UTILITY TARP *Color: Forest Green *Finished size: 7 ft. x 7 ft. *Mesh size: 12 x 12 *Thickness: 9 MIL *
Brand: ACE TRADING - TARPS 6
ASIN: B00HXOD5FS
UPC: 099393607071
Part No: PMYT01
OneTigris Storm Shield Lightweight Tarp, Waterproof Tent Tarp, Camping Hammock Rain Fly 9ft9ft
Ace Tarps
WHY CHOOSE ONETIGRIS?OneTigris is a team of young hearts who loves adventures! It is our passion and the driving force behind the products we sell. We want you to go INTO THE WILD, to feel what is out there, allowing your experiences to help you to see who you truly are and find a deeper meaning of life. No matter if you like to be wanderlust alone or you want to venture off into the wild, OneTigris is there to provide you with high quality gears to adapt to every kind of environment.You can even co-design your own gear with our team! So please don't hesitate to reach out. We're listening. We stand proud with all our products and never stop looking for ways to improve. Your satisfaction and feedback is our motivation and how we better the team and our products. Help us to help you improve your outdoor experience. Join OneTigris now!Why Choose OneTigris STORM SHIELD Diamond Tarp?Hammocks are great in all kinds of weather. Yes, you heard us. Even when it's raining, a hammock is ace so long as you've got a tarp overhead. Set it up above your tent or cooking space, too. Stay cool, dry, and relaxed.We have you covered.SpecificationsMaterial: 30D Sil NylonSize: 9ft (2.7m) * 9ft (2.7m)Package size: 14cm *35cmWeight: 850gPackage IncludesOneTigris STORM SHIELD Diamond Tarp *1Rain Fly Stuf...
Color: Multicam
Brand: OneTigris
ASIN: B07HQLCVXL
UPC: 889711063647
Part No: CE-HTM04-RC
TARP DIGITAL DESERT12X16 by FUSION EXTREME MfrPartNo
Ace Tarps
Color: Desort Tan Digital Camouflage. Durability: Medium Duty. Tarp Length: 16 ft. Tarp Width: 12 ft. Space Between Grommets: 2 ft. Material: Polyethylene. Water Resistant. UV Resistant. Thickness: 5 mil. Washable and or Reusable.
Brand: ACE
ASIN: B00HZ7NL0M
UPC: 099393618138
Part No: DS1216
Tarp Storgbag Multi Use
Ace Tarps
Assembled Height: 4 ft. Assembled Width: 20 in. Assembled Depth: 20 in. Color: Green. Material: Plastic.
Brand: Santa'S Bags
ASIN: B014EBOR6I
UPC: 813345020257
Part No: SB-10234
TERRO T2900 2-Pack Pantry Moth Traps - Traps grain moths, flour moths, meal moths, and seed
Ace Tarps
The TERRO Pantry Moth Trap is a must have for control and protection from pantry moths. This simple-to-use trap is non-toxic and sits neatly on pantry shelves to provide long-lasting protection. These traps attract and kill grain moths, flour moths, meal moths, and seed moths. Pheromones are used to lure moths to the sticky trap, where they get stuck and die. Each TERRO Pantry Moth Trap package includes two glue traps and two individually wrapped pheromone lures. Use one lure for each trap. Apply the lure by gently pressing it into the center of the trap. Place the trap in areas where moths are observed to be swarming. These traps should be used both during and prior to an infestation to monitor potential moth problems early on.
Color: N/A
Brand: Terro
ASIN: B004I41ER2
UPC: 732233481393
Part No: T2900
Therm-a-Rest Z Seat Cushion Insulated Sitting Pad,
Ace Tarps
With its accordion-style design and puncture-proof closed-cell foam construction, the Therm-a-Rest Z Seat camping seat is an ounce-counter's solution to on-the-spot comfort and warmth on rough terrain. Virtually indestructible and weighing just 2 ounces, it's ideal for hiking, backpacking, trekking, snowshoeing, and ski touring, and also makes a great portable seat for stadiums, bleachers, concerts, and festivals. A bungee cord is included to keep the seating pad compact for transport. The Therm-a-Rest Z Seat is available in two styles: Coyote, with an R-value of 2.2; Limon Silver ThermaCapture, with an R-value of 2.6. (R-value measures the material's ability to insulate; the higher the R-value, the warmer the pad.) Travel seat cushion measures 16 x 13 x 0.75 inches unfolded; 12 x 2.5 x 2.75 inches folded, and weighs just 2 ounces. Manufacturer's limited lifetime warranty. Made in the USA.
Color: Limon/Silver
Brand: Therm-a-Rest
ASIN: B01MQRHYJV
UPC: 040818066713
Part No: 09947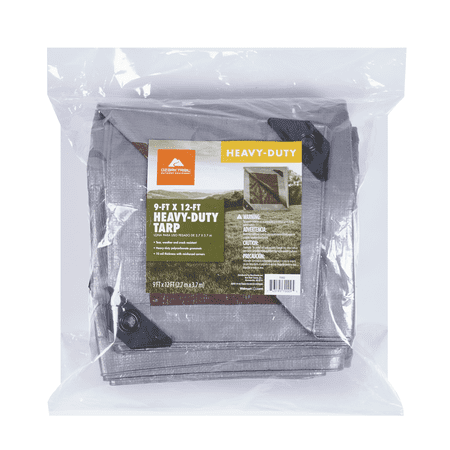 Ozark Trail Weather Resistant Heavy-Duty Tarp, 9' x
Ace Tarps
Model: T1002
Color: Silver/BrownBrown
Size: 9' x 12'
Rating: 4.605
Price: 13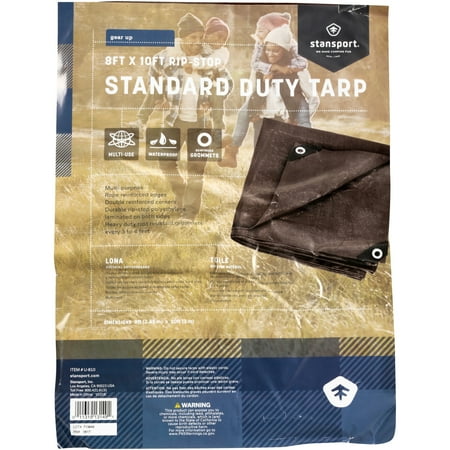 Stansport U-810 Rip Stop Tarp - 8 Ft X 10 Ft - Brown - Standard
Ace Tarps
Model: U-810
Color: Brown
Size: 96" L x 120" W96\"
Rating: 3.833
Price: 5 6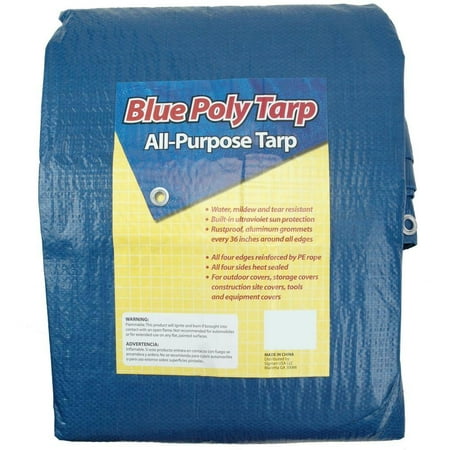 Sigman 5 ft. x 7 ft. Blue
Ace Tarps
Model: BPF005007
Color: Blue
Size: 5' x 7'
Rating: 5.0
Price: 2 8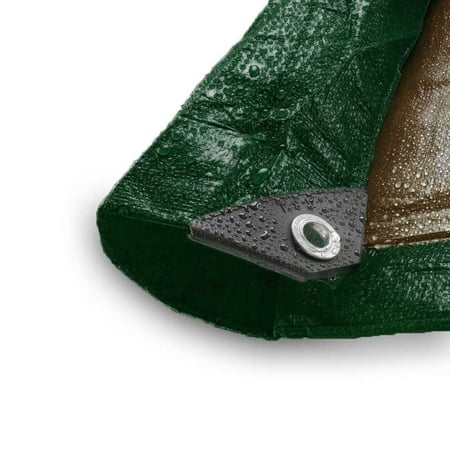 Moose Supply 12 Mil Heavy Duty Waterproof Poly Tarp Covers, 10' x
Ace Tarps
Color: BrownGreen/Brown
Size: 10' x 12'
Rating: 3.857
Price: 24 32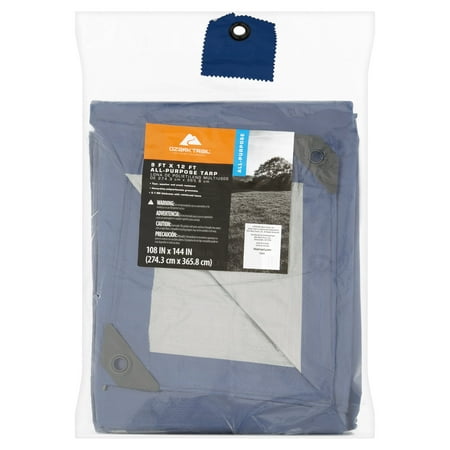 Ozark Trail All-Purpose Tarp
Ace Tarps
Model: T0003
Color: Multicolor
Size: One Size
Rating: 4.4
Price: 9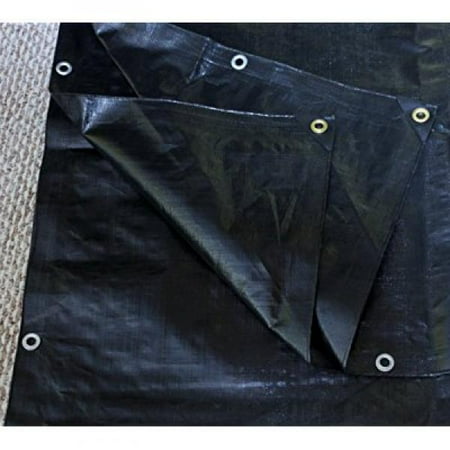 6 Ft. X 8 Ft. Heavy Duty 6 Oz. Black Poly Tarp 11-12 Mil
Ace Tarps
Model: BLK6x8
Color: Black
Size: 6' x 8'6'x8'
Rating: 5.0
Price: 15 51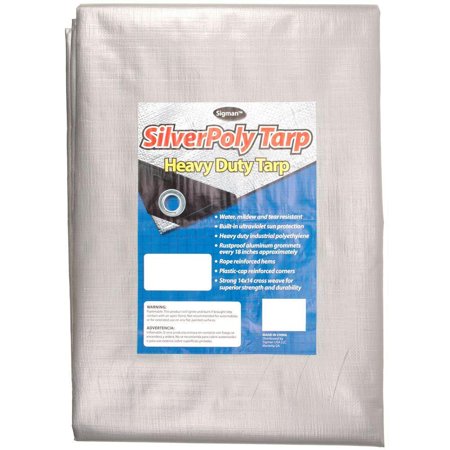 Sigman 6' x 8' Silver Heavy Duty
Ace Tarps
Model: SPF006008
Color: Silver
Size: 6' x 8'
Rating: 5.0
Price: 6
Ace Tarps Video Results
Ace Canopy Instructional Video
Ace Tarps
Likes: 20
View count: 56194
Dislikes: 1
Comments:
Unboxing: Poly Tarp ACE Hardware
Ace Tarps
Let's unbox our 8' x 10' poly-tarp we bought from ACE Hardware. It's reversible (brown / green), and we mostly use it for camping.
Likes: 0
View count: 141
Dislikes: 1
Comments:
SteveBenson Abadak tarps ,ace canopy, tarps plus, KW Red Day, AV Mall
Ace Tarps
http://www.avflorist.com 888.948.6006 Steve Benson of news talk radio fame is at the Keller Williams, AV Mall red day...raising food and funds and awareness. Having fun in life and the AV, and making a difference, join the AVNice conversation. They sell pop up tents. #tarpsplus #acecanopy
Likes: 0
View count: 288
Dislikes: 0
Comments:
Globeiz.com is a participant in the Amazon Services LLC Associates Program, an affiliate advertising program designed to provide a means for sites to earn advertising fees by advertising and linking to Amazon.com. Amazon and the Amazon logo are trademarks of Amazon.com, Inc. or one of its affiliates