Adam Audio Sub8 Powered Studio Subwoofer
Adam Professional Audio
Small yet deceptively powerful, it has an 8" woofer with large 50mm voicecoil driven by a 160W amp. 2 motorized knobs let you tailor input levels and crossover frequencies to your studio and can be controlled with the included wireless remote. An ideal match for ADAM monitors such as the A7, ANF10, P11A, S1A, and S2A, it's essential for mixing bass-heavy music. The Sub8 Powered Studio Subwoofer from ADAM Audio is a small yet deceptively powerful subwoofer designed to extend the low frequency capabilities of any nearfield monitoring system. The Sub8 houses an excellent 8" woofer with a large 50mm voicecoil, and is driven by a 160W ICE Power amp. This amp stays cool while handling maximum power levels, even if they are sustained. The front baffle features two motorized knobs that let you tailor the subwoofer's input level and crossover frequency settings for the best performance in your studio. These knobs can be controlled with an included wireless remote, allowing you to optimize your sound reproduction from your ideal listening position. The Sub8 subwoofer is an ideal match for ADAM monitors such as the A7, ANF10, P11A, S1A and S2A.
Brand: Adam Audio
ASIN: B0019Z60Y0
UPC: 003108002266
Part No: SUB8
Adam Audio A7X Powered Studio
Adam Professional Audio
More than 30 glowing reviews, numerous awards, and countless dedicated fans made the A7, the predecessor of this new model, a true legend in near-field monitoring. Now, the legend continues with the A7X: All drivers, all amplifiers, as well as the cabinet have been revised, resulting in a speaker that claims nothing less but to be a new benchmark in near-field monitoring.Driver technology The first aspect that distinguishes the old from the new model is the X-ART tweeter. The X stands for eXtended frequency response and thus for one of the features of the Accelerating Ribbon Technology that has been drastically improved: the frequency response. It now extends all the way up to 50kHz. In addition, the X-ART tweeter has a higher efficiency and higher maximum sound pressure levels.The perfect integration with the lower frequencies has been achieved with a newly designed 7 midwoofer. It has been redesigned with a much bigger voice coil (1.5) and is driven by an amplifier with twice the power compared to its predecessor. This combination produces an amazing sound and pressure levels with an almost distortion-free musical reproduction.Amplifiers / controls Each driver has its own dedicated amplifier. A 50W A/B amp is responsible for the X-ART tweeter, while the midwoofer is being drive...
Color: Black
Brand: Adam Audio
ASIN: B003SYYU9C
UPC: 700613726488
Part No: A7X
Adam Audio 2 Pack Professional T-Series T5V 5" 70W 2-Way Active Nearfield Monitor, Single - With 2 Pack 15' 8mm XLR Microphone
Adam Professional Audio
The T5V is a highly affordable two-way nearfield monitor and optimized for small control rooms. With its 5" woofer the bass-frequency response of the T5V extends to 45Hz. The new U-ART tweeter, a breakthrough solution for use in high-resolution recording and mixing on a budget, goes up to 25kHz and is mated to a precision waveguide with the same dispersion-control attributes as the High Frequency Propagation (HPS) waveguide used in ADAM Audio's flagship S Series monitors. The waveguide's highly uniform dispersion of high frequencies provides an incredibly wide sweet spot that frees you from being glued to a rigid mix position while working. A beveled cabinet with a rear-firing bass reflex port and a small footprint allows placement anywhere in your room, no matter how small and contains built-in DSP-controlled driver crossovers and equalization as well as multi-way analog connections. Powered with a 50W Class D amplifier for the woofer and a 20W Class D amplifier for the U-ART tweeter, the T5V produces SPLs of up to 106dB per pair. Excellent acoustic characteristics, small dimensions and an outstanding cost/performance ratio make this studio monitor perfectly suited for use in small control rooms in music, video and broadcast production. If you need to hear more bottom end, the T...
Brand: Adam Audio
ASIN: B07CZXC1PL
UPC: 192223018976
Part No: T5V 2
ADAM Audio T7V 7" Powered Studio
Adam Professional Audio
Active Vertical 2-way Nearfield Monitor with 50W 7" Woofer and 20W U-ART Accelerated-ribbon Tweeter
Brand: Adam Audio
ASIN: B079BBF66V
Part No: T7V
ADAM Audio T5V Two-Way 5-Inch Active Nearfield Monitor
Adam Professional Audio
Active Vertical 2-way Nearfield Monitor with 50W 5" Woofer and 20W U-ART Accelerated-ribbon Tweeter
Brand: ADAM Audio
ASIN: B07B6JXBZH
Part No: T5V
ADAM Audio Studio Pro SP-5 Closed-Back
Adam Professional Audio
Closed-back Headphones with S-LOGIC Plus Technology, Ultra Low Emission Technology, Foldable Design, 40mm Mylar Drivers, 2 Connection Cables, and Transport Box
Brand: Adam Audio
ASIN: B07HX13NVK
Part No: SP5
Adam Audio A5X Powered Studio
Adam Professional Audio
ADAM Audio A5X Powered Monitor excels at nearfield monitoring. Equipped with the X-ART(eXtended Accelerating Ribbon Technology) tweeter and a large (5.5") midwoofer, double bass reflex tubes, a 50W A/B amplifier for the tweeter and a 50W PWM (Pulse Width Modulation) amplifier for the midwoofer, a gain for the high frequencies (+/- 4dB) and two shelf filters for the high and low frequencies. Stereolink connects two A5X speakers in such a manner as to allow the user the option to control the overall stereo volume of the system from either speakers gain control. A wealth of truly outstanding reviews and many awards helped to establish the original A5 speaker as one "of the best small monitors" and a "great choice for the small studio." (Future Music, 01/2009). The similar dimensions and name could make one believe that the A5X is nothing more than a new version of the A5. A quick listening however leaves no doubt that the A5X is much more than that. Like all other models of the AX-Series it features the proprietary X-ART tweeter. The very data of this technology shows that it is at the forefront of what tweeters can accomplish. Numerous listening tests have confirmed this. A 5.5 in. Midwoofer reproduces the frequencies below 2.5kHz. The diaphragm is made from Carbon fiber/Rohacell/G...
Color: Black
Brand: Adam Audio
ASIN: B003USH8UO
UPC: 660845666870
Part No: A5X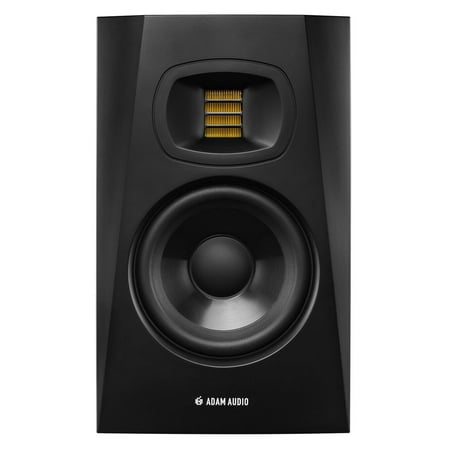 Adam Professional Audio T5V T-Series Active Nearfield Monitor
Adam Professional Audio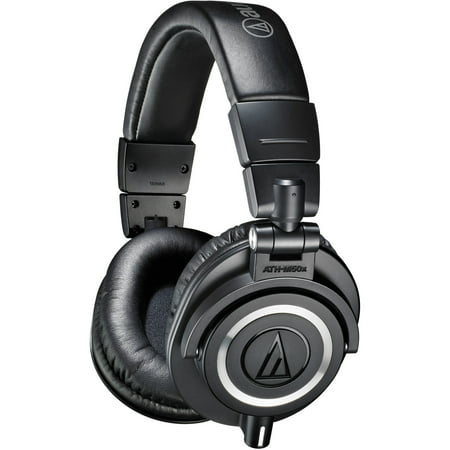 Audio-Technica ATH M50x Professional Monitor Headphones, Available in Multiple
Adam Professional Audio
Model: ATHM50X
Color: Black
Size: one size
Rating: 4.529
Price: 169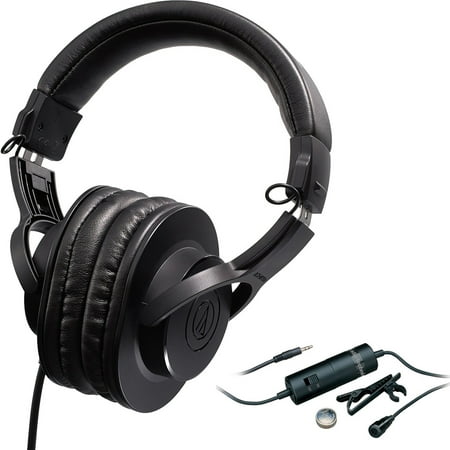 Audio-Technica Professional Monitor Headphones (ATH-M20X) with Audio-Technica Omnidirectional Condenser Lavalier
Adam Professional Audio
Model: AUD ATHM20X
Color: White
Rating: 4.714
Price: 49 49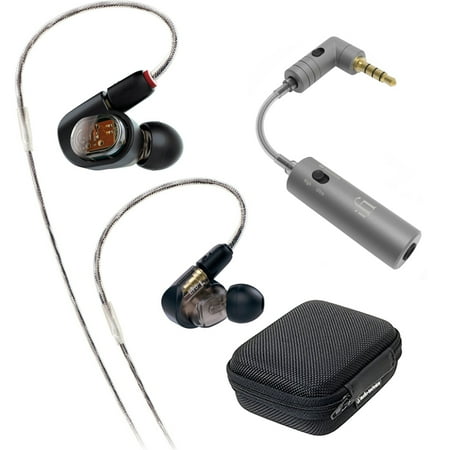 Audio-Technica Professional In-Ear Monitor Headphone (ATH-E70) with iFi Audio
Adam Professional Audio
Color: Black
Price: 399 559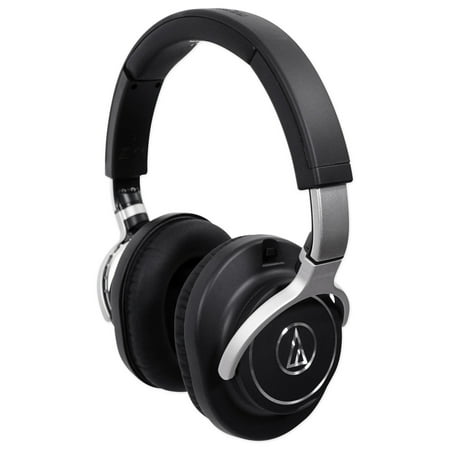 Audio Technica ATH-M70x Closed-Back Professional Monitor Headphones
Adam Professional Audio
Model: ATH-M70x
Color: White
Price: 300 419
Audio-Technica M20x Professional Monitor Headphones ATH-M20X & Technical Pro Microphone Bundle includes Headphones, Microphone, Stand, Holder, XLR Cables, Case and Wind
Adam Professional Audio
Model: ATH-M20X
Color: Black
Price: 59 164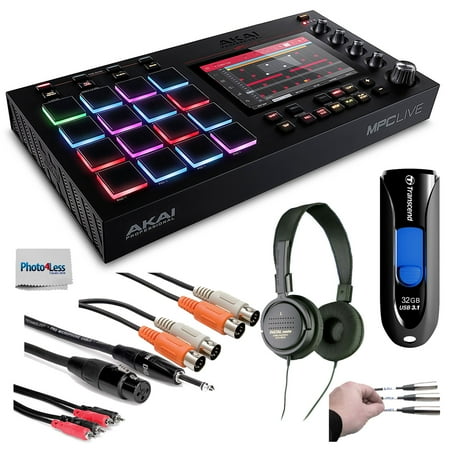 Akai Professional MPC Live Standalone MPC + Audio-Technica Stereo Headphones + Transcend 32GB JetFlash USB + Cables + Peel-Off Labels + Photo4less Cleaning Cloth – Deluxe Music
Adam Professional Audio
Model: MPCLIVEXUSK1
Price: 1199 1999
Adam Professional Audio Video Results
SMALL size BIG sound – ADAM A5X Studio Monitor Review
Adam Professional Audio
This is my review of the Adam A5X studio monitors. If you feel like reading a review of them here is one I recommend: https://sonicscoop.com/2012/01/05/review-adam-a5x-by-justin-colletti/ To join our Discord and Synth forum become a Patron: https://www.patreon.com/bobeats You can discuss this v...
Likes: 392
View count: 40335
Dislikes: 63
Comments:
Best Budget Studio Monitors | ADAM Audio T7V Review & Honest Opinion
Adam Professional Audio
The ADAM Audio T7V Active Studio Monitors might just be exactly what you're looking for in a pair of budget friendly studio monitors. In this video I do a review of the ADAM Audio T7V and talk about the pros and cons. The all new T Series from ADAM Audio enables music creators to get their hands ...
Likes: 378
View count: 13107
Dislikes: 14
Comments:
Review: ADAM Audio T Series Studio Monitors | Tips and Tricks
Adam Professional Audio
Mojaxx reviews ADAM Audio's new T Series range of studio monitors. Subscribe to DJcityTV: http://bit.ly/127fT8P Learn more about the T5V: http://bit.ly/2FAJn6Q Learn more about the T7V: http://bit.ly/2HJlOPg Follow DJcity: Record pool: http://www.djcity.com Facebook: https://www.facebook.com/d...
Likes: 882
View count: 75435
Dislikes: 24
Comments:
Globeiz.com is a participant in the Amazon Services LLC Associates Program, an affiliate advertising program designed to provide a means for sites to earn advertising fees by advertising and linking to Amazon.com. Amazon and the Amazon logo are trademarks of Amazon.com, Inc. or one of its affiliates