Mr. Pen - Architectural Scale Ruler, 12" Aluminum Architect Scale, Triangular Scale, Scale Ruler for Blueprint, Triangle Ruler, Drafting Ruler, Architect Ruler, Metal Scale Ruler, Architecture
Architectural Scale
Mr. Pen- Triangular Scale Is Designed To Equip Architects, Engineers, Artists, Designers, Students, Teacher With The Right Tools For Their Various Projects. The Package Includes: 12" Architect Triangular Scale: Made From High Impact Aluminum To Last Forever Laser Cut Prints For Accuracy And Durability. The Prints Will Not Wipe Or Scratch Off Imperial Scale: 1-1/2, 1, 3/4, 3/8, 3/16, 3/32, 1/2, 1/4, 1/8, 3, 16 Designed To Facilitate The Drafting And Measuring Of Architectural Drawings, Such As Floor Plans, Blue Prints, And Orthographic Projections Color Coded Triangular Scale For Easy And Quick Selection Of The Desired Scale
Brand: Mr. Pen
ASIN: B07DNHCMS7
UPC: 853126008180
Part No: SA01
Pro Art 180 12-Inch Architectural Triangular
Architectural Scale
Pro Art architectural scale. Shatterproof high-impact plastic scales are precision printed for accuracy and dependability. Open divided: 1/8, 1/4, 1/2, 3/4, 3/32, 3/16, 3/8, 1-1/2, 3 inch to the foot. Color white, 12-inch.
Color: Architectural
Brand: Pro Art
ASIN: B0027ACJRS
UPC: 020268881807
Part No: 180
12-Inch Architectural Scale Ruler Set (Imperial) | Laser-Etched Aluminum Triangular Drafting Tool for Blueprints | Standard Metal Architect Ruler
Architectural Scale
FACT - According to a recent NSSE study, architect students work an average of 22.2 hours a week, topping all other majors! Your time is precious and the smallest details matter BIG. Designed and developed for the architecture community by hardcore enthusiast, we're filling the quality gap by offering a no-frills, standardized, impeccably accurate, and reliable ruler set. Skillfully forged anodized aluminum and fiber laser etched markings make it any professional or educational drafters delight. Free up other areas of your time by streamlining your blueprint workflow starting now. We think you'll love these tools.   But, if you think you've found something else better, we will gladly give you a full refund. No hassles, no questions asked!
Color: Black
Brand: DRAF
ASIN: B07F7TRH3M
UPC: 863544000383
Part No: DS - 2301
Simple Precision Architectural Scale Ruler (Laser-Etched) Solid Aluminum Core | 12'' Triangular Architect Ruler with Imperial
Architectural Scale
Simple Precision 12'' Architect ScaleQuality is our top priorityIf you are looking for an architect's scale, a versatile ruler, or even just a good straight-edge, look no further as the Simple Precision 12'' Architect Scale is the perfect tool to meet all of your design needs for a lifetime.Ideal for: Architects Engineers Designers Students TeachersFeatures: High-grade anodized aluminum Solid core 11 Imperial scales, | 1-1/2" | 1 | 3/4" | 3/8" | 3/16" | 3/32" | 1/2" | 1/4" | 1/8" | 3 | 16 | Durable and sleek black finish Laser-etched markings Lightweight and perfectly balanced Easily readable measurements Satisfaction guaranteed or full money back!
Color: Black
Brand: Simple Precision
ASIN: B07D6Y2C8X
UPC: 721782803640
Part No: SP1024
Arteza 12" Triangular Architect Scale Aluminum Color-Coded Grooves
Architectural Scale
Every design deserves the quality and precision that the Arteza Triangular Architect Scale Ruler can provide. Constructed of high-grade anodized aluminum this ruler provides a lightweight and durable feel making it easy to use for any project. It's professional-grade, measures 12 inches in length, and features three sides with six different scales. With 3 different color grooves you are able to quickly and accurately select the desired scale without confusion. achieve the precision your work deserves. The Arteza Scale Ruler is the perfect tool for any architect, draftsman, engineer, or student. You have come to expect the best form Arteza and thats exactly what you get with the Arteza Triangular Architect Scale. Reliable construction and accurate performance. Let the all-in-one Arteza 12" Triangular Architect Scale Ruler be your instrument for the most optimal accuracy and precision on your next project.
Brand: ARTEZA
ASIN: B01LY2BJ1G
UPC: 851309007241
Part No: ARTZ-8045
Calculated Industries 6025 Scale Master Pro Digital Plan Measure Take-off Tool | 72 Built-in US Imperial, Metric Scales | 6 Custom Scales for Out-of-Scale Plans | Dedicated Keys for Linear
Architectural Scale
Color: gray
Brand: Calculated
ASIN: B002O16VKQ
UPC: 780320411303
Part No: 6025
Architectural Scale Ruler 12" - Improved Marking Quality (Imperial) - Perfect for Blueprints, Engineering, Drafting or Architect - Durable and Precise Triangular Aluminum
Architectural Scale
OFFIZEUS ARCHITECT SCALE RULER 12"12 inch architectural scale ruler includes easy-to-read and durable imperial scales laser etched to solid triangular shape profile of shiny high grade anodized aluminum.Our professional three sided scale is designed to last a very long time. LASER ETCHED markings will NEVER FADE or RUB OFF. Ideal ruler for:Architect's and Engineer's work/study: Drafting and Measuring blueprints or landscape, floor plans and orthographic projections.General drawing: The triangle shape of this ruler makes it easy to use and hold on to when drawing straight lines.Artist work: This tri ruler allows the user to hold on the ruler sturdily and safely and then cut straight lines thanks to its durable aluminum construction and shape.Makes a perfect gift. Place your order NOW and start creating perfect projects.We pride ourselves in maintaining the highest quality standards because our customers deserve the very best.If for any reason this product doesn't meet your expectations, just send a message and we will be more than happy to send you a replacement or give you a full refund.
Color: Blue
Brand: OFFIZEUS
ASIN: B07FZP1SVH
UPC: 689855862294
Part No: 0004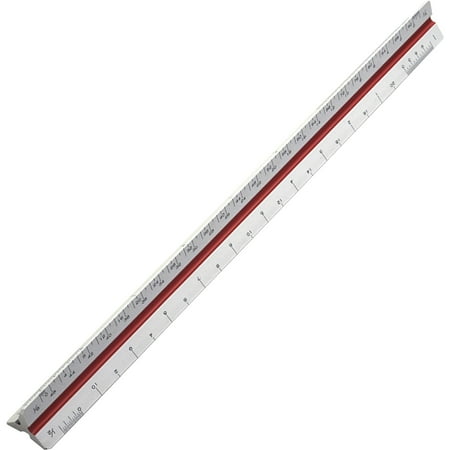 Chartpak Triangular Scale, Plastic, 12", Architectural,
Architectural Scale
Model: WF-5190
Color: White
Size: 12"
Rating: 5.0
Price: 9 10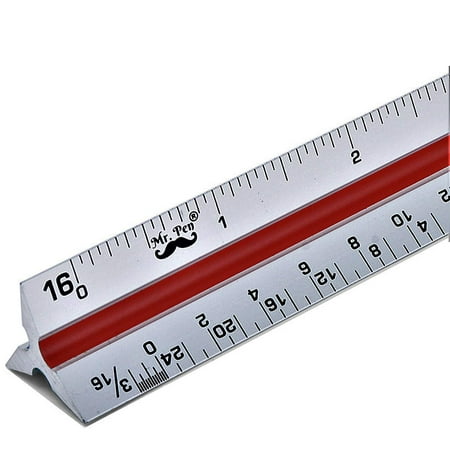 Mr. Pen - Architectural Scale Ruler, 12" Aluminum Architect Scale, Triangular Scale, Scale Ruler for Blueprint, Triangle Ruler, Drafting Ruler, Architect Ruler, Metal Scale Ruler, Architecture
Architectural Scale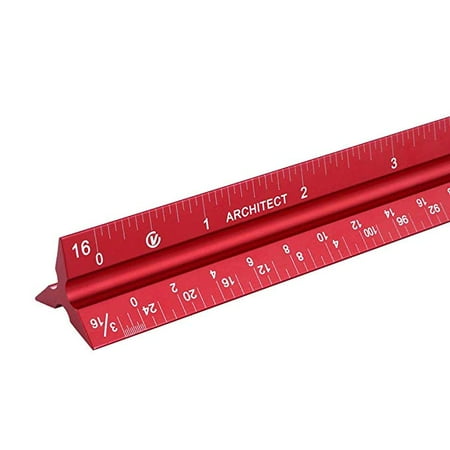 VISEMAN Architectural Scale Ruler, 12" Architect Scales, Aluminum Engineer's Scale,Grooved Ruler for Student,Laser-Etched Scale Ruler for Blueprint, Drafting Ruler, Architect Ruler, Metal Scale
Architectural Scale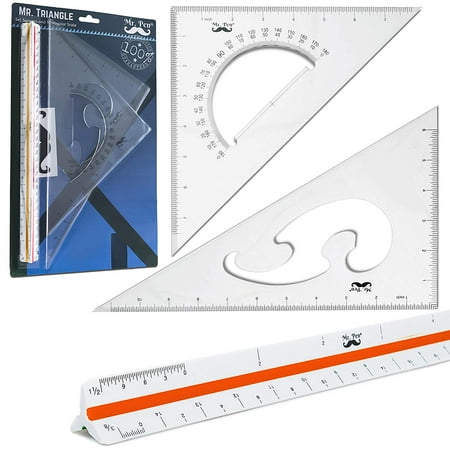 Mr. Pen- 3 Pc Large Triangular Ruler Set, Triangular Scale, 11" 30/60 and 8" 45/90 Triangles, Architectural Scale Ruler, Architect Triangular Scale, Set Squares, Geometry Ruler, BluePrint Scale
Architectural Scale
Rating: 4.778
Price: 9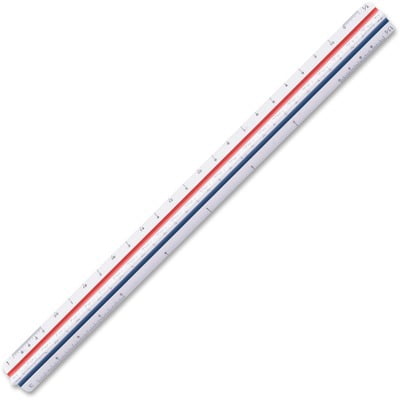 Staedtler Architectural Triangular Scale
Architectural Scale
Model: 9871831BK
Color: Multicolor
Price: 21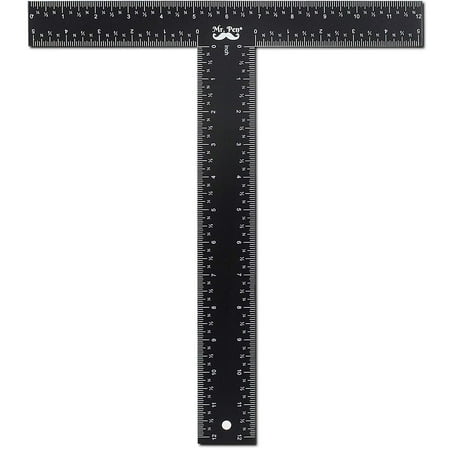 Mr. Pen - T Square, T Ruler, 12 inch Metal Ruler, T Square Ruler, Drafting Tools, Architect Ruler, Set Square, Drafting Ruler, Tsquare, Truler, Architectural Triangle, Tee Ruler, L Square,
Architectural Scale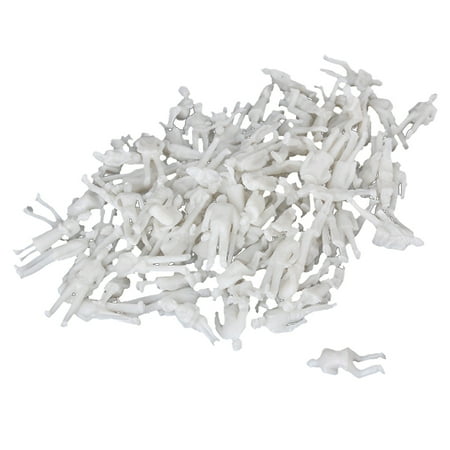 BQLZR New White Unpainted Architectural 1:100 Scale Model Figures Pack of
Architectural Scale
Architectural Scale Video Results
How to Read an Architect's Scale
Architectural Scale
Bob and Sparky talk about how to read an architect's scale. Architect's scales are used to make and read drawings made to a specific scale. For example: 1/4 inch equals 1 foot.
Likes: 1167
View count: 85823
Dislikes: 39
Comments:
How to use Scale Ruler
Architectural Scale
A quick refresher on how the scale ruler works.
Likes:
View count: 73527
Dislikes:
Comments:
How to Use an Architectural Scale
Architectural Scale
Matthew North gives an educational tutorial on how you can effectively use an architectural scale to help measure and design your home.
Likes: 714
View count: 129960
Dislikes: 31
Comments:
Globeiz.com is a participant in the Amazon Services LLC Associates Program, an affiliate advertising program designed to provide a means for sites to earn advertising fees by advertising and linking to Amazon.com. Amazon and the Amazon logo are trademarks of Amazon.com, Inc. or one of its affiliates