Mpow Ground Loop Noise Isolator for Car Audio/Home Stereo System with 3.5mm Audio Cable
Audio Filter
Mpow Ground Loop Noise Isolator for your Car Audio System/Home Stereo with 3.5mm Audio Cable. Eliminating Humming Noise If you've got your radio, iPod, MP3 player, Bluetooth receiver or similar audio equipment plugged into your car stereo with an audio cable and you're getting audio hum noise caused by ground loops, you need this isolator work together so that you can enjoy high quality music. Forget about the annoying noise! Support We value our customers very much. Please give us the opportunity to help resolve your issues, in case you have concerns or problems with your order, Please contact us for support. Package Detail 1x Mpow Ground Loop Noise Isolator; 1x 3.5mm Audio Cable; Warranty Every Mpow Product includes a 45 days money back & 18-month worry-free guarantee!
Color: Black
Brand: Mpow
ASIN: B019393MV2
UPC: 714874151828
Part No: MA1-PS-1
Install Bay IBNF10 Noise Filter10 AMP
Audio Filter
Noise Filter 10 AMP Each IBNF10
Brand: Install Bay
ASIN: B00691PFO0
UPC: 086429171521
Part No: IBNF10
PAC SNI-1 Noise Isolator
Audio Filter
Eliminates ground loop noise from radio pre-amp outputs. Eliminates DC Current from your RCA cables. Reduces most noise in your RCA signal path
Color: iphone
Brand: PAC
ASIN: B000K50HJE
UPC: 132017551340
Part No: SNI-1
Ground Loop Isolator | BOSS Audio B25N Noise Filter for Car Audio
Audio Filter
BOSS Audio B25N Ground Loop Isolator Noise Filter, Reduces High Pitched Whine Alternator Noise caused by the car's electrical system, Always Use High Quality RCA Cables for your Audio System.Dimensions: 3.4 x 1.5 x 1.5, Unit Weight: .30 Lbs. Tips: Ground each amplifier independently. Same thing if you have added stiffening capacitors, go to a separate ground for the cap. Tips: Make sure that the amplifiers have a good ground first. Use at least 10 Gauge wires for the grounds (and power). If you have 2 or more amplifiers, DO NOT go from the ground terminal of one amp to the other and then from there to ground.
Color: WHITE
Brand: BOSS Audio Systems
ASIN: B000LP4RMG
UPC: 163121368371
Part No: B25N
200W 15A RCA Noise Suppressor - Designed for Audio Signals & to Eliminate Noise, Isolation Transformer, Used w/ Amplifier or EQ, Install w/ RCA Jacks & Unique Noise Detection
Audio Filter
Pyramid Model : NS2015 Amp RCA Noise Suppressor 200 Watts Noise SuppressorDesigned to Eliminate NoiseUsed w/AmplifierMatches Impedance between Amp & DeckRCA Plugs
Brand: Pyramid
ASIN: B000BCDQ44
UPC: 068888000208
Part No: NS20
Rugged Radios Inline Audio Filter for Radios & Intercoms - Reduces Noise Generated by Power Supply and Electronic
Audio Filter
Having noise issues with your radio and intercom setup? Connect this Audio Filter inline with your radio and intercom to suppress noise generated through the charging system/power supply. Alternating current fluctuations from any electrical components/accessories contribute to communication noise and disruption. Using the simple plug-and-go Audio Filter improves your communication for both your intercom and/or radio. Simply install the Audio Filter inline on the power lead to your component and instantly hear the remarkable results. The Noise Filter is an affordable accessory that provides profound audio improvement and provides great value for your small investment. IMPORTANT: For non-Rugged brand radios and intercoms, make sure you check your power supply connections prior to installation. Other models may have reversed power leads. Does not work with the Rugged Radios RM25R-WP.
Brand: Rugged Radios
ASIN: B07SQ41H6J
Part No: AUDIO-FILTER
AUKEY Ground Loop Noise Isolator for Car Stereo Systems and Home Audio Systems, 3.5mm Audio Cable
Audio Filter
Pure Audio Dismiss the hiss. The GI-L1 is your solution to ground loop buzz, hum, and other interference. Connect to your car, home, or PC stereo system and discover the natural clarity of your music. Simple Setup Connect directly between audio input devices and car or home stereo systems using 3.5mm audio cables. Universal Solution Works with portable audio input devices (Bluetooth Receivers and Bluetooth Car Kits) that you connect to your sound system directly via 3.5mm audio cable. Instantly eliminates any ground loop noise by interrupting unwanted noise voltage while allowing the desired audio signal to pass freely. No Fuss Noise Isolation A compact and simple solution. Insert into your setup and forget about it. No batteries or additional parts needed, no buttons or switches to toggle, no need to disconnect it. 24-Month Warranty  Whether it's your first AUKEY purchase or you're back for more, rest assured that we're in this together: All AUKEY products are backed by our 24-Month Product Warranty.
Brand: AUKEY
ASIN: B01L1NP7YI
UPC: 608807088254
Part No: GI-L1-US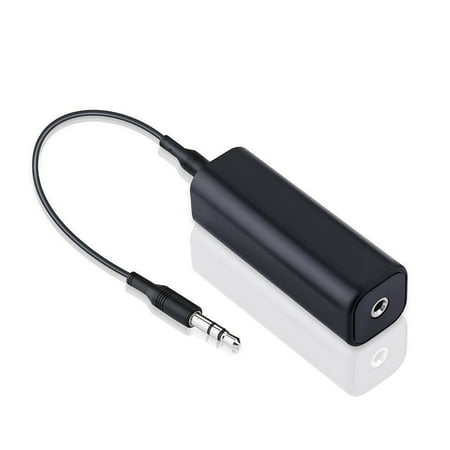 Ground Loop Noise Filter Isolator & 3.5mm Cable for Home Stereo Car Audio
Audio Filter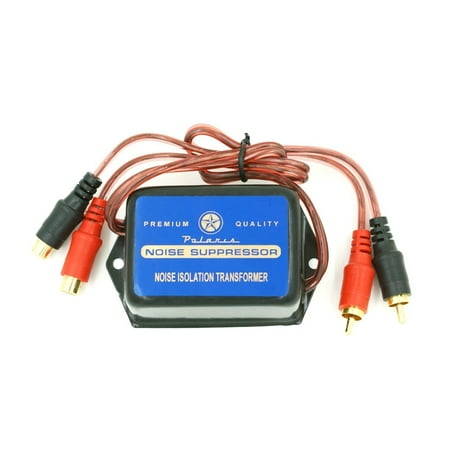 DNF Ground Loop Noise Isolator Suppressor RCA Audio Noise
Audio Filter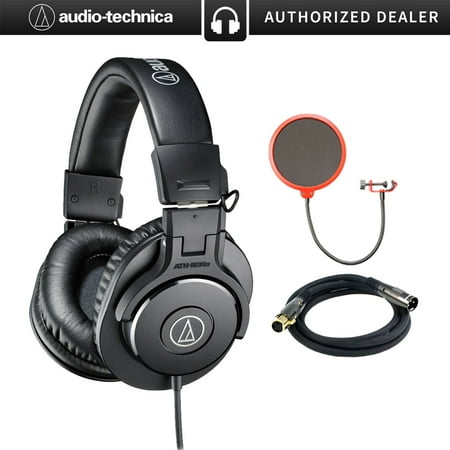 Audio-Technica ATH-M30x Professional Headphones Bundle Includes, Pop Filter Microphone Wind Screen & XLR Male to XLR Female 16AWG Cable, Gold Plated,
Audio Filter
Color: GoldWhite
Price: 75 99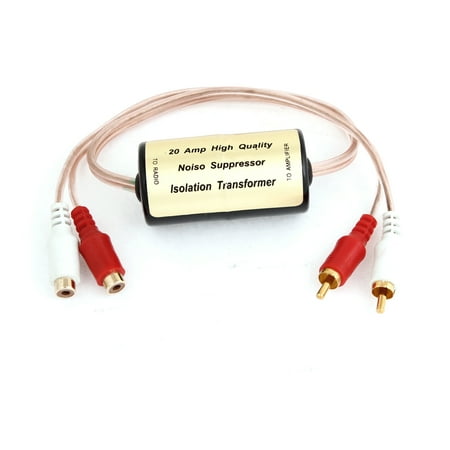 Unique Bargains Double Channel RCA Plug Audio Stereo Noise Reducer Filter 20A for Auto
Audio Filter
Color: othersOther
Size: others
Price: 9 19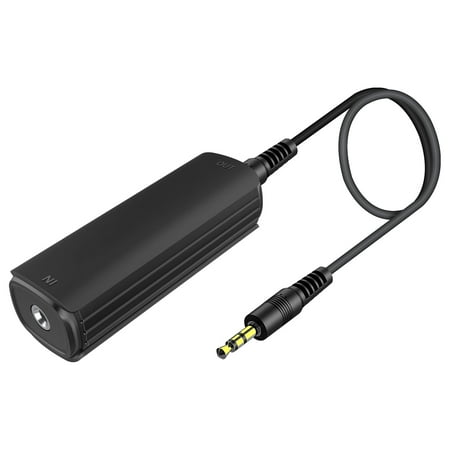 Cellet Ground Loop Isolator, Portable 3.5mm Female to Female Aux Audio Noise Filter Ground Loop Isolator (12" 3.5mm Male to Male Cable
Audio Filter
Model: ACNSFLTB
Rating: 5.0
Price: 10 11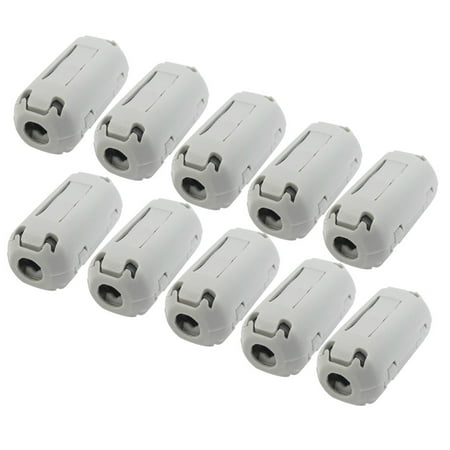 Unique Bargains UF35B Noise Filter Ferrite Clip for 5mm Dia Audio Video Cable 10
Audio Filter
Color: othersOther
Size: others
Price: 8 17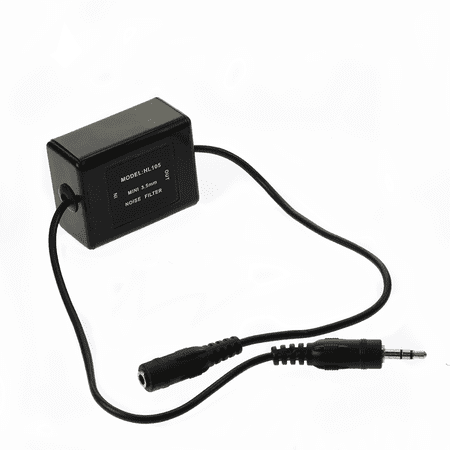 3.5mm Aux Audio Noise Filter Ground Loop Isolator Eliminate Car Electrical
Audio Filter
Audio Filter Video Results
Filters Explained #1 -Functions, curves and types (HPF, LPF, BPF, BCF, NOTCH..)
Audio Filter
Tweet this video : http://bit.ly/Iq8aKw Post on FaceBook : http://on.fb.me/KCjGUn -------------------------------------------------------------------- What is the function of a filter? What does the resonance parameter on a filter do? This tutorial answers those questions and explains the basic...
Likes: 1289
View count: 94542
Dislikes: 13
Comments:
Adobe Premiere Tutorial - Audio Filters (Low and High Pass)
Audio Filter
In this Adobe Premiere tutorial, we cover the low pass and high pass audio filters! Underwater audio sound, shell shock effect, low muted audio and crappy speaker sound... you really can't go wrong. Don't forget to subscribe to stay up to date, and follow me on social @notiansans!
Likes: 946
View count: 26739
Dislikes: 11
Comments:
Improve Your Audio Quality | How to make a High Pass Filter
Audio Filter
Free Shipping on First Order & $2 PCB Prototyping on https://jlcpcb.com Hi YouTube in This video I'm Going to Show You How to make a High Pass Filter If you Have any Question Please Comment. Gerber files & Schematic - https://goo.gl/Ad9H4X #Tags How to make a 4ch audio amplifier How to mak...
Likes: 141
View count: 10179
Dislikes: 21
Comments:
Globeiz.com is a participant in the Amazon Services LLC Associates Program, an affiliate advertising program designed to provide a means for sites to earn advertising fees by advertising and linking to Amazon.com. Amazon and the Amazon logo are trademarks of Amazon.com, Inc. or one of its affiliates