6-Way Blade Fuse Box [LED Indicator for Blown Fuse] [Protection Cover] [100 Amp] - Fuse Block for
Automotive Fuse Block
This 6 way ATC/ATO blade fuse holder box is compact, yet rugged in construction. LED illuminated, the red LED indicator light allows you to quickly diagnose which of the fuse has "popped". This fuse panel has a #10-32 stud for power feed, .250" male quick disconnect terminals, can take an input voltage of 10 - 32 V DC, can handle a maximum of 30 Amp per circuit with a maximum of 100 Amp per panel, and has a cover for additional protection.Interchangeable/Compatible with:All automobiles and devices equipped with a 10-32 Volt DC power source.Features:High quality construction.Red LED illuminates when fuse is blown.Maximum of 30 Amp per circuit and 100 Amp per panelClear cover included for additional protection.Product Content:1 x Fuse Box with Cover1 Year Manufacturer WarrantyHave a Question? Call Us Toll Free 1-855-LED-ONLINE (1-855-533-6654)
Brand: ONLINE LED STORE
ASIN: B00QMTAZ1W
UPC: 816165020087
Part No: PSZACCEPS051H
Blue Sea Systems ST Blade Fuse Block - 12 Circuits with Negative Bus &
Automotive Fuse Block
Fuse block, ATC/ATO, 12 circuit, W/negative bus and cover, Mfg# 5026, 32VDC max W/30Amp max per circuit & 100Amp per block. 3.32"W x 6.5"H x 1.52"D. Fuses sold separately.
Color: Beige
Brand: Blue Sea Systems
ASIN: B001P6FTHC
UPC: 611104323829
Part No: BS-5026
10-Way Blade Fuse Box [LED Indicator for Blown Fuse] [Protection Cover] [100 Amps] - Fuse Block for
Automotive Fuse Block
This 10 way ATC/ATO blade fuse holder box is compact, yet rugged in construction. LED illuminated, the red LED indicator light allows you to quickly diagnose which of the fuse has "popped". This fuse panel has a #10-32 stud for power feed, .250" male quick disconnect terminals, can take an input voltage of 10 - 32 V DC, can handle a maximum of 30 Amp per circuit with a maximum of 100 Amp per panel, and has a cover for additional protection.Interchangeable/Compatible with:All automobiles and devices equipped with a 10-32 Volt DC power source.Features:High quality construction.Red LED illuminates when fuse is blown.Maximum of 30 Amp per circuit and 100 Amp per panel.Clear cover included for additional protection.Product Content:1 x Fuse Box with Cover1 Year Manufacturer WarrantyHave a Question? Call Us Toll Free 1-855-LED-ONLINE (1-855-533-6654)
Brand: ONLINE LED STORE
ASIN: B00QMULSUI
UPC: 816165020094
Part No: PSZACCEPS052H
6-Way Fuse Box Blade Fuse Block Holder Screw Nut Terminal W/Negative Bus 5A 10A 15A 20A Free Fuses LED Indicator Waterpoof Cover for Automotive Car Marine
Automotive Fuse Block
Soyond Blade Fuse Block With LED Warning Indicator Damp-Proof Cover - 6 Circuits With Negative Bus Fuse Box For Car Boat Marine Rv Truck DC 12-24V Don't you just hate it when there's something wrong with your car but you don't exactly know what? Do you wish there was a simple way to know which part to fix instead of wasting time and energy looking for the tiny bit that's faulty? Then look no further because we've got you covered! This premium 6-way fuse box is everything you've been looking for and more! Features: Convenient Labeling Stickers The labeling stickers are included. Very easy to identify and connect the wires. You can quickly identify which appliance is going wrong. LED Indicator for Blown Fuse With red led warning indicator, you can quickly identify & replace blown fuses immediately ! Clip-Lock Protection Cover Transparent plastic cover with push latch system, easy to open. The cover fits very well and does not fall off on it's own. Also this transparent design also helps to add extra protection to your fuses Tidy Panel Mount Can be widely used in autos, eco-cars, modified cars, buses, subways, airplanes, tankers, ships, boats etc 6-Way Fuse Box Each circuit is rated up to 30 amps which is just about perfect for most off-road accessories. Specificati...
Brand: soyond
ASIN: B07HDZVW3P
Part No: FB-N1/6
WUPP ST Blade Fuse Block with LED Warning Indicator Damp-Proof Cover - 12 Circuits with Negative Bus Fuse Box for Car Boat Marine RV Truck DC 12-24V, Fuses
Automotive Fuse Block
Color: Screw Terminal
Brand: WUPP
ASIN: B07GBST5NX
Part No: CS-664A2
Electop 12-Way Blade Fuse Block, 12 Circuits with Negative Bus Fuse Box Holder with LED Indicator Damp-Proof Protection Cover Sticker for Automotive Car Truck Boat Marine RV
Automotive Fuse Block
Package includes: 12-Way Blade Fuse Block x 1 5A fuse x 6 10A fuse x 6 15A fuse x 6 20A fuse x 6 Screw x 4 Sticker x 2
Brand: Electop
ASIN: B07PFVSTRY
Part No: 12WFUSEBOX
ONLINE LED STORE Waterproof Relay/Fuse Block for Automotive and Marine [6-Slot Bosch Style Relay Holder] [6-Slot Blade Fuse Holder] [Silicone Seals] Fuse Box for Jeep Boat Car Or
Automotive Fuse Block
Making Your Adventures PossibleYour 100 miles into a multi-day off-road expedition, the sun is going down, and the last thing you want to worry about is whether or not your lights will turn on when you flip the switch. But if you've trusted your fuses and relays to a waterproof relay box from ONLINE LED STORE, you know you have nothing to worry about. Made from the same durable, heat-resistant nylon 66 used in parachutes and engine components; and packed with enough silicone gaskets and seals to give it an IP65 waterproof rating, this relay box is fully prepared for any contingency.Get Lost, Just Not in Your WiringTrying to organize harnesses, fuses, and relays can quickly have you driving in circles. Get your bearings with a dedicated, waterproof relay box. Like a trail map for your wiring, our relay box is the most efficient way to consolidate, organize, and keep track of all your aftermarket accessories. Boasting a six relay/fuse capacity, this relay box is more than capable of powering and protecting up to six independent circuits.Tackle AnythingWhen it comes to installing and using your new relay box, we don't leave you hanging. Our unique 4 bracket system easily adjusts to fit any vehicle or situation, and with all the terminals and seals included in the kit, you're sure ...
Brand: ONLINE LED STORE
ASIN: B07MR64XK1
UPC: 816165026775
Part No: PWR0312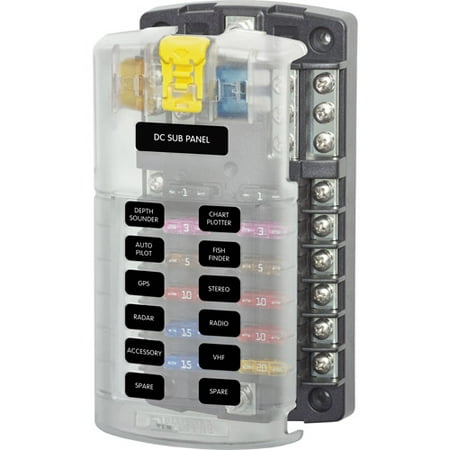 Blue Sea Systems ST Blade Fuse Block, 12 Circuits with Negative Bus and
Automotive Fuse Block
Model: 5026
Color: Black
Size: amperage = none
Rating: 4.9
Price: 39 40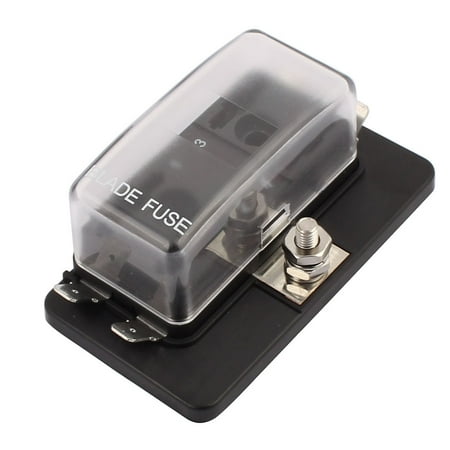 DC32V 100A (Max.) Car Terminals Circuit 4-Way Fuse Block For Small
Automotive Fuse Block
Color: Black and TransparentBlack
Size: others
Price: 12 25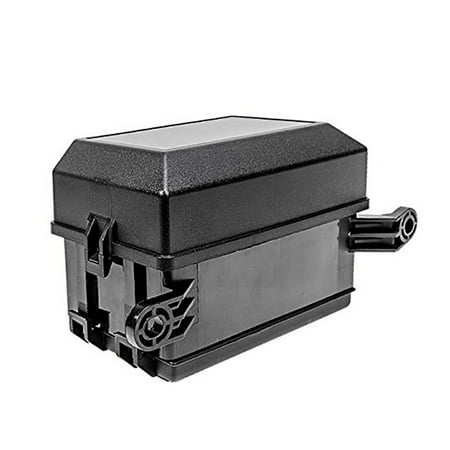 12-Slot Relay Box 6 Relays 6 ATC/ATO Standard Fuses Holder Block with 41pcs Metallic Pins Universal for Automotive and Marine
Automotive Fuse Block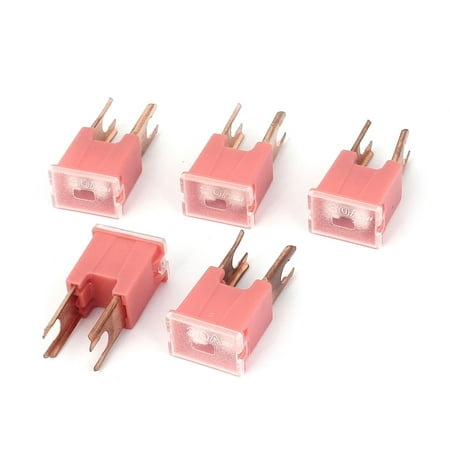 Unique Bargains Automotive PAL 30A Male Bolt In Block Slow Blow Fuse Pink 5
Automotive Fuse Block
Color: Pink
Size: others
Price: 5 11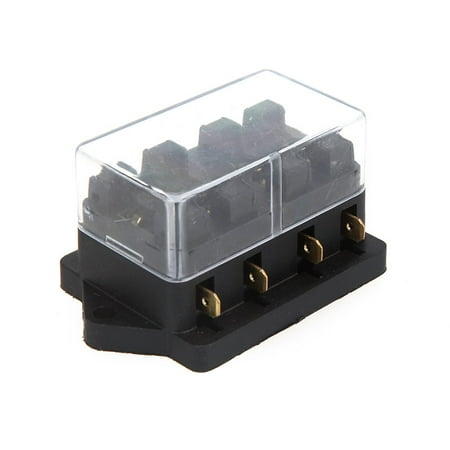 Universal Car Truck Vehicle 4 Way Circuit Automotive Middle-sized Blade Fuse Box Block
Automotive Fuse Block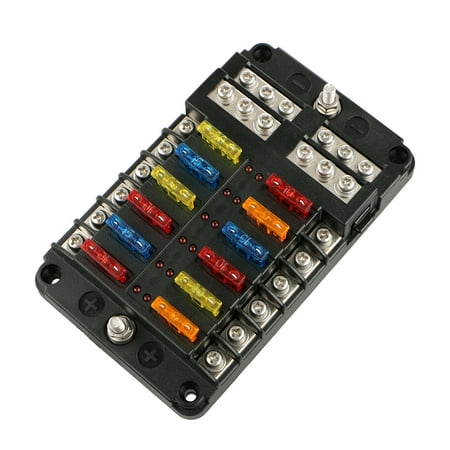 Universal Auto Car 12-Way Blade Fuse Standard Circuit Holder Box Block DC 12-32V Negative Bus
Automotive Fuse Block
Model: 120682
Price: 23 35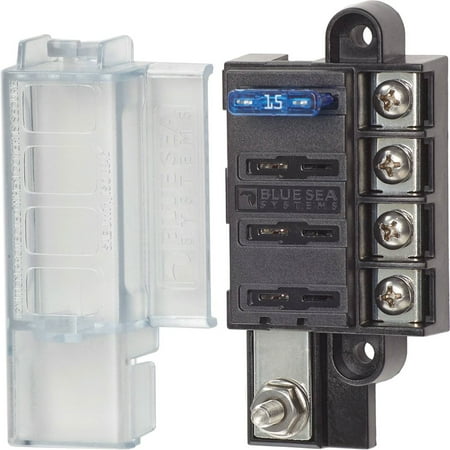 Blue Sea Systems 5045 Fuse Block St Blade Mini 4
Automotive Fuse Block
Model: 5045
Color: BlankOther
Size: one size
Price: 24 27
Automotive Fuse Block Video Results
This FUSE BLOCK is awesome! Blue Sea Systems Review
Automotive Fuse Block
In car audio builds we will always need wire distribution via fuse blocks for all the new devices we are adding, whether its DSP's, Active Line Output Converters, Equalizers, Lighting, Radios, etc. All of these devices require wiring, both a positive and negative lead and some also need a switche...
Likes: 2182
View count: 148874
Dislikes: 71
Comments:
How To Make A Power Relay / Fuse Block | Automotive Wiring
Automotive Fuse Block
Automotive Circuit Breaker 100A - http://amzn.to/1rwqVpj Automotive Circuit Breaker 200A - http://amzn.to/22rW1to Automotive Circuit Breaker 300A - http://amzn.to/1VRxGNu 8 Position Terminal Block - http://amzn.to/1VRy2nb 40A Automotive Relay - http://amzn.to/22rXK1S 10 Way Fuse Block - http://am...
Likes: 11619
View count: 686510
Dislikes: 245
Comments:
Automotive Wiring-Installing An Auxiliary Fuse Block-Creating More Circuits
Automotive Fuse Block
MORE POWER! http://www.swrnc.com or 972-420-1293
Likes: 340
View count: 154285
Dislikes: 204
Comments:
Globeiz.com is a participant in the Amazon Services LLC Associates Program, an affiliate advertising program designed to provide a means for sites to earn advertising fees by advertising and linking to Amazon.com. Amazon and the Amazon logo are trademarks of Amazon.com, Inc. or one of its affiliates