CRG 11-17 BMW S1000RR Carbon Brake Lever
Crg Brake
Industry-first, true continuous strand carbon fiber lever. The ultimate in light weight and strength. CRG Raceline Infinite Position adjust design. CNC-machined billet black anodized aluminum adjustment mechanism. Black-plated stainless hardware. Standard
Color: ONE COLOR
Brand: CRG
ASIN: B007GRG28E
Part No: 0614-0816
CRG 07-16 Yamaha YZF-R6 Carbon Brake Lever
Crg Brake
Industry-first, true continuous strand carbon fiber lever. The ultimate in light weight and strength. CRG Raceline Infinite Position adjust design. CNC-machined billet black anodized aluminum adjustment mechanism. Black-plated stainless hardware. Standard or "Shorty" lever lengths available. Made in the U.S.A.Fits:YAMAHAYZF-R6 07-16
Brand: CRG
ASIN: B007GRG4M8
Part No: CB-516-H
CRG RC2 Shorty Brake Lever Black
Crg Brake
Color: Black6061-T6 aluminum CNC-machined billet construction]. Available in shorty length (1 1/4 in. shorter than stock length).Kawasaki ZX600 Ninja ZX6-RR 2005-2006Kawasaki ZX636 Ninja ZX-6R 2005-2006Suzuki GSX-R1000 2011-2017Suzuki GSX-R1000 2009Suzuki GSX-R1000 2005-2006Suzuki GSX-R1000 1 Million C.E. 2013Suzuki GSX-R1000 ABS 2017Suzuki GSX-R1000 SE 2014Suzuki GSX-R600 2011-2018Suzuki GSX-R600 2004-2009Suzuki GSX-R750 2011-2018Suzuki GSX-R750 2004-2009Suzuki GSX-R750 50th Ann. Edition 2014Suzuki GSX-S1000 2017Suzuki GSX-S1000 ABS 2017Suzuki GSX-S1000F ABS 2017-2018Triumph Daytona 675 2016Triumph Daytona 675 2006-2014Triumph Daytona 675 ABS 2015Triumph Daytona 675 R 2017Triumph Speed Triple 2008-2009Triumph Street Triple R 2009-2010
Color: Black
Brand: CRG
ASIN: B0068FZWGI
Part No: 2RN-511-H-B
13-18 KAWASAKI ZX636: CRG RC2 Brake Lever (Standard)
Crg Brake
CNC-machined from 6061 T-6 billet aluminumExtensive CNC "surfacing" for blended lever ergonomicsFeatures replaceable Delrin lever tipsErgonomically refined on the fly position adjusterProprietary design with black plated hardwareLaser etched graphicsStandard brake lever sizeMade in the USA
Color: Black
Brand: CRG
ASIN: B007YGLIC2
Part No: 2RN-512-T-B
CRG RC2 Shorty Brake Lever
Crg Brake
Color: Black6061-T6 aluminum CNC-machined billet construction]. Available in shorty length (1 1/4 in. shorter than stock length).Yamaha FZ-07 2015-2017Yamaha FZ-09 2014-2017Yamaha FZS1000 FZ1 2006-2010Yamaha FZS600 FZ6 2004-2009
Color: Black
Brand: CRG
ASIN: B0068G08R0
UPC: 696735888725
Part No: 2AB-531-H-B
CRG Brake Lever Standard CF for Aprilia RSV/4 Ducati 1098 749 848
Crg Brake
Industry-First Carbon Fiber Brake and Clutch Levers for the Ultimate in Lightweight and High StrengthTrue Continuous-Strand Carbon Fiber ConstructionPatent-Pending CRG Raceline Infinite Position Adjust DesignAvailable in Late-Model Superbike and Supersport OEM ApplicationsCNC-Machined Billet Black Anodized Aluminum Adjustment MechanismBallistic Black-Plated HardwareLength: StandardMade in the USAFits the Following Aprilia Models:RSV Mille Factory 2004-2008RSV Mille R 2004-2008RSV4 Factory 2009-2010RSV4R 2009-2010Fits the Following Ducati Models:1098 2007-20081198 2009-2011749 2003-2005848 2008-2011999 2003-2005Diavel 2011Monster 1100 2009-2010Monster S4R 2007-2008Monster S4RS 2006-2008Street Fighter 2009-2011Please Note: The Image Displayed Is Representative of the Item, but May Vary Depending on Your Specific Model.
Brand: Crg
ASIN: B007GRG202
Part No: 0614-0547
CRG 11-13 Ducati 848EVO Carbon Brake Lever
Crg Brake
Industry-first, true continuous strand carbon fiber lever. The ultimate in light weight and strength. CRG Raceline Infinite Position adjust design. CNC-machined billet black anodized aluminum adjustment mechanism. Black-plated stainless hardware. Standard or "Shorty" lever lengths available. Made in the U.S.A.Fits:DUCATI1198 09-11, 1198S 09-10, 1198SP 11, 1199P 12-14, 1199PR 13-17, 1199PS 12-14, 1199PST 12-13, 848 08-10, 848EVO 11-13, 848EVOCSE 12-13, 899P 14-15, MON1200 14-16, MON1200R 16-19, MON1200S 14-16, STFIGHTR8 11-15
Color: Carbon Fiber
Brand: CRG
ASIN: B007GRG25M
Part No: CB-517-H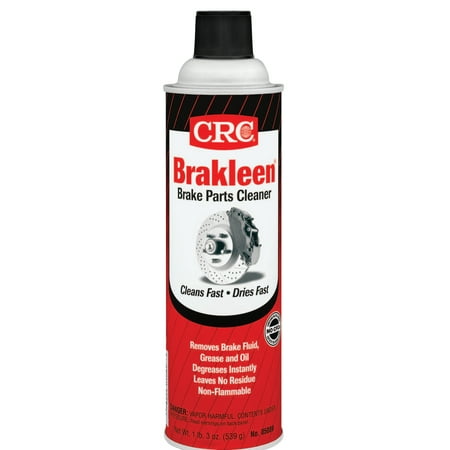 CRC Brakleen Brake Parts Cleaners, 20 oz Aerosol
Crg Brake
Model: 05089-6
Color: Clear
Size: 19 oz
Rating: 4.722
Price: 11 11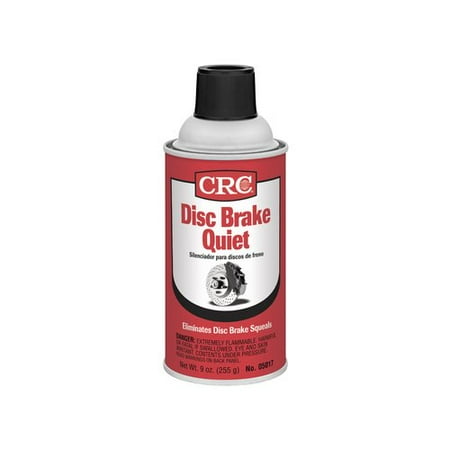 CRC Disc Brake Quiet, 9 Wt Oz
Crg Brake
Model: 05017-6
Color: Red
Size: 12 oz
Rating: 1.0
Price: 9 8
Crc Industries 05532 Air Brake Anti-Freeze, 1-Qt. - Quantity
Crg Brake
Model: 05532
Color: ColorlessOther
Size: 32 oz
Price: 4 12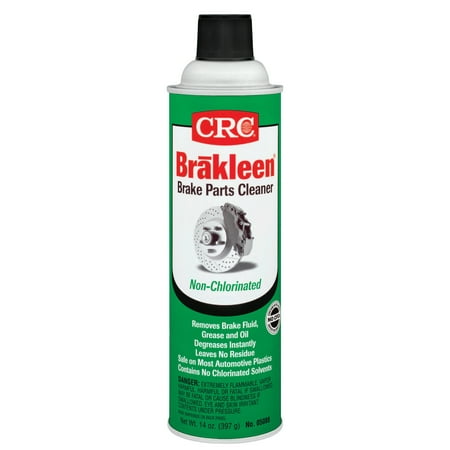 CRC Brakleen Non-Chlorinated Brake Parts Cleaners, 14 oz Aerosol
Crg Brake
Model: 05088
Color: White; ClearClear
Size: 20 oz
Rating: 5.0
Price: 3 62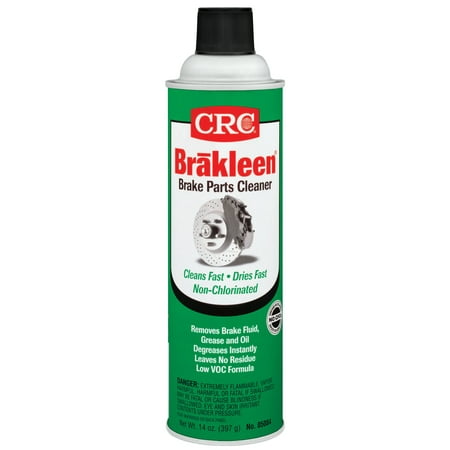 CRC Brakleen Non-Chlorinated Brake Parts Cleaners, 14 oz Aerosol Can, Less 45%
Crg Brake
Model: 05084
Color: White
Size: 15 oz
Rating: 4.75
Price: 3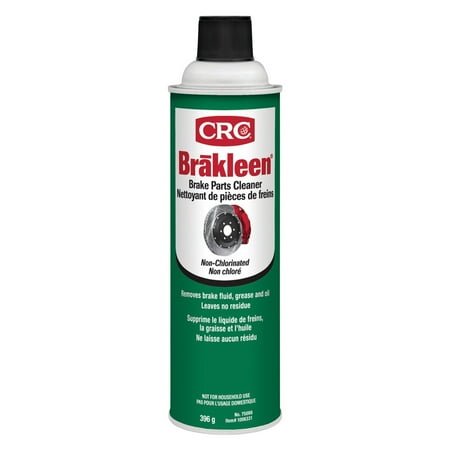 CRC Brakleen Non-Chlorinated Brake Part Cleaner 397 g N/A 397 g
Crg Brake
Color: N/AOther
Size: 397 g
Price: 4 5
Crg Brake Video Results
CRG Brake & Clutch Levers Review at RevZilla.com
Crg Brake
CRG Brake & Clutch Levers Review http://www.revzilla.com/crg-brake-clutch-levers?utm_source=youtube.com&utm_medium=description&utm_campaign=CRG_Brake_and_Clutch_Levers Constructors Racing Group, or CRG, got their start as a company designing high quality brake and clutch levers that can be a...
Likes: 209
View count: 92080
Dislikes: 2
Comments:
How to Install CRG RC2 Brake and Clutch Levers on Yamaha FZ-09 from SportbikeTrackGear.com
Crg Brake
http://www.sportbiketrackgear.com/ Sportbike Track Gear is the #1 online eCommerce site for protective motorcycle apparel and performance parts. Buy popular brand name motorcycle helmets, riding gear, tires and parts at SportbikeTrackGear.com today! If you have any further questions post us a c...
Likes: 305
View count: 49186
Dislikes: 8
Comments:
CRG Brake lever failure (Brake lock test, full video)
Crg Brake
This video is to prove the CRG Raceline brake lever for the 2011 GSX-R750 does not fit correctly, the piston does not fully retract creating pressure buildup until the brake locks and will not release until it cools down. this video https://youtu.be/iRytmmPtyJo shows CRG lever fitment, you can ...
Likes: 16
View count: 4520
Dislikes: 14
Comments:
Globeiz.com is a participant in the Amazon Services LLC Associates Program, an affiliate advertising program designed to provide a means for sites to earn advertising fees by advertising and linking to Amazon.com. Amazon and the Amazon logo are trademarks of Amazon.com, Inc. or one of its affiliates