PureX 12.75mm Classic HXT Low Deflection Technology Pool Shaft, Black Collar, 5/16 x 18
Cue Shafts
Amplify Your Game Now you can instantly turn almost any cue into a technology powerhouse by upgrading to a 12.75mm Classic PureX HXT Low Deflection Technology Shaft. HXT Shafts come in two tip diameters and ten different joints, so there's one to fit almost every cue, no matter how old or what brand. Now you don't have to abandon your old standby - turn it into an HXT HXT Shaft TechnologyAn affordable classic for the technological age. PureX HXT Low Deflection Technology Shafts raise the bar of perfection with shafts that will not only enhance your game - but won't break the bank. Available in two diameters (12.75 and 11.75mm), this shaft will amplify your game - while allowing you to keep your favorite cue butt. This is a true-to-aim shaft-just line up and fire-you won't have to worry about deflection or negative feedback. All you have to concentrate on is the winning shot.HXT Ferrule1" high tech ferrule with light weight polymer core drastically reduces front-end shaft weight, for dramatically lower cue ball deflection and a more dead-on accurate shot. Solid Maple ConstructionSolid core Maple construction plays like new but feels like an old friend. Kamui Black Soft TipMade from 10 layers of carefully selected pig skin treated using a patented method, these tips are engineered ...
Color: Black Collar
Brand: Purex
ASIN: B00FA1DQ82
Part No: 6673458
Predator 314 3rd Generation Uni-Loc Thin Black Collar
Cue Shafts
The Predator 314 3rd Generation Shaft is even better than its predecessor. This version of the Predator 314 Shaft has been enhanced and modified for greater overall consistency. These shafts use Predators patented V-Tek construction to increase strength and stiffness in the shaft so theres less front-end mass. This increases accuracy and kinetic energy transference and makes for better performance. This shaft also uses iMatch to help improve the shafts radial and hit consistency by making sure each splice is the same density and weight of another. All Predator 314-3 Shafts use Victory Tips, developed for optimal compression that contributes to better spin and less deflection. This shaft is stiffer than a Z-3, but looser than Vantage, and is the preferred shaft of champions. The Predator 314-3 includes:
Brand: Predator
ASIN: B00VNTDGJY
Part No: 314-3 UNITBC
Lucasi Limited Edition Luxe Hybrid LUX LHT89 Fusion Rubber Grip Pool Cue Stick with 11.75mm Shaft & Kamui
Cue Shafts
This sleek and simple Matte Blue cue was designed specially for Thorsten Hohmann, Lucasi Hybrid Professional and Three-time World Champion. Featuring back-end loaded G5 grip, stainless steel butt cap and Quick-Release Uni-Loc joint. Comes standard with an upgraded Zero Flex Slim low deflection shaft with custom taper tailor made for Thorsten.
Color: Titanium Blue
Brand: LUCASI
ASIN: B01G9FFCMK
Part No: LHT89
Q-Wiz Shaft Cleaner/Burnisher
Cue Shafts
This double-sided Q-wiz micro pro disc is the most advanced system for cue shaft conditioning; offering both cue shaft cleaning and polishing faces. Use Q-Wiz as often as you like to maintain a super-smooth finish without fear of damaging your cue shaft or reducing its diameter. At a diameter of 2-3/4" and a weight of only 4.5 grams the Q-Wiz is easy to take with you on the go. The Q-Wiz is designed to reduce the inconsistencies due to friction on your cue's shaft with the shafts placement on your hand; thus creating the consistency desired in every game. The Q-Wiz is designed to be reused over and over again. Simply wash off your Q-Wiz under the sink and allow it time to dry, in little time your Q-Wiz will be ready to be used for more cue cleaning and polishing. To smooth and polish your cue shafts, simply run the Q-Wiz up and down the shaft using long, light strokes. Use the unmarked side to clean the shaft and the printed logo side to polish it. All Q-Wiz cue shaft conditioners are produced and assembled in the U.S.A.
Brand: Q-Wiz
ASIN: B003UCEADS
UPC: 682318133269
Part No: 200949398998
Cue Silk SIL Kleen Pool Cue Shaft and Ferrule Cleaner 10 oz
Cue Shafts
Cue Silk Inc. was established in 1992 by Ronald Lawrence in Hollywood, Fla., with the introduction of Cue Silk, the original shaft conditioner. Cue Silk, an accidental discovery in a small, smoky, South Florida pool room, has since become a product found in more than 22 countries, including England, Germany, Japan, Russia, China and Australia. Since the invention of Cue Silk, Ronald Lawrence has gone on to develop the instant shaft cleaner Silkleen, the world's No. 1 cleaner. Wet or Dry: you have your choice of product, but your shaft will get clean either way.
Brand: Cue Silk
ASIN: B07K2HQ6NN
Slippy Cue Care Papers
Cue Shafts
The ultimate micro-fine shaft conditioning papers. Slippy Papers are reusable, professional-grade shaft maintenance tools. Less friction means more accurate shooting. It contains three degrees of fine shaft conditioning papers to make your cue glide through your bridge. We searched for the best conditioning papers available and we bring these to you. They are used in the aviation industry to polish aircraft windshields and for high end manufacturing, where an absolute smooth surface is required.
Brand: Slippy Cue Care
ASIN: B00NIRZWDW
Part No: 6674110
Lucasi Hybrid 11.75mm Zero Flex Slim Technology Pool Shaft, Black Collar, Uni-loc
Cue Shafts
Supercharge your game with Lucasi Hybrid technology. Turn your cue into a technology powerhouse by adding an 11.75mm Zero Flex Slim Shaft from Lucasi Hybrid. You'll instantly get all the high-performance benefits of Hybrid, while keeping the butt, joint and grip you love You'll immediately experience dead-on accuracy; unheard-of ball control; a much smoother stroke; and a more powerful, solid hit. Feel the Rush of Winning with Lucasi. Go SlimZero Flex Slim Shaft TechnologyGo Slim Not content to stop at just one shaft, Lucasi's engineers took it a step further with the 11.75mm Zero Flex Slim shaft. This super slimline shaft has the same eight-piece radial Total Sweet Spot Construction and premium Kamui Pro 10 layer tip as the Zero Flexpoint, but with an even lighter front end and slimmer taper. What does this get you? Even more accuracy and lower deflection, more action, and a wider playing field on the ball for even more forgiveness with every shot. This is a true-to-aim shaft-just line your shot up and fire-you won't have to worry about deflection or negative feedback. All you have to concentrate on is your winning shot.Zero Flexpoint Ferrule1/2" ferrule made out of a special polymer with light weight core drastically reduces front-end shaft weight, for dramatically lower cue ba...
Color: Black Collar
Brand: LUCASI
ASIN: B00FA1DD58
UPC: 754806238241
Part No: HX8-UBC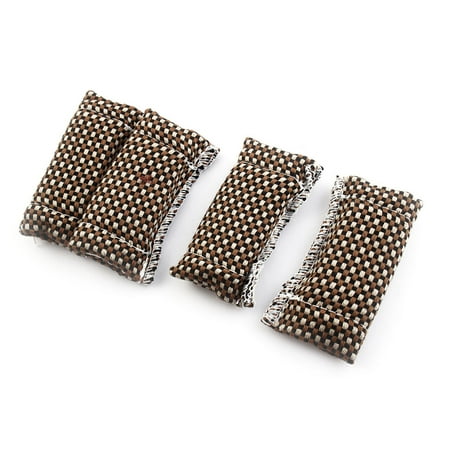 Billiard Pool Snooker Cue Shaft Stick Burnisher Cleaner Towel Polisher
Cue Shafts
Color: BrownCoffee Color
Size: others
Price: 14 29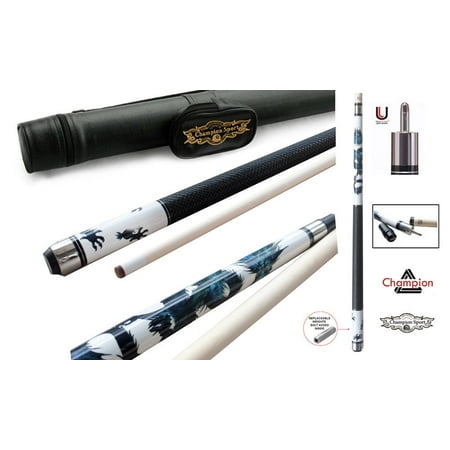 Champion White Dragon Pool Cue Stick with Predator Uniloc Joint, Low Deflection Shaft (17.5 oz, 12 mm, Tiger tip, Black
Cue Shafts
Color: Black CaseBlack
Size: 1212 mm
Price: 145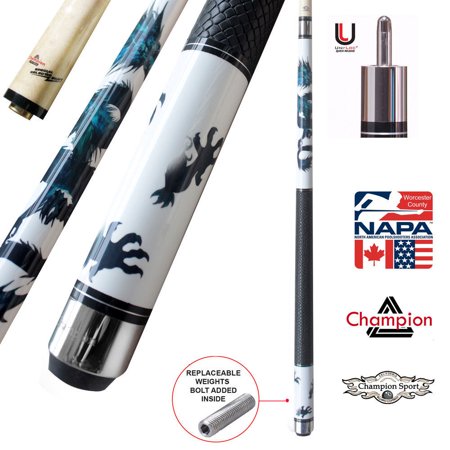 Champion White Dragon Pool Cue Stick with Predator Uniloc Joint, Low Deflection Shaft (18 oz, 11.75 mm, Tiger
Cue Shafts
Size: 11.7511.75 mm
Price: 125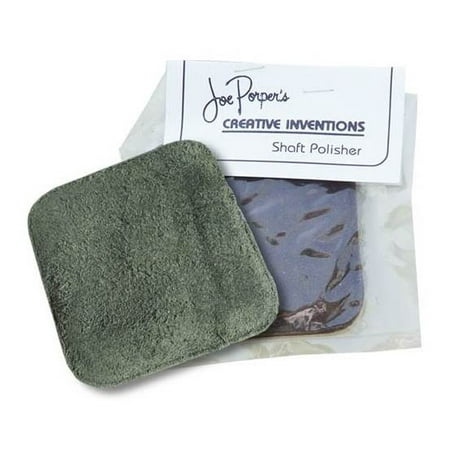 Suede Leather Porpers Double-Sided Pool Cue Shaft
Cue Shafts
Color: n/aOther
Price: 9 9999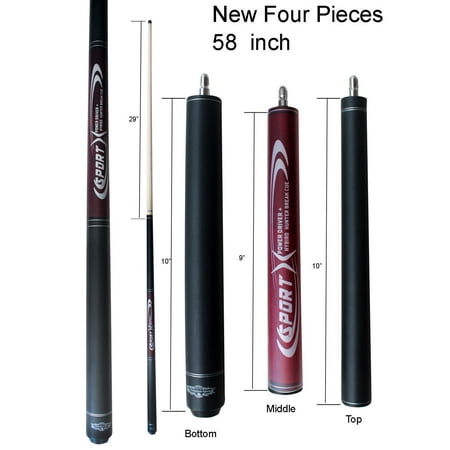 Champion BK3 Jump & Break Cue, Pool Glove, Aim trainer, Pure Shaft Technology (25 oz,
Cue Shafts
Color: Red and BlackBlack
Price: 128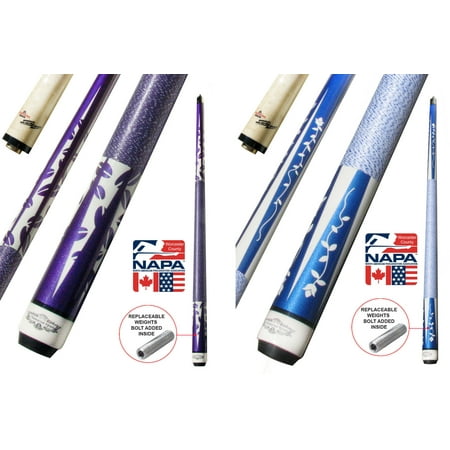 Champion Gator Purple TR6 Pool Cue Stick with Low Deflection Shaft, Cuetec Glove (12 mm, 19
Cue Shafts
Color: Purple TR6Purple
Size: 1212 mm
Rating: 5.0
Price: 65
Cue Shafts Video Results
HXT Skinny Low Deflection Pool Cue Shaft REVIEW!!!
Cue Shafts
This is the HXT Skinny Shaft produced by Players cues. It's a part of their PureX cue lineup. It's really cheap compared to other Low Deflection (LD) shafts out there coming at about $124. It's a fine shaft at its price point. I hope you like this review. Please like and subscribe to my new ...
Likes: 157
View count: 18696
Dislikes: 13
Comments:
How to Select a Pool Cue, Cue Ball Deflection, Carbon Fiber, Revo vs. Cuetec
Cue Shafts
Dr. Dave talks about how to select a cue, and demonstrates how to do simple squirt testing to compare shaft cue ball deflections. He also talks about the advantages of carbon fiber shafts, and compares the popular Predator Rev (12.4 mm) to the new Cuetec 15K. NOTE CONCERNING FOLLOW-THROUGH: Dur...
Likes: 600
View count: 80979
Dislikes: 56
Comments:
Review and comparison of Predator Revo 12.9 and BeCue Prime M 12.5
Cue Shafts
Detailed description of the Predator Revo and BeCue Prime M carbon fiber shafts
Likes: 47
View count: 10067
Dislikes: 11
Comments:
Globeiz.com is a participant in the Amazon Services LLC Associates Program, an affiliate advertising program designed to provide a means for sites to earn advertising fees by advertising and linking to Amazon.com. Amazon and the Amazon logo are trademarks of Amazon.com, Inc. or one of its affiliates