Daphne's Tiger Headcovers
Daphnes Animal Golf Headcovers
A combination of Daphne's tried and true designs along with re-designs on an ongoing basis, to assure fit and functionality. Each of the current, re-designed and new headcovers will accommodate drivers up to 460cc's as well as fairway woods and smaller d
Color: Tiger
Brand: Daphne's Headcovers
ASIN: B000BVN6TK
UPC: 710489206113
Part No: DAHCTIG
Daphne's Bobcat Headcovers
Daphnes Animal Golf Headcovers
A combination of Daphne's tried and true designs along with re-designs on an ongoing basis, to assure fit and functionality. Each of the current, re-designed and new headcovers will accommodate drivers up to 460cc's as well as fairway woods and smaller d
Color: Brown with black spots
Brand: Daphne's Headcovers
ASIN: B001RTALAW
UPC: 710489285224
Part No: DAHCBOB
Daphne's Giraffe Headcovers
Daphnes Animal Golf Headcovers
A combination of Daphne's tried and true designs along with re-designs on an ongoing basis, to assure fit and functionality. Each of the current, re-designed and new headcovers will accommodate drivers up to 460cc's as well as fairway woods and smaller d
Color: Brown-Tan
Brand: Daphne's Headcovers
ASIN: B000Y1CBNO
UPC: 710489202306
Part No: DAHCGIR
Daphne's Gopher Hybrid/Utility
Daphnes Animal Golf Headcovers
A combination of Daphne's tried and true designs along with re-designs on an ongoing basis, to assure fit and functionality. Each of the current, re-designed and new headcovers will accommodate drivers up to 460cc's as well as fairway woods and smaller d
Brand: Daphne's Headcovers
ASIN: B0017VU1QO
UPC: 710489108271
Part No: DAHYGOP
Daphne's Dachshund Headcovers
Daphnes Animal Golf Headcovers
A combination of Daphne's tried and true designs along with re-designs on an ongoing basis, to assure fit and functionality. Each of the current, re-designed and new headcovers will accommodate drivers up to 460cc's as well as fairway woods and smaller d
Brand: Daphne's Headcovers
ASIN: B0013JA6WO
UPC: 710489103702
Part No: DAHCDAC
Daphne's Eagle Headcovers
Daphnes Animal Golf Headcovers
A combination of Daphne's tried and true designs along with re-designs on an ongoing basis, to assure fit and functionality. Each of the current, re-designed and new headcovers will accommodate drivers up to 460cc's as well as fairway woods and smaller d
Color: White
Brand: Daphne's Headcovers
ASIN: B001LV5JS0
UPC: 710489201903
Part No: DAHCEAG
Daphne's Shark Headcovers
Daphnes Animal Golf Headcovers
A combination of Daphne's tried and true designs along with re-designs on an ongoing basis, to assure fit and functionality. Each of the current, re-designed and new headcovers will accommodate drivers up to 460cc's as well as fairway woods and smaller d
Color: Grey-White
Brand: Daphne's Headcovers
ASIN: B000BY989O
UPC: 710489504875
Part No: DAHCSHA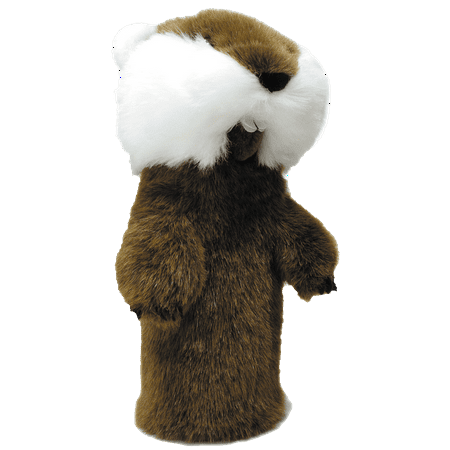 ProActive Sports Gopher Golf Club Headcover - Fits 460cc
Daphnes Animal Golf Headcovers
Model: HZGOPH-460
Color: GopherOther
Price: 17 17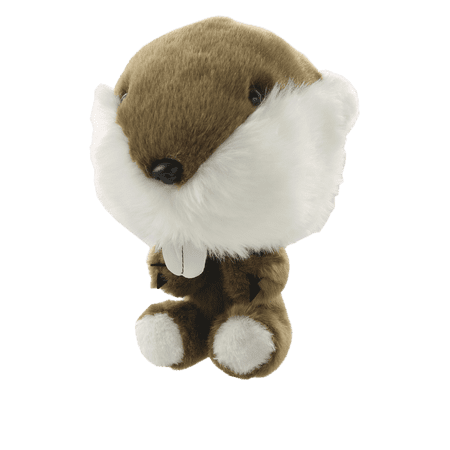 Club Hugger Gopher Animal Golf
Daphnes Animal Golf Headcovers
Model: HZHGOPH
Color: GopherOther
Size: 11.75 x 23.25 x 19.75
Price: 15 17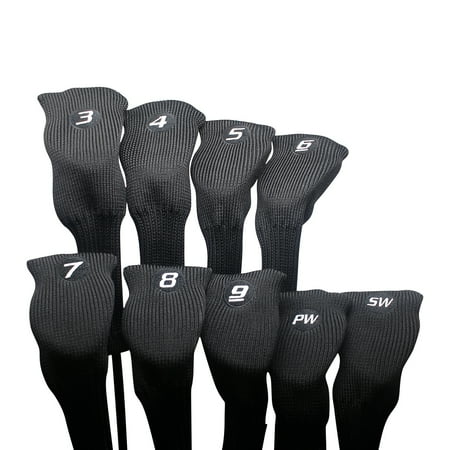 Majek All Hybrid Golf Club Black Headcover Set 3-SW. Neoprene Acrylic Head Covers 3 4 5 6 7 8 9 PW
Daphnes Animal Golf Headcovers
Rating: 5.0
Price: 37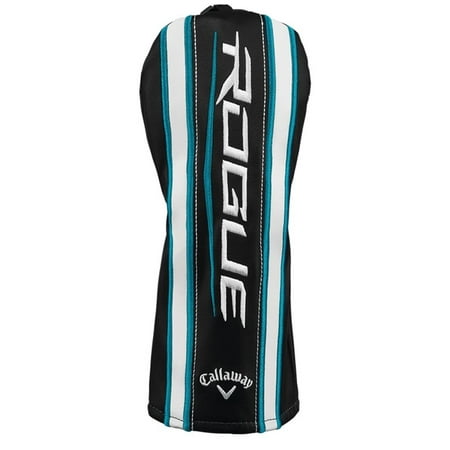 NEW Callaway Golf Rogue Black/White/Blue Fairway Wood
Daphnes Animal Golf Headcovers
Color: Black-White-BlueBlack
Rating: 5.0
Price: 13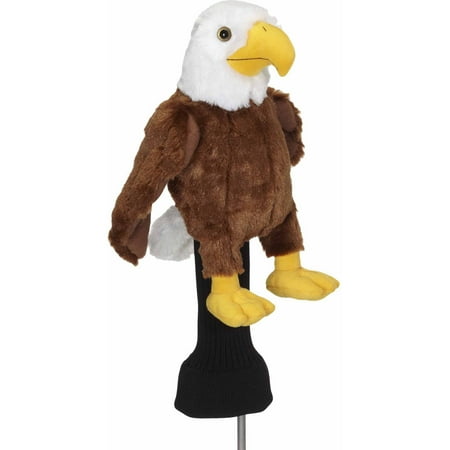 Creative Covers For Golf Bald Eagle Driver
Daphnes Animal Golf Headcovers
Model: 44280
Color: BrownBrown-White-Yellow
Rating: 5.0
Price: 15 22
Turtle Golf Headcover - New Daphne's Head
Daphnes Animal Golf Headcovers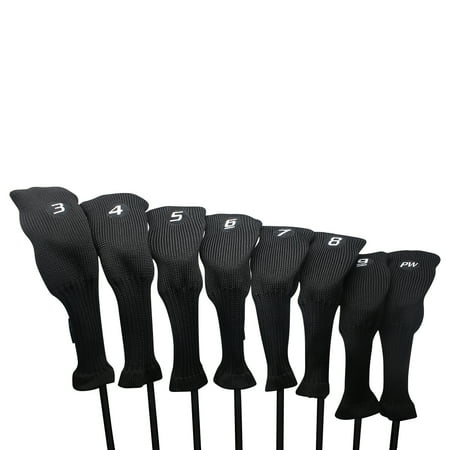 Majek All Hybrid Golf Club Black Headcover Set 3-PW. Neoprene Acrylic Head Covers 3 4 5 6 7 8 9
Daphnes Animal Golf Headcovers
Daphnes Animal Golf Headcovers Video Results
Daphne's Headcovers Recognized as Top Woman-Owned Exporter
Daphnes Animal Golf Headcovers
Do you remember when you were a teenager and wanted a car but had no money? Most teenagers who want a car look for a job. Not Jane Spicer. When she wanted a car at age 16, she started a business—an idea to market and sell covers for golf clubs—that now exports to more than 75 countries. Today, he...
Likes: 3
View count: 464
Dislikes: 0
Comments:
Christmas Stocking Fillers, Fun Head Covers For Golfers with Mark Crossfield
Daphnes Animal Golf Headcovers
Purchase Coach Lockey's top 3 head covers here --Joker Headcover-- https://goo.gl/kz9XkO -- Simpsons Duff Beer Can Driver Headcover -- https://goo.gl/a377hY -- Daphnes Leprechaun Headcover--https://goo.gl/Q4FtwF -- Purchase Mark Crossfields top 3 head covers Winning Edge Pat Perez Boxing Glove...
Likes: 96
View count: 9349
Dislikes: 1
Comments:
Daphnes Head Covers
Daphnes Animal Golf Headcovers
The ASU 2012 Spirit of Enterprise Overcoming Adversity Award Winner Produced by The television Workshop
Likes: 0
View count: 200
Dislikes: 0
Comments:
Globeiz.com is a participant in the Amazon Services LLC Associates Program, an affiliate advertising program designed to provide a means for sites to earn advertising fees by advertising and linking to Amazon.com. Amazon and the Amazon logo are trademarks of Amazon.com, Inc. or one of its affiliates