Hymnorq 5pc Metric Ball End Hex Key Screwdriver Bits Set - Quick Release 1/4 Inch Hex Shank for Easy Attachment - 100mm Long - Solid S2 Steel Alloy and Magnetic
End Driver
Hex Keys of Various Sizes with Ball Ends While providing access to otherwise inaccessible fasteners, thinning of the tool shaft to create the ball shape renders it weaker than the straight-shaft version, limiting the torque that can be applied. The tool also makes point contact with the fastener as opposed to the line contact seen in the straight style tools. A Useful Driver Bit Set in Various Industries The socket head (Hex-Allen) bit is one of the most common screw drives in not only the aviation industry, but the automotive repair, technology and heavy industry sectors. This screw drive is also common in heavy industry environments. Quality Chrome Vanadium Tool S2 Steel - Built to Last Longer Hymnorq quality begins with selecting raw materials, only carefully chosen, high grade tool steel is used. We use S2 steel on bits for increased hardness levels and added life expectancy S2 steel is tougher and more expensive than regular Chrome Vanadium steel. Technical Details Color: Silver Length: 3.94 inch (100mm) Material: S2 Alloy Steel Metric or SAE: Metric Number in Set: 5pcs. Bit Shank: 1/4-inch Hex Shank What's Included 5 Pieces of Hex Head Screwdriver Bits with Ball Ends: 2.5mm, 3mm, 4mm, 5mm, 6mm
Brand: Hymnorq
ASIN: B07K89826Q
UPC: 680613728524
Wiha 26491 5-Piece Ball Metric End Hex Driver
End Driver
Wiha 5 Piece Ball End Metric Hex Screwdriver Set includes 1.3 x 40mm, 1.5, 2.0 x 50mm, 2.5, 3.0 x 60mm. Blade high alloy chrome-vanadium-molybdenum steel, hardened, chrome-plated. Rotating cap for precise turning and control with fingertip. Molded on tapered handle allows rapid rotation. Tip precision ground for exact fit. Vapor chromed non-slip surface. Angle entry up to 30 degrees.
Color: Original Version
Brand: Wiha
ASIN: B000NZ5QE2
UPC: 767615324111
Part No: 26491
Bondhus 3760 Extra Long 4.0mm Ball End Screwdriver with ProGuard
End Driver
Ball End screwdriver with ProGuard finish. Inserts into screw at a 20 degree angle. Ergonomic handle design with a non-slip grip. Bondhus professional quality tools provide superior value and offer a lifetime warranty.
Brand: Bondhus
ASIN: B002U6JH92
UPC: 037231037604
Part No: 3760
Wiha 26490 Ball End Hex Driver Set, 8
End Driver
Precision Ball End Hex Inch Screwdriver Set, 8 Piece. Includes: .050, 1/16, 5/64, 3/32, 7/64, 1/8, 9/64, 5/32". Blade high alloy chrome-vanadium-molybdenum steel. Rotating cap for precise turning and control with fingertip. Tapered handle allows rapid rotation. Precision ground for exact fit tip.
Brand: Wiha
ASIN: B0006OBFD6
UPC: 084705264905
Part No: 26490
Discovering Dani (River's End Ranch Book
End Driver
When Dani Weston must fill in as general manager of her family's guest ranch in the high country of Idaho, she figures she'll have plenty of help, and ramping up to Christmas will be a breeze.But the Christmas spirit has other ideas, and help turns out to be something she never expected—an interesting and solitary driver, her twin sister Kelsi and even the family's banker. And when old wounds surface, Dani finds herself anxious to retreat to her previous life behind the scenes. *******************************Discover River's End Ranch, a gorgeous "destination" ranch and resort in Riston, Idaho, that is run by the six Weston siblings and their well-meaning, semi-retired parents. Five bestselling western romance authors have created a world like no other--full of fun outdoor activities, a huge family in need of love, and side characters you will never forget. Join us in a world where our characters learn, laugh and love.Visit River's End Ranch on Amazon or Facebook to get the complete list of books. New books are released every other week!
Crash Parts Plus Rear, Driver Side Bumper End for GMC Sierra, Chevrolet Silverado
End Driver
A high quality, OE replacement bumper end cap; Backed by 1-year, unlimited-mileage warranty.Fits the following vehicles:2007-2013 Chevrolet Silverado 15002007-2007 Chevrolet Silverado 1500 Classic2007-2013 Chevrolet Silverado 2500 HD2007-2013 Chevrolet Silverado 3500 HD2007-2014 GMC Sierra - w/o Parking Aid Sensor Holes2007-2013 GMC Sierra 15002007-2013 GMC Sierra 2500 HD2007-2013 GMC Sierra 3500 HDCrash Parts Plus Exclusive 1 Year Warranty ProgramLimited Liability Parts WarrantyFrom all of us here at Crash Parts Plus, we want to sincerely thank you for making the decision to purchase an automotive part from our Amazon store.  Your buying experience is very important to us and we want to make sure that experience is outstanding.  Because your satisfaction is our number one concern we include a free one year warranty on any Crash Parts Plus item purchased through Hubcaps-Plus Amazon store.
Color: Chrome
Brand: Crash Parts Plus
ASIN: B01MTJZWT1
UPC: 712784470367
Part No: REPC761104
The Driver: A Thriller
End Driver
From the creator of the TV show Bones comes a smart and funny debut thriller.  "Everything a great thriller should be—always smart, often funny, and relentlessly exciting. I loved every page."—Scott Turow   Michael Skellig is a limo driver waiting for his client in the alley behind an upscale hotel. He's spent the past twenty-eight hours ferrying around Bismarck Avila, a celebrity skateboard mogul who isn't going home any time soon. Suddenly the wind begins to speak to Skellig in the guttural accent of the Chechen torturer he shot through the eye in Yemen a decade ago: Troubletroubletrouble. Skellig has heard these warnings before—he's an Army Special Forces sergeant whose limo company is staffed by a ragtag band of wounded veterans, including his Afghan interpreter—and he knows to listen carefully. Skellig runs inside just in time to save Avila from two gunmen but too late for one of Avila's bodyguards—and wakes up hours later in the hospital, the only person of interest in custody for the murder. Complicating matters further is the appearance of Detective Delilah Groopman of the LAPD, gorgeous and brash, for whom Skellig has always held a candle. As for Avila? He's willing to help clear Skellig's name under one peculiar condition: that Skellig be...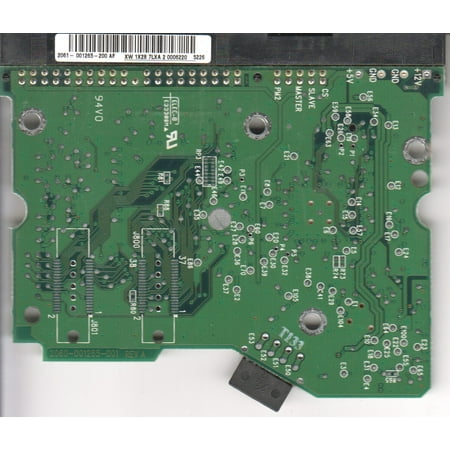 WD2000JB-00GVA0, 2061-001265-200 AF, WD IDE 3.5
End Driver
Model: PCB-WD2000JB-00GVA0
Price: 59
End Driver Video Results
Driver: San Francisco | FINAL MISSION (Ending) - Part 1 Gameplay Déjà Vu [Xbox 360 | PS3] [HD]
End Driver
New (2016) videos here! https://www.youtube.com/watch?v=cjQbiLk9GPQ&list=PL7ZGKycZHcY1CkaX2AZ41113hk9-AHXWg&index=100 Driver: San Francisco slowly but surely comes to an end in this first part of the final/last mission! (Chapter 8). *Obvious spoiler alert.* I relive Tanner's accident, and I try ...
Likes: 1153
View count: 979287
Dislikes: 220
Comments:
The Driver Era - Welcome to the End of Your Life (Official Video)
End Driver
Welcome to the End of Your Life (Official Video) Song available everywhere here: AWAL.lnk.to/WelcometotheEndofYourLife Follow The Driver Era: Facebook: http://facebook.com/thedriverera Instagram: http://instagram.com/thedriverera Twitter: http://twitter.com/thedriverera Official website: http://...
Likes: 25018
View count: 381769
Dislikes: 163
Comments:
Driver 1 Play Through - Mission 25 (Final Mission) - The Presidents Run
End Driver
Facebook https://www.facebook.com/ThePsOne/ Become a partner: https://www.unionforgamers.com/apply?referral=lklt8kffyxdsmm Driver (known as Driver: You Are the Wheelman in North America), is a 1999 action driving video game developed by Reflections Interactive (now known as Ubisoft Reflections)...
Likes: 275
View count: 53594
Dislikes: 11
Comments:
Globeiz.com is a participant in the Amazon Services LLC Associates Program, an affiliate advertising program designed to provide a means for sites to earn advertising fees by advertising and linking to Amazon.com. Amazon and the Amazon logo are trademarks of Amazon.com, Inc. or one of its affiliates