Golight 30004 LED Remote Control
Go Light
GoLight LED Stryker, wireless handheld remote LED Stryker LED GoLight Stryker is designed for use in all weather conditions and produces 2,520 lumens of intense light out put. These units feature remote control operation that allows users to rotate the light 370 degrees with a hard stop and to adjust vertical tilt through 135 degrees. Remote operation is provided by one handheld wireless remote controller that operates over a radio frequency of 433 MHz This remote includes an internal 12 volt battery rated at 1 year of operation and a single Red LED to indicate remote control activity. Features:- the remote controller has a range of up to 100 feet and will operate through walls, within structures, and in vehicles- the remote is constructed of polycarbonate with rubber push pad buttons for weatherproof durability and can be user programmed to operate one or several lights simultaneously- remotes are 3 inches long by 2 inches wide by 3/8 inch thick""
Color: White
Brand: Go-Light
ASIN: B00D79SFGM
UPC: 793523300046
Part No: 30004
GoLight RadioRay LED Portable Searchlight with Wireless Handheld Remote, Magnetic
Go Light
The LED Golight Radioray is available in black or white. This LED Radioray has 10 powerful High Flux LEDs maximizing light output while minimizing power consumption. The light has an industry leading 320,000 Candela and a maximum beam distance of 3,711 feet. The light can be mounted permanently or by using a magnetic shoe, which holds the light securely and also allows the light to be removed for portability. When using on other vehicles, utilize the tough suction cup, included. The wireless remote offers 370 degrees of rotation and 135 degrees of tilt. Other remote options include a speed variance for more exact spotting. The light is powered by a 12V cigarette lighter and draws 2.8 amps while in use. Feel secure this light will be a workhorse with saltwater and UV resistance and a 3 year limited manufacturer warranty.
Color: Black
Brand: Go-Light
ASIN: B007EZSNQW
UPC: 793523795149
Part No: 4006909
GoLight Permanent Mount RadioRay with Wireless
Go Light
GoLight permanent mount radio ray features:- weather proof lamp and remote control.- remote control programmable with more than 60,000 possible channels. Remotes can be programmed to control one GoLight or several- R.F. Frequency, F.C.C., s.A.E. Tested and Canada certified. - remote control range up to 100 feet. - automotive grade 12 volt D.C. High torque motor.- weatherproof connectors meet OEM vehicle manufacturer Specifications - meets marine standards for fresh water and saltwater use.- 1,300 lumens, 850 foot Beal length- 12 volt DC 5.5 Amps draw. Specifications:- color: white- programmable wireless remote- mounting hardware- unit size: 7" x 7" 6" x 5"""
Color: White
Brand: Go-Light
ASIN: B0027FVPH8
UPC: 793523020005
Part No: 2000
SUPAREE 1pcs Black 12v 24v 50w 360 Cree LED Rotating Remote Control Work Light Spot for SUV Boat Home Security Farm Field Protection Emergency Lighting Garden
Go Light
Specifications Operating Voltage: 24V LED Power: 50W Life Span: 50000H Beam Type: SPOT Beam Color Temperature: 6000K Waterproof rate: IP67 Theoretical Lumens Output: 6500 LM Operating Lumens Output: 5000 LM Application: Available in the auxiliary lamp for SUV, boat, home security,farm, field protection, emergency lighting, garden, etc. Product Features Body Color: Black Wireless remote controller Lens Material: Toughed glass Measurement: 230x190x220mm LED remote control search light (Wireless) Remote control & Mobilized (360°& Up-down 120°) The high performance of weatherproof, dustproof, quakeproof,anti explosion Package List: 1x Wireless Remote LED Searchlight 1x Wireless Remote Control
Color: Remote Control Work Light
Brand: SUPAREE
ASIN: B00V9EJSMW
UPC: 701988740574
Part No: SP-SWL-50LB-12V 50W LED
GoLight RadioRay Portable Searchlight with Magnetic Shoe,
Go Light
Features:- 16 foot cord with cigarette plug.- color: white- 370 degrees motorized rotation- 140 degrees motorized tilt- fast/slow speed options to improve positioning abilities- handheld wireless remote control controls on/off of light beam- Philips bulb - 12 volts, 65 watts- reflector-computer generated parabolic- 5.5 Amps draw- 700 foot working beam (you can read a book at 700 feet)- candlepower - 5 million (new retail formula) or 400,000 (old industrial formula)- beam: wide spot beam - effective working beam of 700 feet (can read a book at 700 feet)- wireless requires no wiring harness- effective to 150 feet (even through vehicles, walls, etc.)- operate on 433 MHz (works on radio signal, not IR, so line of site and obstructions are not an Issue)- handheld remote included- remote is weatherproof- 4 button operation - up/down, right/left- remote turns light on/off, so no additional switch required- programmable with 2187 channels- radio R.F. Frequency, F.C.C., s.A.E. Tested and Canada certified.- battery is mn21(gl-7921)- GoLight meets marine standards for fresh water and saltwater usage- UV and weatherproof for outdoor use- golight's swivel handle on the top of the light enables the operator to move the GoLight to different positions easily.
Color: White
Brand: GoLight
ASIN: B0027FSIT6
UPC: 793523079010
Part No: 7901
Golight Portable RadioRay w/Magnetic Shoe - Black - Model
Go Light
Radio ray model 7951 (black) with programmable wireless remote package includes: - programmable wireless remote - suction cup & magnetic mount shoe - 15' cord with cigarette plug for 12V DC - unit size: 7" x 7" x 8" durable, versatile, powerful... guaranteed! - exclusive CR5 Penta beam technology - remote controlled operation - 370 degree rotation x 135 degree tilt - 225,000 candela, 5,5 amps - UV Ray and saltwater resistant - weatherproof for land and Sea applications - permanent-mount and portable-mount options - 3-year limited warranty- halogen""
Color: Black
Brand: Go-Light
ASIN: B0012OJKFY
UPC: 793523079515
Part No: 7951
Golight (30100) Stryker Hand-Held Wireless Remote for Search
Go Light
Wireless Hand Held RemoteOptional wireless hand held remote compatable with all wireless lights in the Golight, RadioRay, Stryker, and Gobee models.Remote cannot be added to lights that came standard with only "wired" remotes.
Brand: Go-Light
ASIN: B00JRTLW34
UPC: 088022138208
Part No: 30100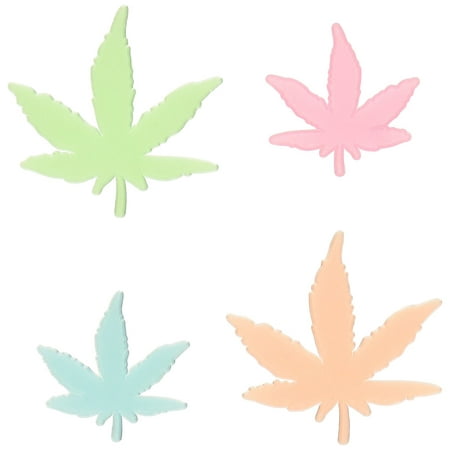 Glow in the Dark Multicolor Marijuana Weed Pot Leafs, 24 PieceGlows 2-4 hours after the lights go out By
Go Light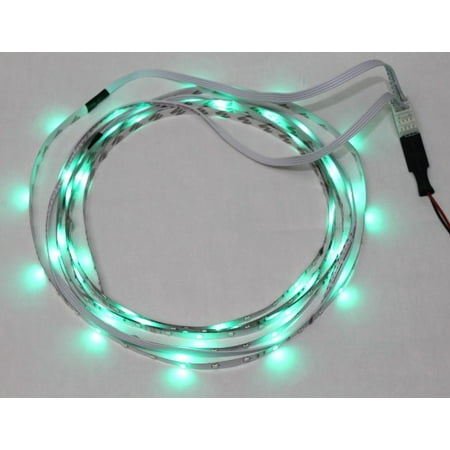 RetroArcade.us Crane Machine LED light strip for RA-CRANE-KIT, Goes from Green to
Go Light
Model: RA-CRANE-LIGHT
Color: White
Price: 28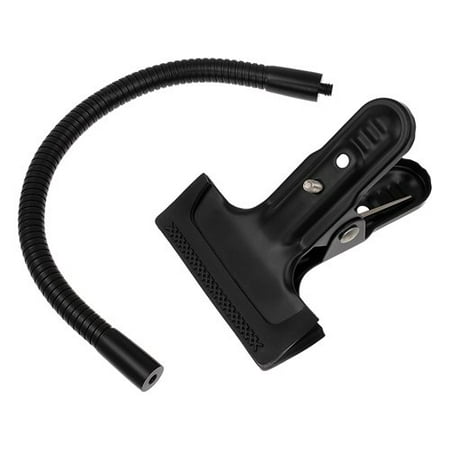 Fotodiox Gooseneck Table, Pipe Clamp for LED Light, Gopro
Go Light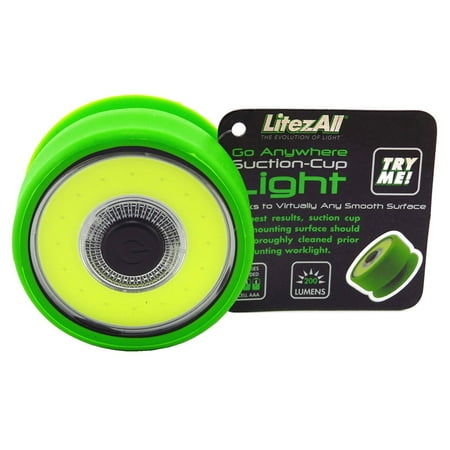 Litezall Go Anywhere Suction Cup
Go Light
Model: P-COBCUP-12/48
Color: Multicolor
Price: 71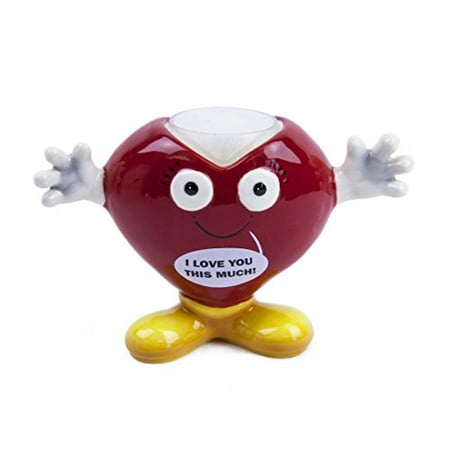 Gifts to Go - Love This Much Tea Light
Go Light
Model: 00726549084942
Color: White
Price: 5 9
Go Light Video Results
Golight RadioRay Wireless Remote LED Spotlight
Go Light
http://sirennet.com/gl79004.html The Golight RadioRay Wireless LED Spotlight (Model 79004) is a fully portable wireless remote controlled search light. This spotlight uses Golight's Exclusive GXL LED Technology to project a powerful 200,000 Candela beam of light. The wireless remote controls the ...
Likes: 195
View count: 108924
Dislikes: 23
Comments:
Chapter IX: The Glitch Mob - Go Light
Go Light
Download / Stream 'See Without Eyes [Deluxe]' NOW at http://smarturl.it/SWEDeluxe Find a Show Near You: http://theglitchmob.com ----------------------------------------------------------------------------- 1.25 - 1015 Folsom - San Francisco, CA [SOLD OUT] 1.26 - 45 East - Portland, OR [SOLD O...
Likes: 4169
View count: 304961
Dislikes: 91
Comments:
GOLIGHT Stryker Series
Go Light
If you are looking for a remote controlled spotlight, look no further. Better put on your welding mask, this thing will burn your face off. @themudbums mudbumsupplyshack.com golight.com
Likes: 11
View count: 1452
Dislikes: 0
Comments:
Globeiz.com is a participant in the Amazon Services LLC Associates Program, an affiliate advertising program designed to provide a means for sites to earn advertising fees by advertising and linking to Amazon.com. Amazon and the Amazon logo are trademarks of Amazon.com, Inc. or one of its affiliates