Hayward SP2610X15 Super Pump 1.5 HP Pool
Hayward Swimming Pool
Brand: Hayward
ASIN: B00198CW7G
UPC: 610377052771
Part No: SP2610X15
Hayward SP1580 PowerFlo LX 1 HP Above-Ground Swimming Pool
Hayward Swimming Pool
The Hayward PowerFlo LX is a high-performance pump series designed for the rigors of aboveground and on-ground type swimming pools. Combining durable, corrosion-proof construction with advanced features and options, it offers dependable performance and quiet operation. The advanced design reduces required maintenance to simple, common-sense procedures. Made of the high-strength PermaGlass XL material this pump has a clear cover to let you see when basket needs cleaning. An extra-large debris basket (118-cubic-inches) keeps pool maintenance to a minimum by extending time between cleanings. Rigid construction with load extender ribbing ensures free-flowing operation for heavy debris loads. The pump also offers 100-percent drip proof, heat-resistant double-sized seal for long motor life. It features a 1-1/2 inch intake and discharge, and a 6-foot power cord (120-volt). Hayward PowerFlo LX has self-lubricating motor bearings and shaft seals. No lubrication is necessary. The 60-cycle single-phase motor is rated for 1-horsepower (115-volts) and 20-amp circuit breakers. The pump motor is equipped with automatic thermal overload protection. The thermal overload will shut the motor off under abnormal conditions before damage to motor occurs. The motor will auto-restart when safer heat ...
Brand: Hayward
ASIN: B002DPRT8Q
UPC: 165011000521
Part No: sp1580
Hayward SP1593 PowerFlo Matrix 1.5 HP Above-Ground Swimming Pool
Hayward Swimming Pool
The PowerFlo Matrix has been engineered as a uniquely superior above-ground pool pump. With a single push of a button, this truly versatile pump changes from a vertical to a horizontal discharge and back again. Its large profile and integrated styling makes the PowerFlo Matrix a swimming pool pump like no other. Reliability built right in. It features an industrial-size strainer basket to collect a lot of debris without a lot of maintenance. It's there to collect and protect. The high-quality Noryl impeller offers wide openings to prevent leaf and debris clog. It has a heat-resistant, double size seal and a protected rear-mounted switch for high energy efficiency. Plus, its heavy-duty, high-performance motor provides years of trouble-free operation thanks to an integrated automatic thermal overload protector. The pump motor is equipped with automatic thermal overload protection. The thermal overload will shut the motor off under abnormal conditions before damage to motor occurs. The motor will auto-restart when safer heat level is reached. PowerFlo Matrix offers a quick-connect/disconnect intake and discharge connection to speed things along. Plus, the C-Clip Connector lets you disengage the strainer housing in a matter of seconds and an integral drain plug makes for easy wi...
Brand: Hayward
ASIN: B000EUJNZO
UPC: 610377851114
Part No: SP1593
Hayward Goldline T-Cell-15 TurboCell Salt Chlorination Cell for In-Ground Swimming
Hayward Swimming Pool
Replacement turbo salt cell for the Goldline Aqua Rite salt chlorinator from Hayward, Hayward replacement part number T-CELL-15. Low flow conditions can result in insufficient water in the cell causing inefficient chlorine production. As a precaution, the cell can be installed vertically or in an inverted manner
Color: n/a
Brand: Hayward
ASIN: B002EL40RM
UPC: 605380991902
Part No: T-CELL-15
Hayward Poolvergnuegen 896584000-020 The Pool Cleaner Automatic Suction Pool Vacuum, 4-Wheel,
Hayward Swimming Pool
SELF-ADJUSTING TURBINE VANES: All the POOLCLEANER™ cleaners have the patented self-adjusting turbines, which maximizes the power from the water flow. This turbine is similar to a paddle wheel with blades that are adjustable. This feature allows the POOLCLEANER™ to still move at low suction and low pressure. In addition, the folding vanes of the turbine allow for the easy passage of larger debris through the cleaner. STEERING SYSTEM: The 2x Suction POOLCLEANER™ has an internal programmed steering system that causes the left wheel to periodically reverse, allowing the POOLCLEANER™ to turn and then move in another direction. For the 2x Suction POOLCLEANER™, there are five different programmed turns ranging from 90 to 450 degrees. This feature allows the POOLCLEANER™ to cover not only the deep end, but also the shallow end. The POOLCLEANER™ has no problem with uneven surfaces or strange shapes. It won't stick in a corner or get hung up by a main drain. ROBUST TIRE TREADS: One look and you will see that the patented tire treads give the POOLCLEANER™ better climbing ability and ostacle maneuverability. The tires come with tread wear markers that show you when to replace your tires. The front tires of the POOLCLEANER™ have humps (raised treads) that allow the POOLCLEAN...
Color: White
Brand: Hayward
ASIN: B004KSRJXY
UPC: 717406524633
Part No: 896584000020
Hayward 2025ADC PoolVac XL Suction Pool Vacuum (Automatic Pool
Hayward Swimming Pool
Pool Vac XL exclusive AquaPilot programmed steering moves the cleaner silently in a predetermined series of turns for more thorough cleaning. This automatic suction pool cleaner is powered by the existing filtration system where all debris are captured. In addition, pool owners don't have the expense of an energy-consuming booster pump. For the ultimate in easy, trouble-free operation, leave your pool cleaning to the most sophisticated automatic suction pool cleaner available, Hayward's Pool Vac XL. Engineered for performance • Over 30 years unmatched proven and reliable suction cleaner performance • Unique turbine-drive system for smooth, silent operation Programmed cleaning • Exclusive AquaPilot preprogrammed steering pattern offering the best in intelligent, complete pool coverage, covering pool floor, and coves. • Guides the hose as programmed steering maneuvers the cleaner around the pool, eliminating hose tangles Easy debris pickup • Enhanced vacuum wings' and skirt designed for efficient debris pickup and constant suction power Silent Operation • No pulsating hoses or noisy parts, for a peaceful pool environment Easy to use • Connects in less than 10 minutes to skimmer or suction port, no tools required • Powered by existing filtration system, does not ...
Brand: Hayward
ASIN: B003LTVVD2
UPC: 610377124201
Part No: 2025ADC
Hayward C1200 SwimClear Plus Cartridge Pool Filter, 120 Square
Hayward Swimming Pool
The Hayward Star Clear filters water like there's no tomorrow! Convenient reusable polyester pool filter cartridge provides up to 120 sq. ft. of heavy duty dirt-holding capacity for extra-long filtration cycles. Simply remove the filter cartridge and rinse with a garden hose when it becomes dirty. Durable filter tank is constructed of Perma-Glas XL, a glass reinforced copolymer, for the ultimate in strength, durability and long life. Includes pressure indicator gauge, manual air relief valve and convenient single lock knob to secure the filter tank. Max pool size: 57,600 gallons.
Brand: Hayward
ASIN: B000P58124
UPC: 610377205832
Part No: C1200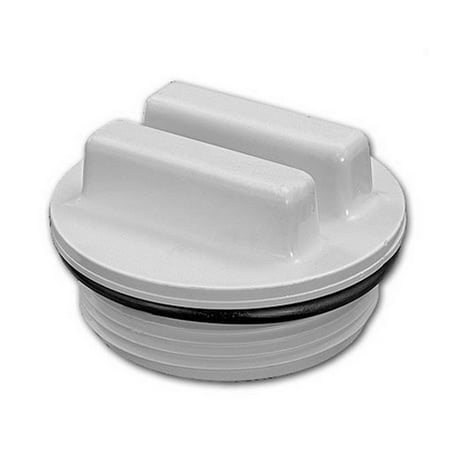 Hayward SP1022C Swimming Pool Spa Filter 1.5" Threaded Drain Pipe Plug
Hayward Swimming Pool
Model: ZHAY6234
Color: As ShownOther
Rating: 4.0
Price: 5 2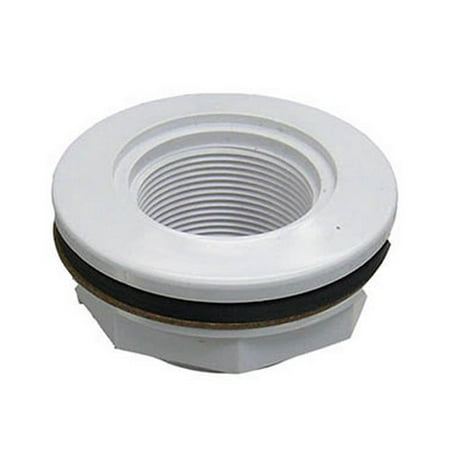 Hayward SP1023 Swimming Pool 1.5" Female Thread FPT x Slip Inlet Fitting
Hayward Swimming Pool
Model: SP1023
Color: As ShownOther
Size: 1.655 x 2.198 x 1.845 in.
Price: 10 17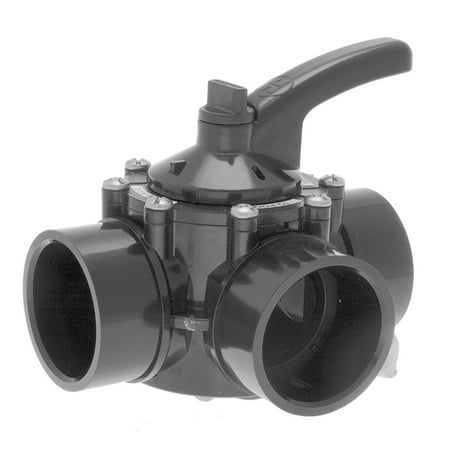 Hayward PSV3S2 PSV Swimming Pool 3-Way 2 x 2.5 Inch CPVC Water Diverter
Hayward Swimming Pool
Model: PSV3S2
Color: Black
Price: 32 59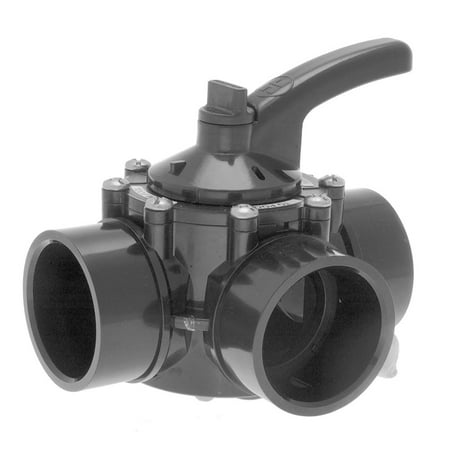 Hayward PSV3S PSV Series Swimming Pool 3-Way 1.5" x 2" CPVC Water Diverter
Hayward Swimming Pool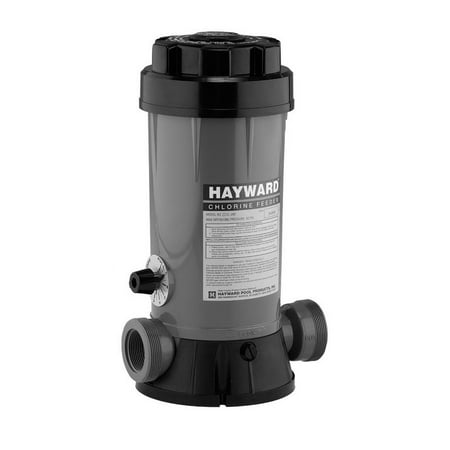 Hayward CL200 In-Line Swimming Pool Automatic Chlorine Chemical Tablet
Hayward Swimming Pool
Model: CL200
Color: Black
Size: 17.081 x 8.958 x 8.586 in.
Rating: 4.833
Price: 79 81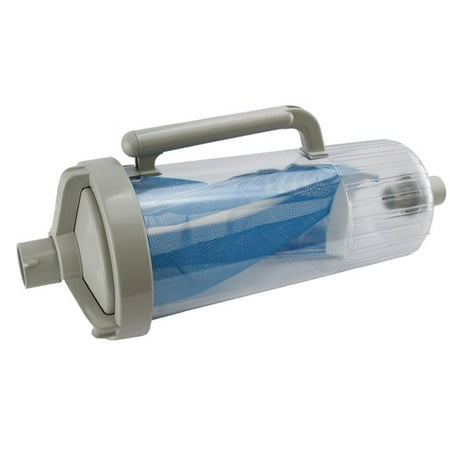 Hayward Extra Large Leaf Debris Catcher Trap Canister for Swimming Pool
Hayward Swimming Pool
Model: W530
Color: Multicolor
Size: 1.5 in
Rating: 5.0
Price: 71 149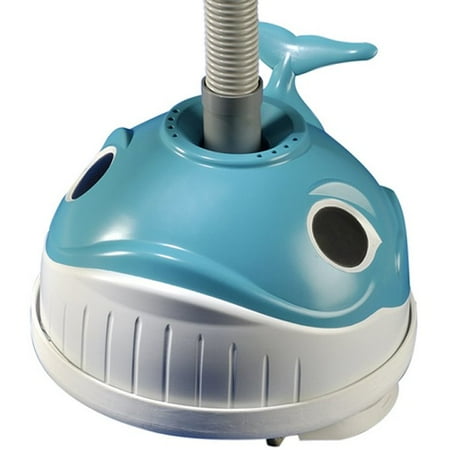 Hayward 900 Automatic Wanda The Whale Above Ground Swimming Pool Cleaner
Hayward Swimming Pool
Model: 8-E1105
Color: Multicolor
Size: 34.25 x 14 x 13 in.
Rating: 3.222
Price: 149 142
Hayward Swimming Pool Video Results
How To Use Different Pool Filter Valve Settings
Hayward Swimming Pool
There are many different valve settings on a pool filter. Filter, backwash,rinse,winter, recirculate settings all perform different functions when used to maintain your swimming pool. -~-~~-~~~-~~-~- Please watch: "Super Clean Free Tee Giveaway - Home Owner Repair " https://www.youtube.com/watc...
Likes: 874
View count: 288233
Dislikes: 126
Comments:
Learn About Pool Filters | Hayward Pool Filters
Hayward Swimming Pool
Product Manager, Scott Petty talks about Hayward Pool Products SwimClear Cartridge Filters. » A larger filter will extend the time between cleaning or replacing filter elements » The convenience of not having to backwash the filter » Hayward makers the largest residential cartridge filter in the...
Likes: 43
View count: 31047
Dislikes: 12
Comments:
Hayward ColorLogic LED In-Ground Swimming Pool Kit Light from Pool Warehouse
Hayward Swimming Pool
To Shop Hayward Color LED Lights Click Here: http://bit.ly/pool-light
Likes: 295
View count: 264329
Dislikes: 37
Comments:
Globeiz.com is a participant in the Amazon Services LLC Associates Program, an affiliate advertising program designed to provide a means for sites to earn advertising fees by advertising and linking to Amazon.com. Amazon and the Amazon logo are trademarks of Amazon.com, Inc. or one of its affiliates