P7000 Pond Fish Feeder
Koi Feeder
The Fish Mate P7000 Feeder is suited to large ponds for use with pellet or 'stick' food. The feeder features an easy to use LCD control, variable feed sizes are despensed three times a day. Alternatively, the feeder may be used manually to feed on demand or in 'frequent feed' mode, dispensing portion sizes of 3tsp (15g) in equal timed segments. Other features include a snap lock lid and easy to clean, dishwasher-proof components. Dry food capacity: 6.5lbs (3Kg) 4 C Batteries not included
Brand: Fish Mate
ASIN: B004E6DTRW
UPC: 035368003486
Part No: 035368003486
Zacro Automatic Fish Feeder - Rechargeable Timer Fish Feeder with USB Charger Cable, Fish Food Dispenser for Aquarium or Fish
Koi Feeder
Zacro automatic fish feeder can help you to take care of your fishes and you never be worry about forgetting to feed your fish. After setting the desired amount to feed, the feeder will reliably dispense the accurate portions, which can also prevent over-feeding.Setting: ● Switch on or off: press the power button for 1 seconds. ● Setting of clock: 1. Press "set" button for 1 seconds, at which the hour number will flash, and press "+" or "-" button to adjust the hour. 2. Press the "set" button again, and the minute number starts flashing and press "+" or "-" button to adjust the minute. 3.When the time setting is completed, please press the "manual" key to save the current setting and exit. ● Setting of feeding frequency: If you need to make the following Settings, please press the "set" key again, press "set" when the hour number flashes with the first box, press "+" or press "-" to adjust the hour.When you need feeding, then press the "setting" button. The minute number flashes with the first box, then click the "+" button or "-" button to adjust the minute you need feeding. The minute number flashes with the first box, then click the "+" button or "-" button to adjust the number of turns you wanted. 1 is 1 cycle, 2 is 2 cycles, 3 is 3 cycles. There are no numbers in ...
Color: green
Brand: Zacro
ASIN: B07M854WTQ
Part No: ZFF1-AUX-US-1
Fish Mate P21 Automatic Pond Fish
Koi Feeder
Increasingly popular, automatic fish feeders are no longer used solely for holidays and are recommended for permanent aquarium and pond use. For smaller ponds and large aquariums, the Fish Mate P21 Automatic Feeder will gradually dispense one portion of food per day over a period of several hours, for up to 21 days, keeping the fish active and reducing the risk of overfeeding. The fully weatherproofed P21 may be pole-mounted at the water's edge or suspended over the water. Feed quantities and timings can be easily set up and adjusted within minutes. For larger ponds we recommend the Fish Mate P7000 Automatic Pond Fish Feeder and for smaller aquariums we recommend the Fish Mate F14 Aquarium Feeder. All Fish Mate products have a 3 year manufacturers guarantee.
Color: Basic
Brand: Fish Mate
ASIN: B00027ZTB6
UPC: 611102261789
Part No: ANI211
udgtee LCD Digital 4.25L Auto Pond Fish Feeder with Programmable Automatic Dispenser Food Timer Large
Koi Feeder
Description:Up to 4 user-programmable feeding dailyAdjustable portion sizes1 to 99 day programmable feeding schedule4.25L food hopperFeatures:1. 18cups (4.25L) food hopper2. 12 or 24 hour clock display3. Programmable feeding from 1-4 times daily4. Dispenses fish-pond food automatically5. Can be set to feed fish from 1 up 99 days6. Free-standing or base mountable7. LCD screen with easy operation, low battery indicated8. Four "C" size batteries required (not included)9. Detachable feeder parts for easy cleaningColor:GreenMaterial:ABSCertificate:CE/RoHSItem Weight:1250g/1.25KGS/2.75pounds/44ounce approx.Item Dimensions:33*22.5*27.5CM/12.99"x8.85"x10.82"/1.05x0.72x0.88feet approx.Gift box size:24.5*24.5*30CM/9.64"x9.64"x11.81"/0.78x0.78x0.96feet approx.Package included:1* Automatic Pond Fish FeederNotice:Never get this part wet and do Not wash with running water.Do Not put these part in the dishwasher or they will be permanently damaged!!!Warm tips: pet shown is for illustration purposes only and is not included. It is manual measurement, there may be 2-3cm difference,product will be subject to the actual size according to our listing. And item color displayed in photos may be showing slightly different on your computer monitor since monitors are not calibrated same. hope underst...
Color: Green
Brand: udgtee
ASIN: B0744BW8KS
UPC: 606412868728
Moultrie 6.5-Gallon
Koi Feeder
The simplicity of use that comes with a hanging 6.5-Gallon feeder and the advanced features of our directional feeder combine for unmatched versatility and value. The new heir to our popular 6.5-Gallon feed Caster and Econo plus feeders, the directional feeder offers game feeder capabilities well beyond its modest price. A new spinner plate with agitator and exclusive anti-clog technology bring a new level of reliability to multiple feed types. Feeder casts in one direction. Schedule up to six daily feed times with Programmable timer. Operates on one 6-volt battery, not included.
Color: Multi
Brand: Moultrie
ASIN: B079JHQG3W
UPC: 053695132822
Part No: MFG-13282
Super Feeder Automatic Koi Pond KSF-2, Outdoor Power Supply, Timer,
Koi Feeder
Mount this Koi feeder to a piece of 2x4 hung in the air using a metal pole or wood post or a vertical 2x4 in a bucket filled with concrete and placed in the water (those items not supplied and only example). The L shaped metal bracket can also be attached to a pipe. This feeder can be electronically adjusted to feed fish sticks/pellets from a very small portion to a cup or more with multiple cycles. This 1 3/4 Quart size Super Feeder Combo Deal includes: Outdoor power supply kit and weatherproof 120V outdoor approved ACAT-32 daily Analog (mechanical) timer to give your fish up to 24 meals per day, all days of the week/year. This KSF-2 Super Feeder come with two tough polycarbonate clear extensions for total capacity of about 1.5 lb. of dry fish food, a polycarbonate protective weatherproofing chute cover over the chute opening and all mounting hardware including a black powder-coated metal "L" shaped mounting bracket and two metal straps. Included with the outdoor power supply kit: One 6' short cord with a special screw-type sealed connector at one end to fit the power supply's output and a jack plug at the other end to fit the Super Feeder's side input jack (handy for calibrating feeder portion indoors before outdoor mounting). One long 30' long wire is also included to reach th...
Brand: Super Feeder
ASIN: B078G5KN4K
UPC: 853543001764
Epic Pond Automatic Koi Fish Feeder for Ponds -
Koi Feeder
This is automatic koi feeder, it can hold up to 5L of koi food. Fully programmable for feeding time, feed up to 4 times per day The amount of food dispense is fix, this cannot be change. This unit must be hung above the koi pond. Food will drop down from the bottom of the unit.
ASIN: B01CM85M3W
UPC: 736902383001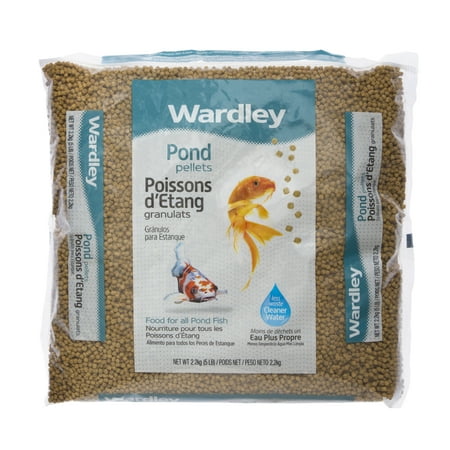 Wardley Pond Pellets Koi & Pond Fish Food, 5
Koi Feeder
Model: 671
Color: Multicolor
Size: 5 lbs
Rating: 4.718
Price: 9 12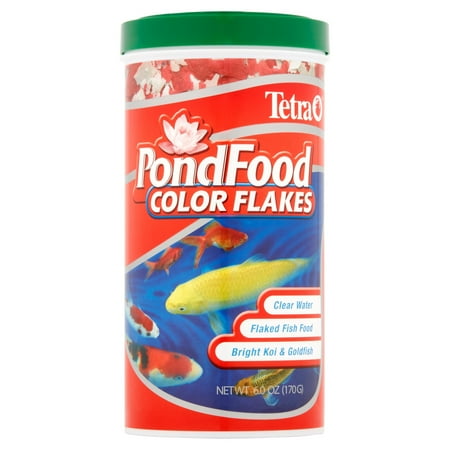 Tetra TetraPond Color Enhancing Diet Pond Koi & Goldfish Fish Food, 6
Koi Feeder
Model: 0004679877021
Color: Multicolor
Size: 6 fl oz6 oz
Rating: 4.714
Price: 4 26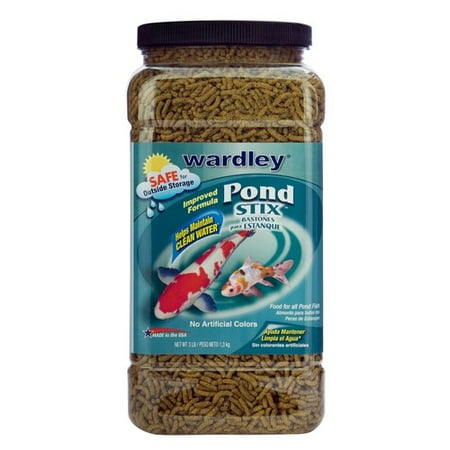 Wardley Pond Stix Koi and Pond Fish Food, 3
Koi Feeder
Model: 13700
Rating: 3.857
Price: 12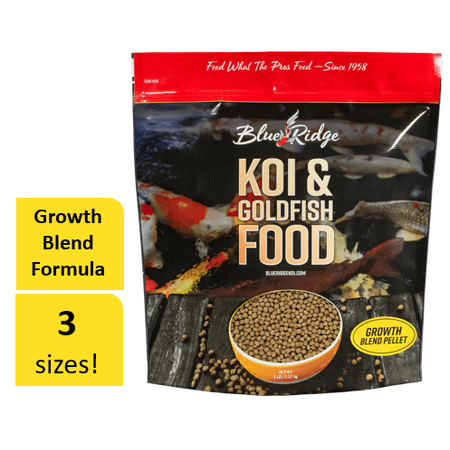 Blue Ridge Growth Formula Koi & Goldfish Food, Blend Fish Food Pellets, 5
Koi Feeder
Size: 5 lbs
Rating: 4.0
Price: 16 21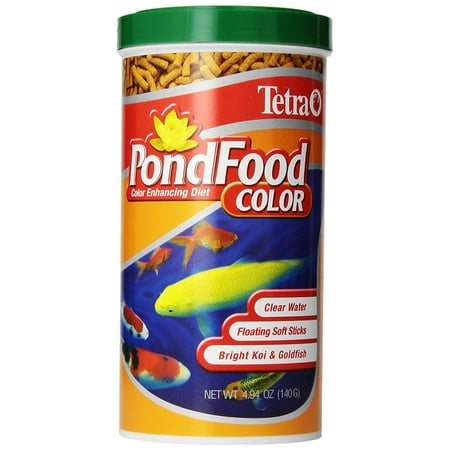 Tetra TetraPond Color Enhancing Diet Pond Koi & Goldfish Fish Food,
Koi Feeder
Model: 16451
Color: Multicolor
Size: 4.94 fl oz4.94 oz
Rating: 4.808
Price: 1 15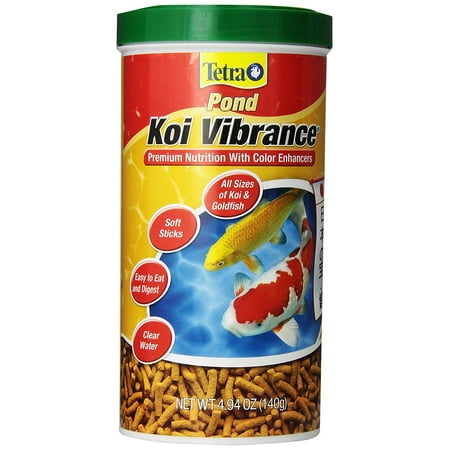 TetraPond Koi Vibrance 4.94 Ounces, Soft Sticks, Floating Pond
Koi Feeder
Model: 16359
Color: Multicolor
Rating: 5.0
Price: 3 25
Koi Feeder Video Results
Koi pond automatic fish feeder
Koi Feeder
Cheap £40 fish feeder prob made in china but have to say it does the job!!. Had this running for 4 months now and handles a good thunderstorm no probs!!. Has a cut out on it in case it gets jammed up but only time ive had this is garden snails getting into the food oulet which causes it to displa...
Likes: 21
View count: 7571
Dislikes: 1
Comments:
Aufbau Futterautomat AquaForte Super-Fish Feeder
Koi Feeder
Koi, PP35, CL65, Koi,, Futterautomat, Futter.
Likes: 48
View count: 3573
Dislikes: 1
Comments:
How to Build a Pond Fish Feeder
Koi Feeder
I've been feeding the fish by hand for a few years now. It's not been consistent and I often forget. Also, I have to call on someone when we go out of town for more than a few days. So, I decided that it's time to put up a feeder since we're going on vacation for a month soon. This is what I ...
Likes: 105
View count: 18194
Dislikes: 8
Comments:
Globeiz.com is a participant in the Amazon Services LLC Associates Program, an affiliate advertising program designed to provide a means for sites to earn advertising fees by advertising and linking to Amazon.com. Amazon and the Amazon logo are trademarks of Amazon.com, Inc. or one of its affiliates