Alpha Medical Pain Relieving Back Brace, Lumbo-Sacral Orthosis Corset, Spinal Decompression, LSO, L0631 / L0648, Universal Back
Lumbosacral Orthosis
The Alpha Medical Pain Relieving back brace is made with materials that keep your comfort in mind. The unique design delivers compression and support levels that can be modified on the go with a simple pull or retraction of the easy-to-grip thumb loop. The size of the brace is changed by simply adjusting the Velcro on the inside of the brace on either side of the back panel. If you are suffering from back pain or the fear of a reoccurring injury has you living life on the sidelines you owe it to yourself and those around you to give the Alpha Medical pain relieving back brace a try. We can help! Fitting Instructions:-Unfasten the Velcro closures and side pulls to open the brace.-Adjust Velcro closures on each side of the back panel to achieve proper size and fit. (After adjustment the overall length of the brace should be 4-6 inches greater than your girth measurement)-Wrap the orthosis around the body and center the posterior panel on your spine.-Pull the left side around to the front and hold in position.-Pull the right side around to the front and secure with Velcro closure.-Adjust side pulls for appropriate compression.How to adjust the size:To adjust the size, open the LSO back brace and lay is flat with the outside facing down. In the middle of the back brace, on either sid...
Brand: ALPHA MEDICAL
ASIN: B079Z9Z4FK
UPC: 099396183947
Part No: 4540
BraceAlign VertebrAlign LSO Medical Back Brace L0648
Lumbosacral Orthosis
VertebrAlign LS0000148 Universal sizing system that fits nearly all patients in just 2 sizes; dramatically reducing the hassle of sized braces. Our easy-to-use pulley system and pull tabs make it easy to achieve optimal compression for effective pain relief, even for patients suffering from arthritis. The VertebrAlign's breathable fabric promotes air flow and helps keep patients cool and dry over long periods of wear. The LS0000148 features a 15" posterior panel and lateral supports, giving patients support for moderate to severe injuries. VertebrAlign LS0000148 Lumbar Brace Highlights: Universal fit: Inventory cost reduction; right sizes on-hand; weight loss or gain (can be fold in or out, or cut with scissor). Easy to use: Simple adjustment by simply fold the size according to size on the inside of the belt, and easy alignment; Effortless control of support and comfort; easy to pull drawstring with hole in the middle, allow for optimal compression. Tailor anterior and posterior panels to each patient's anatomy and conform to each patient for custom fit. Metal-Free construction for medical imaging friendly. Breathable fabric and ventilated support panels combine to keep VertebrAlign back brace cool and comfortable to wear for extended periods of time. VertebrAlign LSO Sizin...
Brand: BraceAlign
ASIN: B073RSW6NF
UPC: 720260151426
Part No: LS0000148
OTC Lumbosacral Orthosis Support Heavy Duty Back Brace Trutek, Black,
Lumbosacral Orthosis
OTC brand (model 2894) TruTEK lumbosacral orthosis heavy duty back support. Made from high quality nylon and cotton blend materials, TruTEK effectively stabilizes the ligaments, tendons and muscles of the lower back, offering relief from pain and discomfort. Rigid anterior and posterior panels provide additional support to the abdomen and relieve pressure over the entire lower back to the level of the T-9 vertebra. Varying degrees of additional support can be obtained by adjusting the bilateral support pull. Provides firm support and stabilization for muscles and ligaments; extends from lower sacrum to T-9 vertebra. Dual panel support belt with elastic side panels molds around body contours for a comfortable, custom fit; and is adjustable for varying degrees of support. Rigid anterior and posterior inserts are adjustable and remoldable for optimum support. Bilateral side pulls with contact closure fastening exert evenly applied intra-abdominal pressure. Tapered in front for optimum wearing comfort. Easy contact closure fastening and adjustment.
Color: Black
Brand: OTC
ASIN: B01HN2JZPS
UPC: 048503289478
Part No: 2894-2L
ITA-MED Back Support Lumbosacral Orthosis (Chair Back) Post-Op Belt,
Lumbosacral Orthosis
The Lumbo-Sacral Orthosis support is an excellent bracing option for conservative back care. It has a lightweight frame, removable plush soft foam liner, apron front with two vertical stays, three pairs of plastic attachment loops and six adjustable pulls for better fitting. Recommendations: to assist in reduction of lordosis through general abdominal compression while providing back stability; to help recover after serious back injuries. Our Orthosis is offered in S, M, L and XL sizes. Available in grey and black colors. To determine size please measure circumference midway between waist and hips.
Brand: ITA-MED
ASIN: B000WFRH90
UPC: 656175004871
Part No: I LSO-981 S
Bariatric Lumbar Support Lumbosacral Corset Orthosis Back Brace
Lumbosacral Orthosis
Lumbosacral Corset Orthosis Fractures of lumbar vertebrae, subsequently, happen in the setting of either serious injury or pathologic debilitating of the bone. Lumbar fractures are widely prevalent but the treatment choices for lumbar cracks that were very constrained, with propping and rest endorsed regularly. While numerous patients enhanced with this regimen, some didn't and were left with incessant, impairing torment. Our exclusive Lumbosacral Corset Orthosis is perfect for lower back pain, post-operative care, and facet syndrome and muscle spasms. Specially manufactured and fabricated Lumbosacral Corset Orthosis has some special features. The fabric used is breathable and hypo allergic. The Lumbosacral Corset Orthosis is latex free provided with elastic anterior panels with hook and loop closure. It is also provided with four removable pre-contoured rigid steel posterior stays with two reinforced circumferential straps along with velcro type hook and loop. Lumbosacral Corset Orthosis has certain contraindications such as do not wear if there are known circulatory problems or susceptible to dermatitis. Secure the velcro closure on the body, adjust buckles and make sure all the straps are pulled straight and achieve desired level of compression. Product Care Instructions: The ...
Brand: Freeman Manufacturing Co.
ASIN: B075DBLKLJ
UPC: 712632072835
Part No: LC10
Aspen Lumbar Support Back Brace, Low Profile Aspen Lumbar Support Back Brace Women Yet Durable Aspen Lumbar Support Back Brace for Men, Back Brace for Back Pain, Injury Recovery or
Lumbosacral Orthosis
The Aspen Lumbar Support lower back brace features an innovative design to provide the best lower back support. Aspen's back brace for men and women is the only back support brace utilizes their patented tightening which features dual pull tabs that make it easy to get an effective level of compression and target the muscles where support is most needed. Research has shown that Aspen's inelastic back braces have been shown to be significantly more effective at improving trunk stability than elastic back braces for lower back pain women or men. Made from premium quality materials this medical grade back support belt is durable and washable and breathable so it's comfortable and it's built to last whether the lumbar support belt is used at home or work. The back brace for women and back belt support for men is available in sizes X-Small to XX-Large and in Black.
Color: Black
Brand: Aspen Medical Products
ASIN: B01N8W669B
UPC: 818249012773
Part No: 580104
New Options Sports Lumbosacral Corset Orthosis | Made in USA
Lumbosacral Orthosis
Indications: Lower back pain Post-operative care Muscle Spasms Facet Syndrome Features and Benefits: Breathable, hypo-allergenic KoolFlex posterior panels Latex-Free, Elastic anterior panels with hook and loop closures Four removable pre-contoured rigid steel posterior stays Two reinforced circumferential straps with heavy duty reinforced loops Posterior height of 10" Additional Cost for XXXX-Large Size Sizing Guide: Measure around waist- XSmall 25"-32", Small 28"-35", Medium 32"-41", Large 34"-44", XLarge 40"-48", XXLarge 42"-54", XXXLarge 44"-59"
Brand: New Options Sports
ASIN: B0758NFRCH
UPC: 700736498064
Part No: LC10-L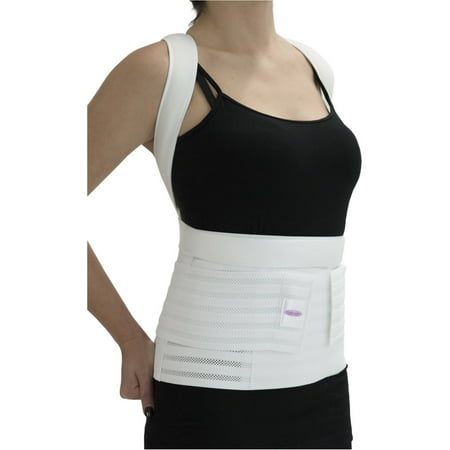 GABRIALLA Women's Posture Corrector (Thoracic Lumbosacral Orthosis):
Lumbosacral Orthosis
Model: GTLSO-250(W)S
Color: White
Size: S
Rating: 3.714
Price: 69 73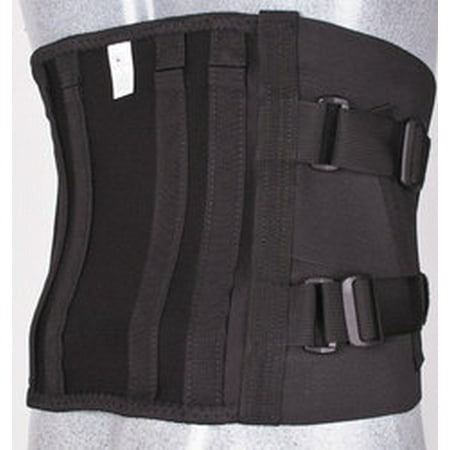 New Options Sports Lumbosacral Corset Orthosis | Made in
Lumbosacral Orthosis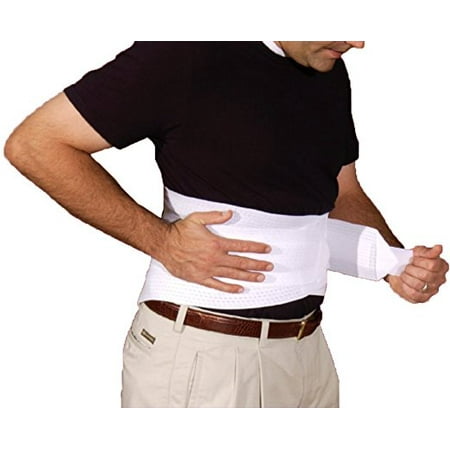 Back Brace With Ventilated Elastic / Lumbosacral Support / Abdomen Support - Cool Elastic Material (Large
Lumbosacral Orthosis
Color: White
Size: L
Rating: 3.333
Price: 19 29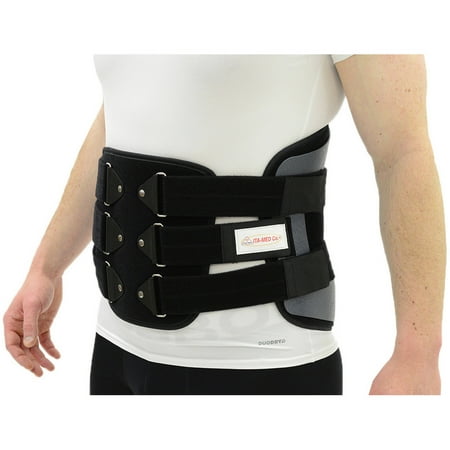 ITA-MED Back Support Lumbo-Sacral Orthosis (Chair Back):
Lumbosacral Orthosis
Model: ILSO-981S
Color: Grey/BlackBlack
Size: S
Price: 69 145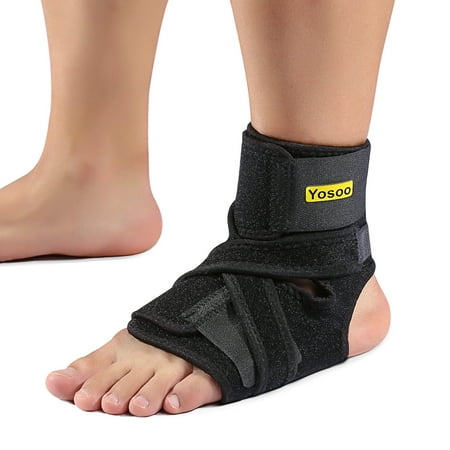 Anauto Foot Drop Orthosis Corrector Brace Ankle Support Plantar Fasciitis Ankle
Lumbosacral Orthosis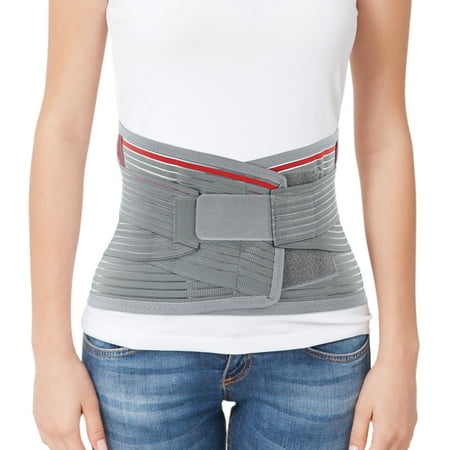 ORTONYX Lumbar Support Belt Lumbosacral Back
Lumbosacral Orthosis
Model: ACKB724_S-M
Color: GrayGray/Red
Size: 26XS-S (Waist 26"-32.2")
Price: 29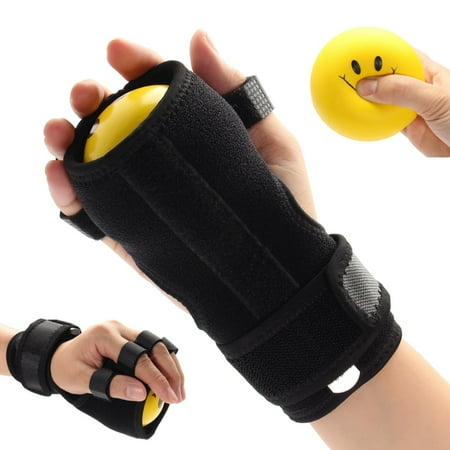 Wedlies Finger Splint,Anti-Spasticity Ball Splint Hand Functional Impairment Finger Wrist Orthosis S
Lumbosacral Orthosis
Lumbosacral Orthosis Video Results
Core Fusion Lumbosacral Orthosis
Lumbosacral Orthosis
Buy Now: http://www.healthproductsforyou.com/p-22304-core-fusion-lumbosacral-orthosis.html Core Fusion Lumbosacral Orthosis provides anterior,posterior and lateral support to the lumbosacral region of the spine by utilizing two Continuously Responsive Equalizing Support Technology System (C.R.E.S...
Likes: 2
View count: 443
Dislikes: 0
Comments:
Core Wraptor Lumbosacral Orthosis
Lumbosacral Orthosis
Buy Now: http://www.healthproductsforyou.com/p-22300-core-wraptor-lumbosacral-orthosis.html Core Wraptor Lumbosacral Orthosis provides anterior and posterior support to spine from the sacrococcygeal junction to the T-9 vertebra with the Continuously Responsive Equalizing Support Technology System...
Likes: 4
View count: 209
Dislikes: 0
Comments:
Core Multi Brace 627 Lumbosacral Orthosis
Lumbosacral Orthosis
Shop Now: https://www.healthproductsforyou.com/p-core-multi-brace-627-lumbosacral-orthosis.html Core Multi Brace 627 Lumbosacral Orthosis provides support needed for patients suffering from acute and chronic low back pain. It is ideal for patients recovering from back surgery, strain or disc pain...
Likes: 0
View count: 21
Dislikes: 0
Comments:
Globeiz.com is a participant in the Amazon Services LLC Associates Program, an affiliate advertising program designed to provide a means for sites to earn advertising fees by advertising and linking to Amazon.com. Amazon and the Amazon logo are trademarks of Amazon.com, Inc. or one of its affiliates