Power Bank 24000mAh Portable Charger Battery Pack 4 Output Ports Huge Capacity Backup Battery Compatible Android Phone and Other Smart
Mobile Power Supply
24000mAh Power Bank Kenruipu Portable Charger Battery Pack With 4 Outputs and 2 Inputs Flashlight included Capacity and ParameterCapacity: 24000mAh/88.8WhInput: DC 5V 2.1A (Max) Output: DC 5V 4.2A (Total Max) 24000mAh power bank charges phone at least 4 and half times. Never forget to take it with you on your trip, it could be lifesaver. Product Features:☆2 Inputs : Micro-USB Input Port and Lightning Input Port,two available options for you to choose.☆4 Outputs : Charging 4 Devices at the same time. A MUST BUY product for any outdoor activities with others.☆Fashionable Smart Display :Catch the information you may need easily through the LCD which shows the remaining power and Input/Output voltage.☆LED Light: Double Pressing power button will turn it on and off. Maybe not so neccessary but still helpful sometimes exceeding your expectations. Weight and Size :Item Weight: 0.96 LBLength * Width * Height : 6.5*3.1*0.79 IN Package including:1 x Power Bank1 x User Manual1 x Micro USB cable1 x After-sales Card Kind note:No matter what inquiry you may have, please contact us first so that we can help you to solve your issue at once.We will reply every message from customer in 24 hours!
Color: BLACK-RED
Brand: Kenruipu
ASIN: B07GJT61J4
UPC: 712424992037
Part No: 5823844280
PEAK Mobile Power Outlet, 400
Mobile Power Supply
The PEAK 400 Watt Mobile Power Outlet gives you maximum power with minimum effort from the user, the power of 400 watts helps you power-up your electronic devices and small appliances while on-the-go. The Mobile Power Outlet converts your vehicle's 12V power source into standard household power and a USB port by connecting directly to your vehicle's battery with the included mounting brackets for quick, easy installation. The PEAK Mobile Power Outlet is ETL certified meaning that it is 100% safe and guaranteed to not damage your automobile or any of the devices that it is powering. For added safety, its automatic shutdown and alarm ensure protection against overload, over temperature, and informs the user of the battery status. The Mobile Power Outlet also comes with heavy-duty connecting cables to the battery and a convenient remote on/off switch with an extended 10 ft. cable. To experience the power outlets maximum capabilities, it is suggested that you connect it directly to the vehicle's battery with the supplied clamp cord.
Color: Black
Brand: PEAK
ASIN: B00AYNBVCY
UPC: 074804044478
Part No: PKC0M04
Powkey 200Watt Portable Power Bank with AC Outlet for Camping 42000mAh Power Supply for CPAP ,2 AC Ports, 4 USB Ports, 2 DC
Mobile Power Supply
Powerful and convenient power bank! Portable AC power supply meets all your daily charge requirements.42000Mah's large capacity can give you USB device, tablets, Laptops, smartphones, and home appliances charging. Match 4 USB ports and dual outputs 120V AC outputs. On outdoors can provide enough power for your LED lights, fans, audio equipment and other devices. Easy to carry, Use A wide range and surge protection! It weighs only 3.3lbs. Compatible solar panel- under 100W 1520V with MC4 connector charge the battery bank. You can take it wherever you go and never run out of power. Ideal for travel, home or office use. In Hurricanes, fires and other natural disasters, it is A very good home emergency power supply. Rely on 4 fully visible LED indicators to monitor the remaining battery. The built-in fan will out automatically to cool down the battery during charging to prevent this from happening and prolong the overall lifespan of the power bank. Specification> battery capacity: 42000mAh Input: DC 15V/2a> USB output: usb1+usb2 5V/3.1A(max), usb3+usb4 5V/3.1A(max) AC output: AC 110V 60Hz 200w(max) DC output: DC 12V/10A(Max) dimension: 7.87x1. 8x5. 7in> net Weight: approx. 3.3lbs Recharging time: 67 hours DC 15V) circle life:>500 times working temp:-20-60℃ packing: *1 x Powley pow-...
Color: Black
Brand: powkey
ASIN: B0713XJBG2
UPC: 756244639048
Part No: 4328422536
Poweradd ChargerCenter, Compact 185Wh/50000mAh Portable Generator, Power Source (DC 5V/12V/19V) with AC Power Inverter (115V/100W) for Smartphone, iPad, Tablet, Laptop, Fan, Mini Fridge and
Mobile Power Supply
Brand: POWERADD
ASIN: B06ZYKQT98
Part No: MP-UPS002
Quslly 20000 mAh Portable Power Bank with 2 USB ports Mobile charger External battery backup Large capacity power supply for iPhoneX 8 7 6s 6 Plus 5s 5 Samsung mobile
Mobile Power Supply
Less is MORE Less is MORE! This is Quslly slogan. However, it is also our spirit of design! Less is simple, we don't like things are complicated, because we are always pursuing natural pure! More is harvest, we focus simplicity on our design, never give up..... so we earn our world! We know what we want, We know what you need ! This is Quslly! Quslly20000mah portable charger Product Description: Phone Saver Necessity Quslly Power Bank comes with the EXCELLENT PACKAGING and HIFI BATTERY QUALITY which is very suitable for your phone juicing! Fast Charging Automatically identify the type of device and deliver the suitable electric current for your device like the original power adapter by Smart Technology.Build with 2-Port USB Port, the power bank can charge 2 devices simultaneously. Multi-Protect Safety System This power bank adopts the most Saftety Investigation System including the surge protection, short circuit protection and more advanced safety features keep you and your devices safer. LED Indicator Screen Equipped with LED Indicator Screen, that displaying the proportion of the remaining power and the status of charging and being-charged Compatible Devices iPhone 7/7plus/6/ 6s plus/ 5/ 5s/ 4/ 4s, Samsung Galaxy s7/ s6/edge/ note5/note4/ note edge, LG V10/ G4/ G Flex2, Mot...
Color: Blue
Brand: Quslly
ASIN: B0792QPBZK
UPC: 689771781976
Part No: NA
EC Technology Portable Charger Power Bank 22400mAh Ultra High Capacity External Battery pack 3 USB Output Port phone charger for iPhone, iPad, Samsung, Nexus & More, Black&
Mobile Power Supply
Quick Charging Time Designed with 3.4A output current, providing the fastest charging speed to your smartphones. Unique 2A input makes the portable charger recharge two times faster than 1A input and it only takes few hours for charging full 22400mAh capacity when run out throughly.Advanced Three AUTO-IC With the latest technology AUTO-IC and three ports added recognize your devices intelligently and charging perfectly by the fatest speed when being connected.22400mAh High Capacity Battery The upgraded version 2nd generation external battery, has more powerful battery life, especially ideal for on business, travelling or other outdoor activities, no worry about running out of the power in no time. The portable size also makes it easily take on a plane or train. Multi-USB Ports With 3 USB ports, there is no limitation to charge multiple devices. Not only ipad, Samsung phone or iPhone are allowed to charge at one time. The charging speed is fast as well. These 3 USB ports are also suitable for almost any smart device. Multi-Protection System Equipped with over-charged, over-discharged, over-voltage, over-current and short-circuit protection. The textured high-grade flame-retardant plastic shell protects your devices from damage. Premium Quality Li-ion Cells Built-in Grade A Li-Ion ...
Color: Black&Red
Brand: EC Technology
ASIN: B00FDK2G2C
UPC: 737212783765
Part No: M-B30-JW22400BR-1
Audiotek - Output 16A Amp Mobile 13.8 Volt DC Power Supply
Mobile Power Supply
Ideal for Home, Office, Installers :: Perfect for any 12 Volt Equipment :: Screw Terminal Connectors :: Short Circuit Fuse Protection & Heavy duty work!
Color: black
ASIN: B00DERMBFS
UPC: 700987500639
Part No: AT-PS16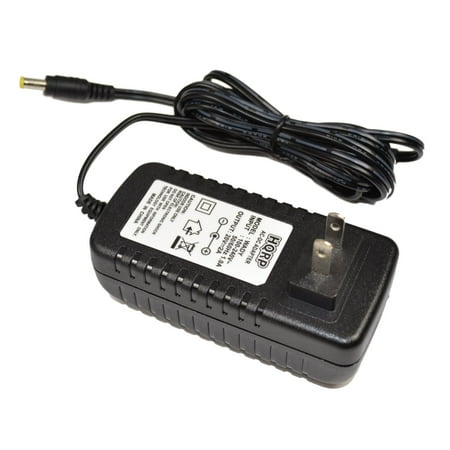 HQRP 20V AC Adapter for SoundLink I II III Wireless Mobile Bluetooth Speaker, Sound-Link 1 2 3, 343641-1310 17817548656 404600 Power Supply Cord Sound Link 414255 + HQRP Euro Plug
Mobile Power Supply
Rating: 5.0
Price: 10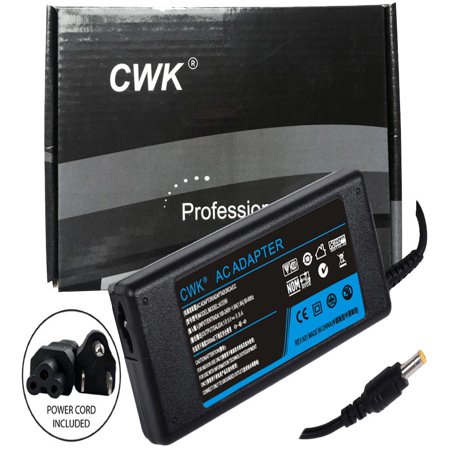 CWK® Laptop Charger AC Adpater Power Supply Cord Plug for HP Officejet H470 Mobile Printer HP Pavilion 27xi 23xi 25xi 25bw C4D27AA
Mobile Power Supply
Rating: 1.0
Price: 17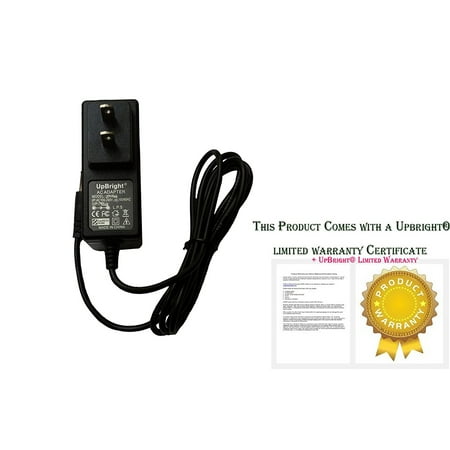 UPBRIGHT NEW AC / DC Adapter For Uniden BC355N Mobile Radio Scanner Power Supply Cord Cable PS Wall Home Charger Input: 100 - 240 VAC 50/60Hz Worldwide Voltage Use Mains
Mobile Power Supply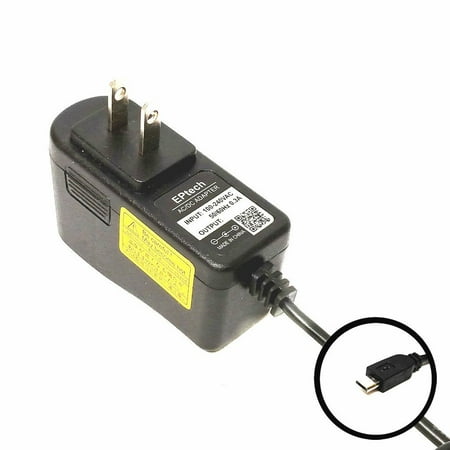 (6.5Ft Extra Long) AC Power Supply Adapter Charger For Netgear Aircard 815s AC815s Mobile Hotspot, EPtech® AC Adapters are made with the highest.., By
Mobile Power Supply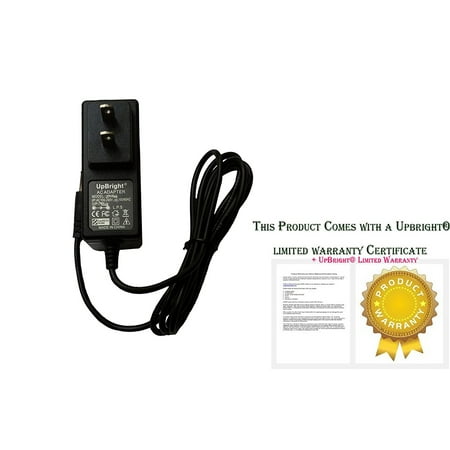 UPBRIGHT NEW Global AC / DC Adapter For SII Seiko Instruments Inc. DPU-S445 Direct Thermal Mobile Printer DPU-S445-00A-E DPU-S445-01A-E Power Supply Cord Cable PS Charger Mains
Mobile Power Supply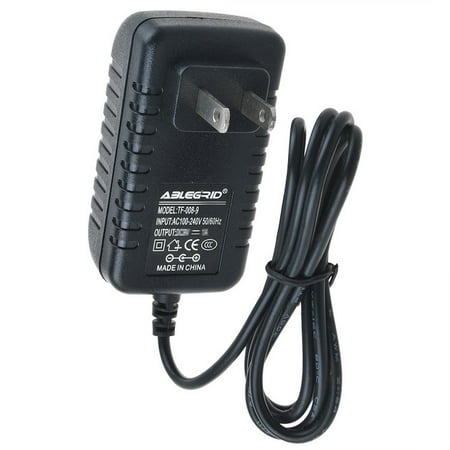 ABLEGRID AC / DC Adapter For Tranquil Ease Mobile Heated Seat Cushion ITEM#: 1320-TE Power Supply Cord Cable PS Wall Home Charger Mains
Mobile Power Supply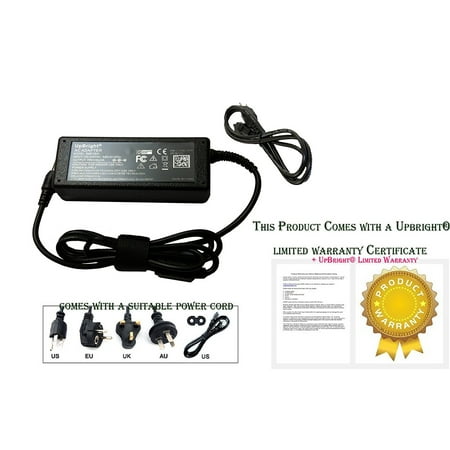 UPBRIGHT New Global AC / DC Adapter For Optoma ML550 BC-ML55PDX Mobile LED Projector Power Supply Cord Cable Charger Input: 100V - 120V AC - 240 VAC 50/60Hz Worldwide Voltage
Mobile Power Supply
Mobile Power Supply Video Results
They Call It The PowerHouse...
Mobile Power Supply
( ͡° ͜ʖ ͡°) --- Today's Mystery Video - https://youtu.be/ZBDjYzY_6-k This is the Anker PowerHouse. Easily the largest battery pack I've ever featured here on Unbox Therapy. In fact Anker refers to it as a "power source" and rightfully so. It features 120,000mAh of juice, capable of running a TV ...
Likes: 48915
View count: 2310582
Dislikes: 3070
Comments:
DC machines chip level mobile repairing hindi l How to find Full/Half Shorting by DC Supply Machine
Mobile Power Supply
In this video you can learn " INDIA BEST MOBILE HARDWARE BUY BOOK LINK -https://www.educreation.in/store/advance-mobile-chip-level-repairing-sikhe-devratn-agrawal.html DC SUPPLY से कैसे मोबाइल हार्डवेयर और सॉफ्टवेर चेक करे http://www.asiatelecommobilerepairing.com/2017/06/how-to-check-mobil...
Likes: 3505
View count: 316110
Dislikes: 348
Comments:
Portable Power (500 Watt BEAST) - Chafon 346wH Solar Generator / Battery Backup / UPS
Mobile Power Supply
Chafon Battery/Generator- http://amzn.to/2B2iZSm The Chafon 346wH portable generator, solar generator, battery backup, whatever you want to call it, is a great piece of gear. I talk about some of the specs, why I bought it (size and power), and show some of the features. Hopefully the video give...
Likes: 1807
View count: 97952
Dislikes: 115
Comments:
Globeiz.com is a participant in the Amazon Services LLC Associates Program, an affiliate advertising program designed to provide a means for sites to earn advertising fees by advertising and linking to Amazon.com. Amazon and the Amazon logo are trademarks of Amazon.com, Inc. or one of its affiliates