PAC C2R-CHY4 Radio Replacement Interface for
Pac Audio
Connect a new car stereo and retain the factory amplifier in select 2004-up Chrysler, Dodge, Jeep, Mitsubishi, and Volkswagen vehicles
Color: Blue
Brand: PAC
ASIN: B001U3ULQO
UPC: 808112587125
Part No: C2R-CHY4
PAC LP7-2 L.O.C. PRO Series 2-Channel Line Output Converter with Remote Turn
Pac Audio
Engineered to optimize audio levels between radio and amplifier to achieve the best audio performance and avoid noise. PAC's L.O.C. PRO, redefines the line output converter. All feature full 20-20k +/-1.5db frequency response. Unique Stereo Gain controls and universal harness.
Brand: PAC
ASIN: B00F0YASQ2
UPC: 823019875250
Part No: LP7-2
PAC SWI-RC Steering Wheel Control
Pac Audio
The aftermarket radio MUST be equipped with a wired remote input (3.5mm headphone style jack or Blue/Yellow wire) to be compatible (ex. a port or wire on the back of the radio labeled W/R, REM, Wired Remote, Remote, Rem Cont etc.). If the radio does not have a wired remote input then you will need to use the SWI-X.Not compatible with Kenwood models: KDC-X598, KDC-BT318U, KDCBT-758-HD, KDCBT-558U & KDC-X798. These models must be used with the SWI-CP5.Clarion model CZ500 does not support remote Bluetooth controlsJVC model numbers KW-NT1 and KW-NT3HDT do not support Presets Up and Down from steering wheel controlsPioneer AVIC-Fxxx radios do not interpret radio preset seeking commands. This is a limitation of the radio not the SWI-RC. There is no correction for this unless it comes from Pioneer.Pioneer radios with Bluetooth feature, the steering wheel controls will not adjust the phone call volume. The phone call volume must be adjusted on the face of the radio. This is a limitation of the radio not the SWI-RC. There is no correction for this unless it comes from Pioneer.Only the AVIC-Z110BT, Z120BT, Z130BT, Z140BH and the AVIC-X920BT, X930BT, X940BT will support the Voice Recognition function via wired remote input.
Color: Black
Brand: PAC
ASIN: B004HKBY8G
UPC: 606523108843
Part No: SWI-RC
PAC RP5-GM11 Radio Replacement Interface With Built-In OnStar Retention/Steering Wheel Control Retention/Navigation Outputs for Select GM Class II
Pac Audio
Radio Replacement Interface With Built-In OnStar Retention, Steering Wheel Control Retention and Navigation Outputs. Compatible with non-amplified audio systems
Color: Blue
Brand: PAC
ASIN: B00DHUA9VA
UPC: 767887416767
Part No: RP5-GM11
PAC SNI-35 Variable LOC Line Out
Pac Audio
The SNI-35 Adjustable 2-Channel Line-Out Converter from PAC Audio is a line-out converter for factory radios with 2 to 50 watts per channel, accepts speaker level input and provides stereo RCA output signal for adding an aftermarket amplified audio system. It allows 50 watts maximum input per channel and has a linear 20Hz to 20,000Hz output based on input signal. The transformer isolated for optimal sound and performance. The unit maintains correct phasing and works with most factory-installed radios.
Color: Black
Brand: PAC
ASIN: B001EAWS3W
UPC: 806293910770
Part No: SNI35
PAC AOEM-FRD24 Add-On Amplifier Interface with 24-Pin Connector for 2005-Up Ford
Pac Audio
This adapter is a plug and play add-an-amplifier kit for factory Ford/Lincoln/Mercury stereo systems. Easy and simple installation without having to cut up or splice the factory stereo wiring. Use this adapter to add an aftermarket amplifier to your existing stereo system. 4 channel adapter that is linear from 20 to 20k hz. Adjustable, independant gain controls for each channel. An amplifier turn on wire is provided.
Brand: PAC
ASIN: B001709QFW
UPC: 606523107402
Part No: AOEM-FRD24
PAC Audio Integrated Installation Kit 2015-2017 Ford F150 And
Pac Audio
General Features: Installation Dash Kit for Single or Double DIN Headunits For Ford 2015 F-150 trucks. Only compatible with vehicles equipped with 4" screen. Includes a storage pocket below the radio for single DIN mounting. Accommodates ISO Single DIN mount Accommodates ISO Double DIN mount. Designed and manufactured with precision tolerances. Gapless fit between the dash and the kit. Painted to match factory dash color. Factory matched texture style. High-grade. ABS plastic construction Color: Black Kit Includes: Dash panel with heating and air conditioning control. Middle circuit board housing. Bottom circuit board housing AM/FM antenna adapter. Reverse camera harness, if so equipped. Ribbon cables (2) RPF.2 interface harness 6mm screws (8) Radio mounting screws (9) USB retention cable, if so equipped RPF.2 interface Radio Housing Brackets Storage Pocket Step by step instructions. Tools Required: Panel Removal Tool T10 Torx screwdriver. Small flathead screwdriver. Socket Wrench 7mm socket 10mm socket.
Color: Black
Brand: PAC
ASIN: B06XFVH7HF
UPC: 607939050306
Part No: RPK4-FD2201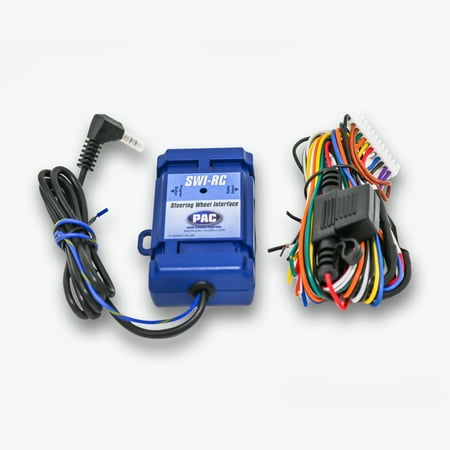 PAC Audio SWI-RC Steering Wheel Control Interface for Alpine, JVC, Clarion, Kenwood, Pioneer, Sony Radios and
Pac Audio
Model: SWI-RC
Color: Multicolor
Size: 4.000000" x 8.000000" x 1.000000"
Rating: 3.778
Price: 26 32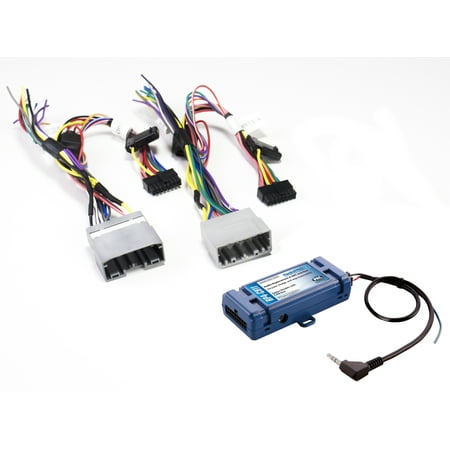 PAC Audio RP4-CH11 Radiopro4 Stereo Replacement Interface with Steering Wheel Controls for Select Chrysler Vehicles with
Pac Audio
Model: RP4-CH11
Color: Multicolor
Size: 8"x2"
Rating: 3.667
Price: 82 86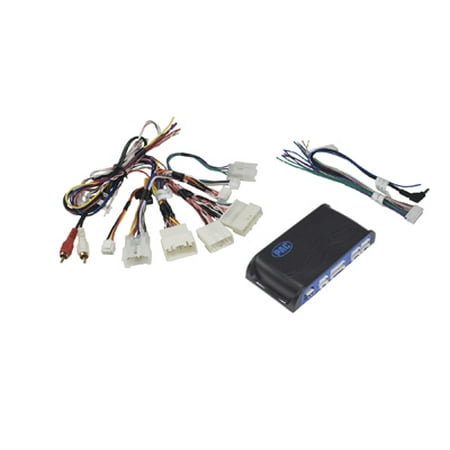 PAC Audio RP4.2-TY11 RadioPro4
Pac Audio
Model: RP4.2-TY11
Color: Multicolor
Size: 8.5x7.8
Rating: 5.0
Price: 92 237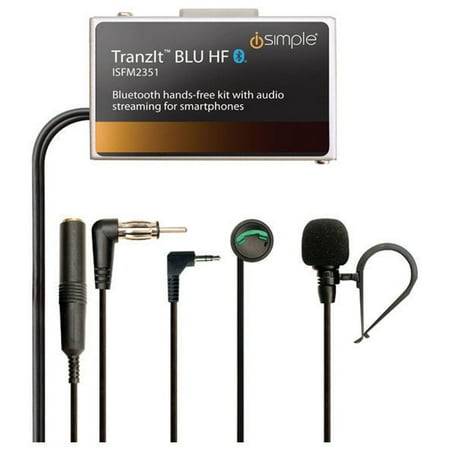 PAC Bluetooth Hands free kit with audio streaming for smart
Pac Audio
Model: ISFM2351
Color: Multicolor
Size: 2\"2"x6.5"
Rating: 4.667
Price: 69 217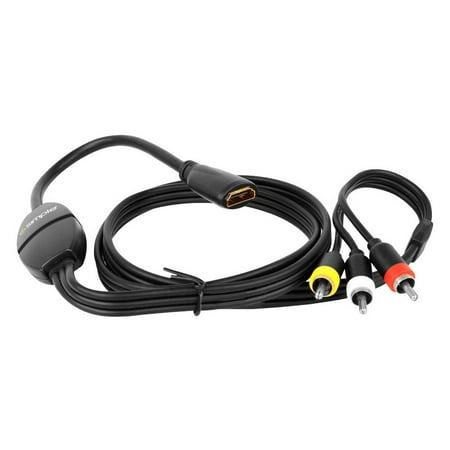 PAC Audio ISHD01
Pac Audio
Model: ISHD01
Color: Black
Size: 6in. x 6.5in. x 1.5in.
Rating: 3.556
Price: 29 87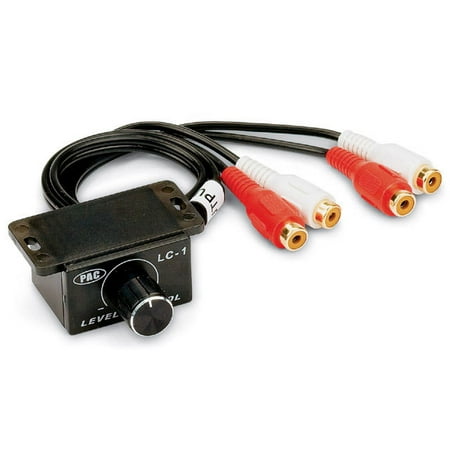 PAC LC-1 Bass Knob Universal Remote Level Control with Female RCA
Pac Audio
Model: LC-1
Color: Multicolor
Size: S
Rating: 4.889
Price: 8 25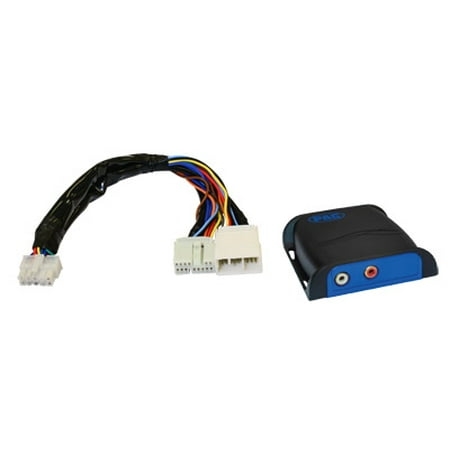 PAC Audio AAI-HD3 Auxiliary Input Adapter for Select Acura and Honda Factory
Pac Audio
Model: AAI-HD3
Color: Multicolor
Size: 7.80in. x 4.20in. x 2.90in.
Rating: 4.333
Price: 59 460
Pac Audio Video Results
What is a Pac Audio Amp Pro
Pac Audio
In this video we unbox the new Pac Audio Amp Pro. We go over what it is and what it can do for you. It is a new product that is just starting to evolve. This is just the beginning for this product, but it is a total game changer. To learn more about Pac Audio and the Amp Pro, visit their website ...
Likes: 326
View count: 18589
Dislikes: 4
Comments:
How to install a Pac Audio SWI RC steering Wheel interface
Pac Audio
In this video we show you how to install the Pac-Audio SWI-RC steering controller interface. We take you step by step though installation, programing, and testing. enjoy Intractable by Kevin MacLeod is licensed under a Creative Commons Attribution license (https://creativecommons.org/license...
Likes: 838
View count: 120407
Dislikes: 51
Comments:
pac audio smart radio replacement adapters
Pac Audio
So you want a new radio for your ride and you are thinking you're going to give installing it a try. Or you walk into a car audio store and buy a radio and have it installed with out asking what it may do to your car's computer. That's right, your car has a computer and if you are not careful you...
Likes: 157
View count: 19783
Dislikes: 15
Comments:
Globeiz.com is a participant in the Amazon Services LLC Associates Program, an affiliate advertising program designed to provide a means for sites to earn advertising fees by advertising and linking to Amazon.com. Amazon and the Amazon logo are trademarks of Amazon.com, Inc. or one of its affiliates