Dap 37584 Liquid Cement Crack Filler-Quart
Patching Cement
37584 dimensions: -overall Height - top to bottom: 1.9 -overall width - side to side: 11.25 -overall depth - front to back: 1.9 -overall Product weight: 3.43
Color: Gray
Brand: DAP
ASIN: B000BQUS7I
UPC: 070798375840
Part No: 37584
Dap 32611 Phenopatch Pre-Mixed Concrete Patch (Packaging May
Patching Cement
The product is easy to use. The product is highly durable and handle. The product is manufactured in United States.
Color: Gray
Brand: DAP
ASIN: B0013HFLZI
UPC: 010186326115
Part No: 34611
DRYLOK 00917 Cement Hydraulic WTRPRF, 4-Pound,
Patching Cement
DRYLOK Fast Plug is a fast-setting hydraulic cement that sets in just 3-5 minutes, preventing water from flowing, even under pressure, through cracks and holes in concrete and masonry structures. It's ideal for sealing floor and wall joints, patching settlement cracks and holes in masonry walls, and anchoring metal to masonry. Similar to mortar, it sets and hardens extremely quickly.
Color: Gray
Brand: Drylok
ASIN: B000TD1NRC
UPC: 074994541542
Part No: 917
Dap 18370 Self-Leveling Concrete 3.0 Sealant
Patching Cement
DAP® 3.0™ Self-Leveling Concrete & Masonry High Performance Sealant is an advanced self-leveling concrete and mortar sealant that requires no tooling, making it ideal for filling cracks and gaps in horizontal surfaces. Withstands foot & vehicle traffic after fully cured. Can be applied in all weather and below freezing temperatures. Won't crack or shrink & provides excellent adhesion, flexibility and durability for a permanent waterproof seal. Can be exposed to water and moisture after only 3 hours without washing out rather than the 24-36 hour waiting period other caulks and sealants may require. Paintable, low odor and VOC compliant. Backed by a lifetime guarantee.
Color: Gray
Brand: DAP
ASIN: B001R4CMEA
UPC: 070798183704
Part No: 18370
Rust-Oleum 301012
Patching Cement
Rust-Oleum concrete patch & repair kit easily repairs concrete cracks up to 1/2 inch deep and holes on indoor/outdoor surfaces. Versatile product works with any concrete coatings product including epoxy shield and rock-solid.
Color: Not Applicable
Brand: Rust-Oleum
ASIN: B01KSYPCIC
UPC: 020066322304
Part No: 301012
Dap 31084 Concrete Patch Interior and Exterior,
Patching Cement
Dap 31084 Concrete Patch Interior and Exterior, 1-Quart
Color: Gray
Brand: DAP
ASIN: B000BOAD3E
UPC: 070798310841
Part No: 31084
SAKRETE OF NORTH AMERICA 113320 Series 20LB Vinyl Concr
Patching Cement
20 LB Pail, Gray, Vinyl Concrete Patcher, Trowels To A Feather Edge Of 1/16", Just Add Water, Use For Making Smooth Repairs To Cracked Or Chipped Concrete Floors, Sidewalks Or Steps. This product adds a great value. product is highly durable and very easy to use. This product is manufactured in China.
Color: Gray
Brand: Sakrete
ASIN: B000FCER52
UPC: 039645113325
Part No: 113320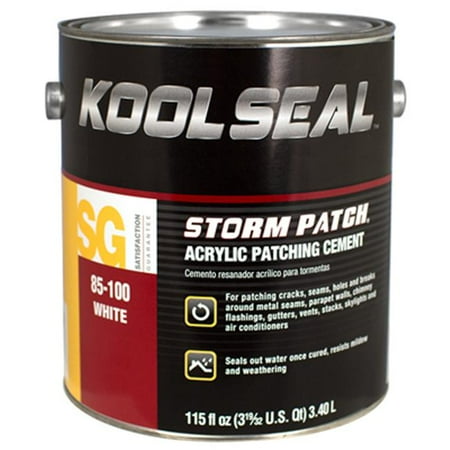 Kst Coatings KS0085100-16 115 oz Acrylic Patching Cement,
Patching Cement
Model: GEOKS0085100-16
Color: White
Size: 115 fl oz115 oz
Rating: 5.0
Price: 21 63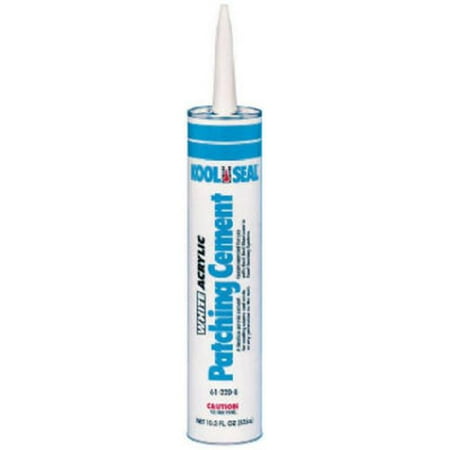 Acrylic Patching Cement, 10.5 oz. Size, White Color, Container Type:
Patching Cement
Model: KS0085100-01
Color: White
Size: 10.5 fl oz10.5 oz
Price: 11 5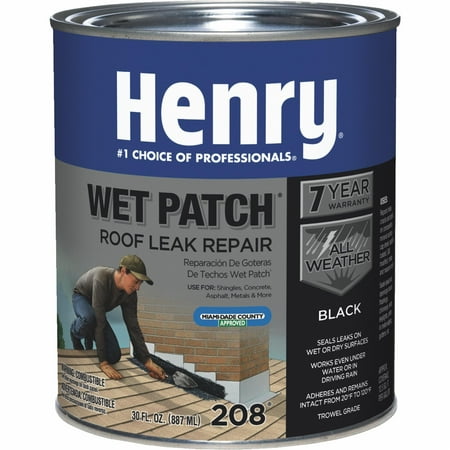 Henry Wet Patch Roof Cement and Patching
Patching Cement
Model: D6016-2
Color: Black
Rating: 4.667
Price: 27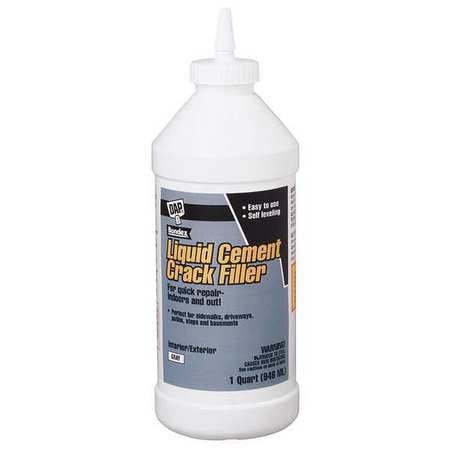 DAP Liquid Cement Crack Filler,1 qt.,Bottle
Patching Cement
Model: 37584
Color: Gray
Size: Foundation/Masonry Coatings
Rating: 3.875
Price: 10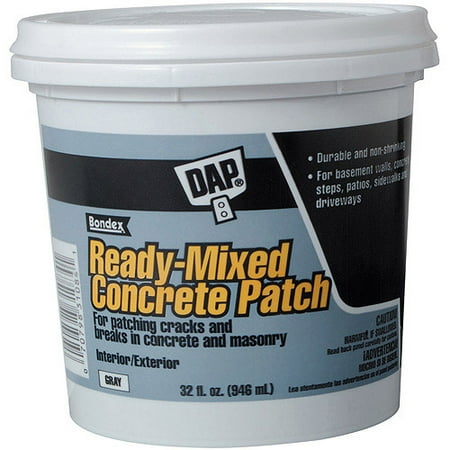 DAP Ready-Mixed Concrete Patch
Patching Cement
Model: 31084
Color: Multicolor
Size: EA
Rating: 3.632
Price: 13 16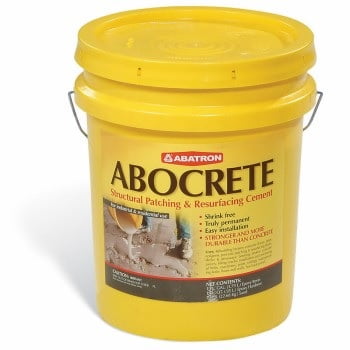 Abocrete Structural Patching & Resurfacing Cement - 5 Gallon Kit, Light
Patching Cement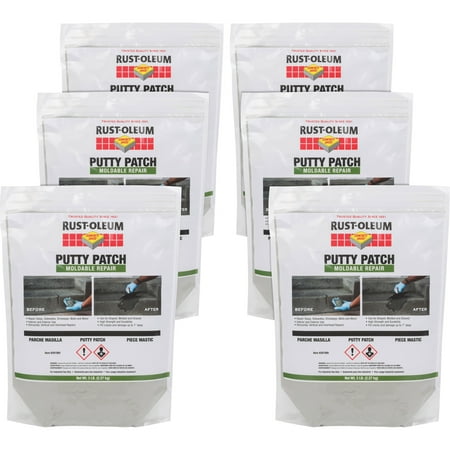 Rust-Oleum Patching Material Cement-Based Moldable Repair 3 lb 6/CT GY
Patching Cement
Patching Cement Video Results
How to Make Thin Repairs to Damaged Concrete with QUIKRETE®
Patching Cement
This video shows you how to make thin repairs to or patch damaged concrete, using QUIKRETE® Concrete Patching Compound. With proper attention to surface preparation and material selection, durable repairs can be made to worn, scaling or cracked surfaces, extending the life of the concrete.
Likes: 1584
View count: 933841
Dislikes: 381
Comments:
How To Repair Concrete | Pro Tips For Repairing Concrete
Patching Cement
Learn how to repair concrete to fix all types of concrete problems, from crack to broken corners to full section replacement. Shop all products used in this video: Concrete and Cement: https://low.es/2V3uUcf QUIKRETE Masonry Crack Filler: https://low.es/2V2pZIo QUIKRETE Vinyl Concrete Patch: htt...
Likes: 1498
View count: 117410
Dislikes: 56
Comments:
How to Patch Concrete with Sakrete Top n' Bond Concrete Patcher | The Home Depot
Patching Cement
Top n' Bond by Sakrete is a polymer modified repair mortar used for patching, repairing and resurfacing cracked or chipped concrete surfaces. Just add water and apply easily with a towel or a brush coat. #TheHomeDepot #HomeImprovement #DIY SUBSCRIBE to The Home Depot: http://thd.co/2iib0HE Abou...
Likes: 1214
View count: 801563
Dislikes: 87
Comments:
Globeiz.com is a participant in the Amazon Services LLC Associates Program, an affiliate advertising program designed to provide a means for sites to earn advertising fees by advertising and linking to Amazon.com. Amazon and the Amazon logo are trademarks of Amazon.com, Inc. or one of its affiliates