PrePaid Europe (UK THREE) sim card 12GB data+3000 minutes+3000 texts for 30 days with FREE ROAMING / USE in 71 destinations including all European
Prepaid Mobile Broadband
What do you get: 1. A trio size (nano/micro/std) SIM which will fit all phones, make sure your device is GSM unlocked either 3G or 4G compatible. 2. A Prepaid bundle of 12GB data, 3000 voice mins, 3000 texts for 30 days use How to activate: 1. Simply insert SIM into your unlocked phone, make sure you enable roaming in settings. 2. Wait for the signal, accept Three UK setting messages, then you are all set to go. 3. Test it in the US before your travel Check Balance: Call 333 from your handset and choose option 3 Countries where you can use: Azores,Australia,Austria,Balearic islands, Belgium,Brazil,Bulgaria,Canary Islands,Channel Islands,Chile,Colombia,Costa Rica,Croatia,Cyprus,CzechRepublic,Denmark,El Salvador,Estonia,Finland,France,French Guiana,French West Indies,Germany,Gibraltar,Greece,Guadeloupe,Guatemala,Guernsey,Hungary,Hong Kong,Iceland,Indonesia,Isle of Man,Israel,Italy,Jersey,Latvia,Liechtenstein,Lithuania,Luxembourg,Macau,Madeira,Malta,Martinique,Netherlands,New Zealand,Nicaragua,Norway,Panama,Peru,Poland,Portugal,Puerto Rico,Republic of Ireland,Reunion,Romania,Saint Barthelemy,Saint Martin,SanMarino,Singapore,Slovakia,Slovenia,Spain,Sri Lanka,Sweden,Switzerland,Uruguay,USA,US Virgin Islands,Vatican City,Vietnam Any restrictions: 1. Use in a phone only 2....
Brand: Three Mobile
ASIN: B01FI1JW72
Part No: FBA_3TSIM20PK
GlocalMe G3 4G LTE Mobile Hotspot, [Upgraded Version] Worldwide High Speed WiFi Hotspot with 1GB Global Initial Data, No SIM Card Roaming Charges International Pocket WiFi Hotspot MIFI Device
Prepaid Mobile Broadband
Connect Global, Pay Local Stay online globally without any SIM card and roaming fee! GlocalMe is redefining the way we stay connected to the internet globally by offering network compatibility with a number of carrier networks in 106+ countries and regions around the world. Cost-effective data rates GlocalMe brings affordable, predictable and flexible rates to fit your need. You can do pay-as-you-go and pay only for the data you actually used. GlocalMe also provides quite a few multi-country or single-country data packages at even more favorable prices. More details about coverage and data packages visit our website: www.glocalme.com. Hotspot doesn't need to be dumb Mobile phone APP enables you to connect to safe personal Wi-Fi and manage your device and data usage easily, timely and effectively. You can track data usage, account balance and purchase history, top-up account and purchase new data packages on GlocalMe user friendly APP. Works as a traditional hotspot Two SIM card slots for your favorite destinations, U2 can also be used as a traditional unlocked Wi-Fi hotspot with the insertion of local SIM card to receive local 3G/4G network signals. Certification: 3C/FCC/CE/RCM/MIC Supported Bands: LTE-FDD Band 1/2/3/4/5/7/8/9/17/19/20 LTE-TDD Band 38/39/40/41 WCDMA: Band 1/...
Color: G3-Black
Brand: GlocalMe
ASIN: B072KKF37M
Part No: G3-Black
Skyroam Solis: Mobile WiFi Hotspot & Power Bank // Unlimited Data // Global SIM-Free 4G LTE // Pay-as-You-go // Coverage in North America, South America, Europe, Asia, Africa,
Prepaid Mobile Broadband
Skyroam Solis is the ultimate travel companion, a smart travel device that is a dual global 4G LTE hotspot and power bank. Skyroam Solis provides super fast, secure and affordable mobile data for up to 5 devices with no SIM card in 130 countries. Coverage: Asia: Cambodia, China, Hong Kong, India, Indonesia, Japan, South Korea, Kazakhstan, Kyrgyzstan, Laos, Macau, Malaysia, Philippines, Singapore, Sri Lanka, Taiwan, Tajikistan, Thailand, Uzbekistan, Vietnam America: Anguilla, Antigua
Brand: Skyroam
ASIN: B0756LFYC4
Part No: S008
Orange Holiday Europe - 10GB Internet Data in 4G/LTE (+10GB Additional for SIMS Activated from April 4TH) + 120 mn + 1000 Texts in 30 Countries in
Prepaid Mobile Broadband
How to activate your SIM card: insert your SIM card in your device when you get in Europe and it will automatically connect to the best local network tips: make sure data roaming is activated on your phone make sure your phone is unlocked only insert your SIM in your device when you get in Europe in order to avoid activating your credit before the beginning of your trip APN should charge automatically on your device. If not enter it manually, username: orange, password: orange Phone number: the SIM comes with a French phone number the phone number is written on the first inner page of the booklet so that you can share it with friends and family before leaving Registration: you will need to register your SIM to keep using it for more than 30 days after 1st use registration on topup.orange.com tips: registrating doesn't activate your SIM card you don't need to register if you don't want to use the SIM after the first 30 days you will keep receiving texts about registration for a few days even though you registered already. Time for our teams to receive and validate your registration Consumption follow-up: dial #123# to follow consumption Recharges available: recharge online on topup.orange.com with any international credit card 10GB for 1 month in ...
Brand: Orange
ASIN: B06XBYMX58
Part No: OrangeH10GB
Netgear Unite Explore 4G LTE Rugged Mobile WiFi Hotspot GSM
Prepaid Mobile Broadband
AT&T Netgear Aircard 815S
Color: Slate Gray
Brand: NETGEAR
ASIN: B06XR6NRYX
UPC: 606449113396
Part No: 815S
Pantech PANTECH UML290 Verizon 4G LTE USB Air Card Modem Mobile
Prepaid Mobile Broadband
SIM card is not included. Verizon will provide you a Sim card when you contact them for activation. Description The UML290 USB modem together with the most advanced 4G network in the world transforms your laptop into a mobile powerhouse, providing 4G speeds, wide area, wireless connectivity from virtually anywhere! Users will benefit from speeds up to 10X faster than 3G. The UML290 comes equipped with a fold-away, 180 degree rotating USB connector, an LED Service Status Indicator and a internal antenna. UML290 users will have the capability to run much more complex applications, stream live, high-definition video, enriched navigation experiences, multiplayer interactive gaming, and richer advertising and entertainment options, all while being mobile. Web 4G LTE Mobile Broadband and Mobile Broadband (Rev. A) capable Auto Connect Communication Fold-away, 180° rotating Type A USB connector 4G SIM Card compatible (SIM Card is Not Included) VZAccess Manager for easy connection management Antenna System: Efficient, innovative internal antenna design optimizes data transfer rate and sensitivity to network signals External Antenna Connector Service Status Indicator (LED)- 2 Color 2-way Text Messaging capable VPN Compatible; Dial Up; NDIS/LAN Adapter support Operating System Support Wind...
Color: Black
Brand: Pantech
ASIN: B00YDSD7FU
UPC: 641718270318
Part No: PANTECH UML290
Promo 50GB US and 3GB Global data for 30 days fast 4G LTE added. MightyWifi high speed mobile hotspot, MIFI, pocket wifi, no SIM card or Roaming Charges, Travel, Home
Prepaid Mobile Broadband
Current Amazon promotion gives you Promotional 50GB US 4G LTE data and Global 3GB 4G LTE data for 30 days with new product purchase. Limited time and until quantities last. Hurry!! Overview, Mightywifi hotspot is a personal global WiFi hotspot that provides fast, secure and cost-effective mobile internet around the world. Keep your smartphone, tablet and laptop connected in over 100 countries! Service is pay-as-you-go, simply buying a data package whenever you need one. How it works: Simply purchase a data package and turn on Mighty hotspot, connect up to 5 gadgets to WiFi. Buy and activate data packages anytime and anywhere. Enjoy fast secure WiFi connection across 100+ countries, the convenience of pay-as-you-go with no subscriptions. Smart & Simple: One-touch access to WiFi in over 100 countries - no SIMs needed! Shareable: Connect up to 5 gadgets at once. Keep your travel buddies online too! Blazing Fast Speeds: Get the fastest 4G LTE mobile WiFi speeds worldwide Long Lasting: Stay powered-on all day long with 12 hours of WiFi battery life Simple, Cost-Saving Pricing: Get UNLIMITED US or Global data with day passes (US 1GB, Global 0.5GB high speed data cap then slow down at 256 kbpts) Buy day passes only when you need them! In the box WiFi Hotspot USB Cable Wall Charger D...
Color: Black
Brand: MightyWifi
ASIN: B07NDGFV71
UPC: 860001187700
Part No: M17700
Straight Talk Franklin Mobile
Prepaid Mobile Broadband
Model: STFWF900HSVCP
Rating: 1.667
Price: 69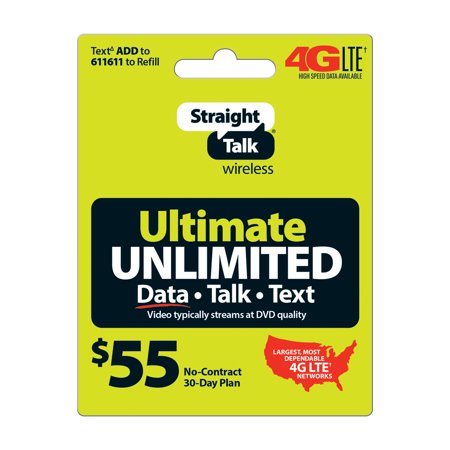 Straight Talk Ultimate Unlimited Prepaid Phone Plan, for No Contract Cell Phone Service, Unlimited 4G LTE Data+Talk+Text,
Prepaid Mobile Broadband
Model: 40126
Rating: 3.456
Price: 55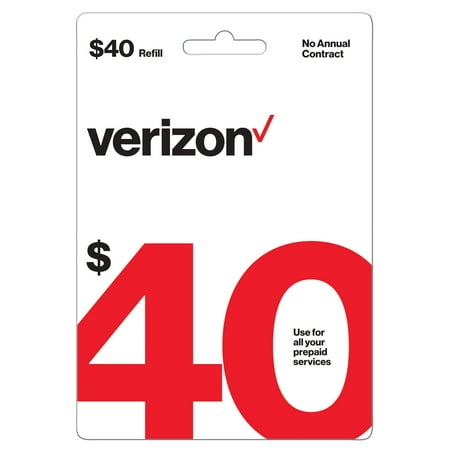 Verizon Wireless $40 Prepaid Refill Card (Email
Prepaid Mobile Broadband
Model: 45254
Rating: 3.286
Price: 40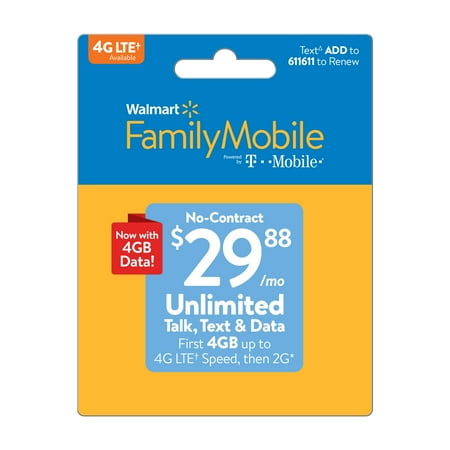 Walmart Family Mobile $29.88 Unlimited Monthly Plan (4GB at high speed, then 2G*) w Mobile Hotspot Capable (Email
Prepaid Mobile Broadband
Model: 46165
Rating: 2.2
Price: 29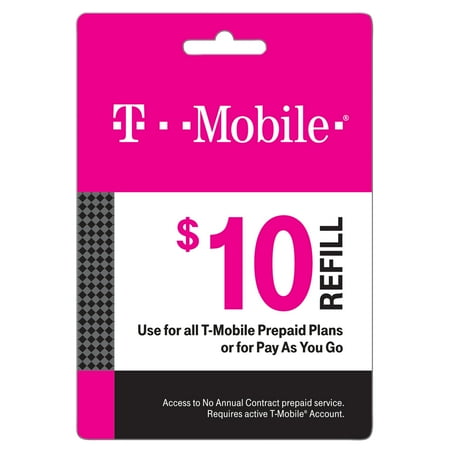 T-Mobile $10 Prepaid Mobile Internet On-Demand Pass (Email
Prepaid Mobile Broadband
Model: 16105
Rating: 4.375
Price: 10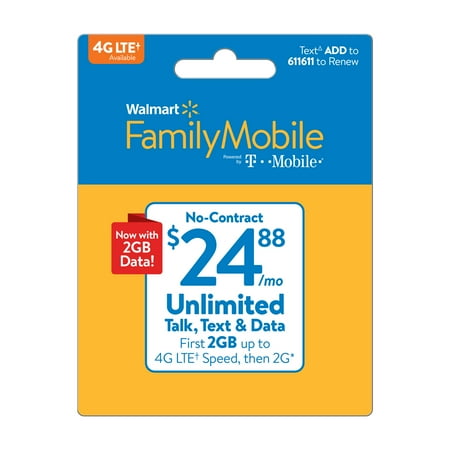 Walmart Family Mobile $24.88 Unlimited Monthly Plan (with up to 2GB at high speed, then 2G*) w Mobile Hotspot Capable (Email
Prepaid Mobile Broadband
Model: 46164
Rating: 2.73
Price: 24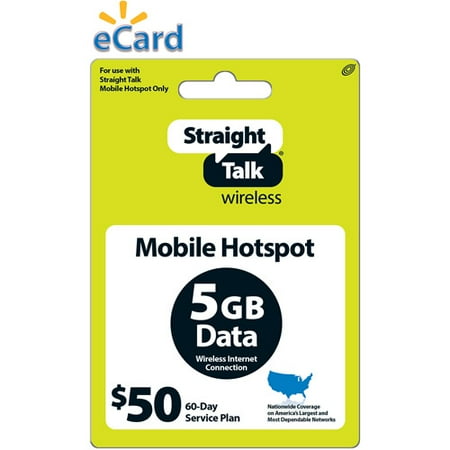 Straight Talk Broadband 5GB $50 (Email
Prepaid Mobile Broadband
Model: 25273
Rating: 3.435
Price: 50
Prepaid Mobile Broadband Video Results
How to Set Up Your Pre-Paid Mobile Broadband WiFi Device - Telstra Mobile Broadband
Prepaid Mobile Broadband
A quick "how to" guide that takes you through the few simple steps required to set up your new Telstra Pre-Paid Mobile Broadband WiFi hotspot and connect it with your desired device. For more information please visit: http://go.telstra.com.au/helpandsupport/-/setting-up-telstra-pre-paid-mobile-b...
Likes: 55
View count: 42655
Dislikes: 7
Comments:
How To Activate Your New Telstra Pre-Paid Service - Telstra Mobile Broadband
Prepaid Mobile Broadband
Having trouble activating your new Telstra Pre-Paid service? Watch this quick "How To" guide which explains each simple step of the process. Once you've watched this video, visit www.telstra.com/activate to get yourself up and running in no time! Hi, I'm Damian from Telstra and in this vi...
Likes: 49
View count: 39674
Dislikes: 19
Comments:
AT&T 4G LTE Prepaid Internet WIFI Mobile Hotspot Unboxing & Review
Prepaid Mobile Broadband
In this video, I am going to review my latest gadget, the AT&T 4G LTE Prepaid Mobile Hotspot. It is a great device if you need a really fast internet connection. You can purchase it through my Amazon affiliate link below: https://www.amazon.com/gp/product/B0747PF6P6/ref=as_li_qf_asin_il_tl?ie=U...
Likes: 287
View count: 34017
Dislikes: 44
Comments:
Globeiz.com is a participant in the Amazon Services LLC Associates Program, an affiliate advertising program designed to provide a means for sites to earn advertising fees by advertising and linking to Amazon.com. Amazon and the Amazon logo are trademarks of Amazon.com, Inc. or one of its affiliates