ammoon 120S-USB 12 Channels Mic Line Audio Mixer Mixing Console USB XLR Input 3-band EQ 48V Phantom Power with Power
Professional Audio Console
Features: 12 channels mixing console with XLR, LINE inputs and 48V phantom power. Each channel has GAIN, 3-band EQ, AUX, EFFECT, PAN control knobs and volume control faders. The PEL switch allow you to monitor the channel that the PEL is turned "ON" only. AUX send & return jacks for connecting all kinds of effects from outside. With XLR(L/ R) & 1/4"(L/ R) stereo output jacks and REC(L/ R) & headset interfaces. With USB input interface and LCD display as well as control buttons. With power and output level indicator lights for easy monitoring and operation. EFFECT level and output MAIN faders, REPEAT, EFF SEND, DELAY, SEND, RETURN knobs on the master section.Specifications: Brand: ammoon Model: 120S-USB Color: Black Material: Metal Power adapter: US Plug Input: 100-240V AC 50/60Hz 0.23A Output: ±15V DC            ﹢48V DC   Item size: Approx. 34 * 52 * 4cm / 13.4 * 20.5 * 1.6in Item weight: 4.7kg / 10.4lb Package size: 56 * 43 * 9.5cm / 22 * 16.9 * 3.7in Package weight: 5.6kg / 12.3lbPackage List: 1 * Mixing Console 1 * Power Adapter (US) 1 * User Manual (English)
Brand: ammoon
ASIN: B01JA2WSRQ
UPC: 613635280886
Part No: WT-201802241
Soundcraft Notepad-8FX Small-format Analog Mixing Console with USB I/O and Lexicon
Professional Audio Console
The Notepad-8FX 8-channel mixer makes it easy to get legendary Soundcraft sound for your music, podcasts or videos. The Notepad-8FX combines professional-grade analog components, renowned HARMAN digital signal processing, and a built-in USB Audio Interface to use with your favorite Mac or PC editing software. Whether you're a singer-songwriter or a podcaster, Notepad-8FX offers best-in-class features like Lexicon effects, so you can bring a level of polish to your creative productions that's sure to impress.
Color: Blue
Brand: Soundcraft
ASIN: B075SLJGGV
UPC: 668705003049
Part No: Notepad-8FX
Package: Peavey PV 10BT PV10BT Pro Audio Mixer With 4 Mic In, Bluetooth, USB, Compressor/Effects and 3 Band EQ + (4) Peavey PV 20' XLR Female to Male Low Z
Professional Audio Console
Introducing the next level in world-class non-powered mixer performance. The all new PV series mixing consoles include Peavey's reference-quality mic preamps that spec in at an incredible 0.0007% THD, making the PV series mixers excellent for live or recording applications. Features: ​Peavey PV 10BT PV10BT Pro Audio Mixer,4 mic In,Bluetooth/USB,Compressor/Effects 4 combination XLR/1/4" low noise mic preamps Rugged console design EQ bypass per channel 2 channels of built-in compression Individual channel mutes LED clip and signal present indication On-board USB-A MP3 playback KOSMOS bass and treble enhancement Channel 9/10 stereo return/input Dual selectable control room outputs Individual Listen/Solo function Precision 60 mm faders on master Stereo USB-B streaming audio in and out One pre-fader AUX send High quality master LED meter bridge Master mic mute Stereo pan control per channel Studio quality headphone output Stereo 1/4", RCA or 3.5mm input channel Peavey's exclusive on-board Hi Z guitar input New slim, low-profile design Global 48V phantom power Convenient tablet cradle Bluetooth wireless connectivity Weight Packed: 9.48 lb(4.3 kg) Width Packed: 16.14"(40.9956 cm) Height Packed: 16.54"(42.0116 cm) Depth Packed: 3.54"(8.9916 cm) Peavey PV 20' XLR Female to Male Low Z M...
Brand: Peavey
ASIN: B019BVULEI
UPC: 613816027088
Part No: PV 10BT+4) PV 20 FT MIC CABLE
Pyle Professional Audio Mixer Sound Board Console System Interface 4 Channel Digital USB Bluetooth MP3 Computer Input 48V Phantom Power Stereo DJ Studio Streaming FX 16-Bit DSP processor -
Professional Audio Console
No matter what your audio mixing needs, this Pyle PMXU43BT mixing desk provides the performance and features that can take your talent to the next level. With professional sound quality, our legendary mic preamps, EQs and 16-Bit DSP Multi-FX processor makes us the envy of sound engineers and producers all around the world! Features: DJ & Studio Console Mixer System Multi 4-Channel Audio Source Mixing Built-in Bluetooth Wireless Receiver FX (Analog Effects) & 16 Bit DSP processor Direct-to-Computer Connect & Sound Record Ability LCD Digital Display & Front Panel Control Center Rotary Adjustment Knobs & LED Indicator Lights MP3 Digital Audio File Compatibility USB Interface: MP3 Flash Drive Reader/Computer Connection Connect & Stream Audio from External Devices (2) 1/4'' (L/R) MAIN Outputs (2) XLR/14'' Combo Audio LINE/Microphone Inputs 1/4'' Mono + Stereo Inputs 1/4'' Send + Return Inputs 1/4'' Headphone Jack Stereo Level Fader/Slider Output Signal Level Indication BUS Audio Control, Sound Routing PAD Channel Source Input Switch Independent Channel Input Audio Configuration Gain, High, Mid, Low, FX/Send, Level, Base + Tone Adjustment +48V Phantom Power Control What's in the Box: Bluetooth Studio Mixer Power Adapter Cable, 4-Pin Wireless Bluetooth Connectivity...
Color: Black
Brand: Pyle
ASIN: B071L66DD8
UPC: 068888775670
Part No: PMXU43BT
A4 4Channels Audio Mixer Sound Mixing Console with Bluetooth USB Record 48V Phantom Power Monitor Paths Plus Effects Use for home music production, webcast, K
Professional Audio Console
A4 Audio Mixer 1. Record : USB or Computer 2. Bluetooth: 4-8 meters(without obstacle) 3. MP3 Player: mp3, flac, etc. 4. Effects: Delay and Repeat Professional 4-channel mixing console and monitor paths plus effects processor 4-channel mixing console with two mono channels and one stereo tape channel AUX-bus main channel output One AUX output and backtrack 2-band EQ for each input channel Built-in professional reverb 2-bus electronic balanced display With input gain and high bass adjustment, built-in +48V phantom power, high-definition headset putput port, MP3 broadcast Sound card function for the computer Can be connected to PC's USB port power supply and the computer through the USB power supply Mobile power or USB AC/DC can be used XLR plug and phone type plug can be connected what you want to use microphone or instrument Stereo input jack used to connect line-level instruments such as electronic keyboards and audio equipment. Two types of jacks are available: phone type and RCA pin type Low-noise on all microphone input Adjustable input signal, channel treble/bass tone,signal sizse, main output level, size of headset volu...
Color: Black
Brand: XTUGA
ASIN: B07MLGS622
UPC: 699999623767
Neewer Mixing Console Compact Audio Sound 4-Channel Mixer for Condenser Microphone, with 48V Phantom Power 2 Band EQ 2-way Stereo Line Input RCA Input/Output 4 Band LED Level Indicator
Professional Audio Console
Note:1. When +48V phantom power is turned on, please ONLY connect power microphone and do NOT connect testing device or other devices at MIC input to avoid damages.2. The audio, microphone and shock mount are NOT included.Description:Compact Audio Sound 2- Channel Mixer:The Economy Mixing Console is specialized for condenser microphone, which is great for recording, DJ stage, karaoke and music appreciation.It features ultra-low noise and neo-classic "British" 2-band EQ for warm and musical sound.Embracing this philosophy of transparent sound, these mixing consoles deliver a level of sonic purity and sound quality that is unmatched in their class.Phantom powered XENYX Mic preamp possesses an impressively wide frequency range that allows them to handle signal from any audio source without overly amplifying any specific elements of the sound.It also works with an external supply power of 100V-265V(50/60Hz), which can be used in most countries.The console features a studio-grade compressor with a control LED for professional vocal and instrumental sound.Specifications:Net Weight: 680 gramsConsumption Power: 11WLED Level Indicator: (Clip), 0, -10, -20Residual Noise (Subsidiary output): -90dBResidual Noise (Main output): -103dBPhantom Power: + 48V DCSupply Power: AC 100V---240V(50/60Hz...
Yamaha MGP24X Premium Mixing
Professional Audio Console
24-channel, 4-bus Analog Mixer with 16 Mic/24 Line Inputs, 6 AUX Sends, and Onboard Effects
Color: MultiColored
Brand: YAMAHA
ASIN: B00CLS860K
UPC: 086792973296
Part No: MGP24X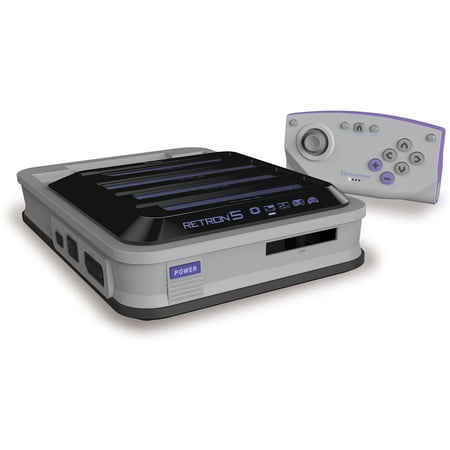 Hyperkin RetroN 5: HD Gaming Console, Grey,
Professional Audio Console
Model: M01688-GR
Color: Gray
Rating: 4.9
Price: 142 159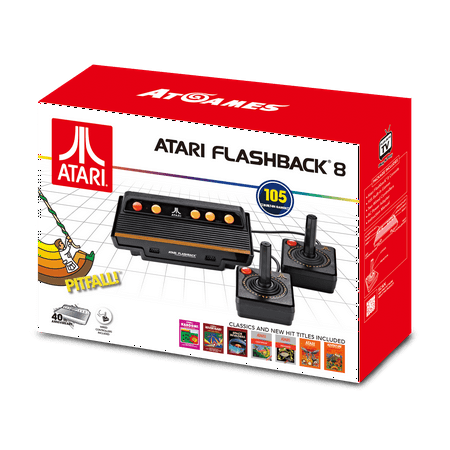 Atari Flashback 8 Classic Retro Console, Black,
Professional Audio Console
Model: 857847003783
Color: Black
Rating: 2.3
Price: 44 59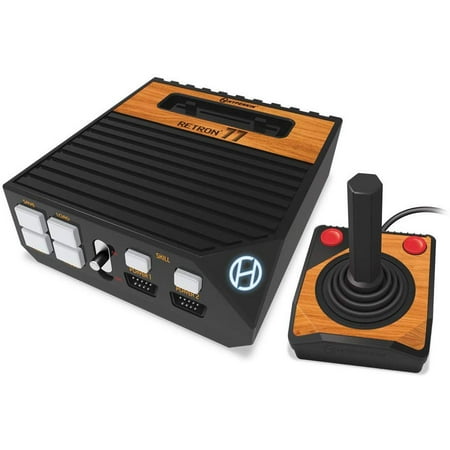 Hyperkin Retron 77 Atari 2600 HD Gaming
Professional Audio Console
Model: M07280
Color: Brown
Price: 69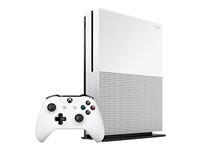 Microsoft Xbox One S - Battlefield 1 Special Edition Bundle - Available Oct 18, 2016 - game console - 4K - HDR - 1 TB HDD - military
Professional Audio Console
Model: One S
Color: Military GreenGreen
Rating: 4.491
Price: 398 349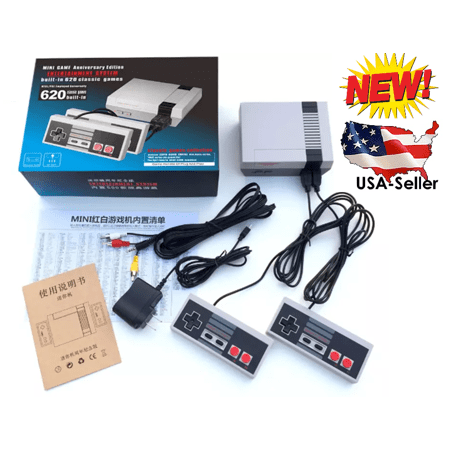 Amerteer Classic Retro Children's Game, 2 Controllers Built-in 620 TV Video Game Console Professional
Professional Audio Console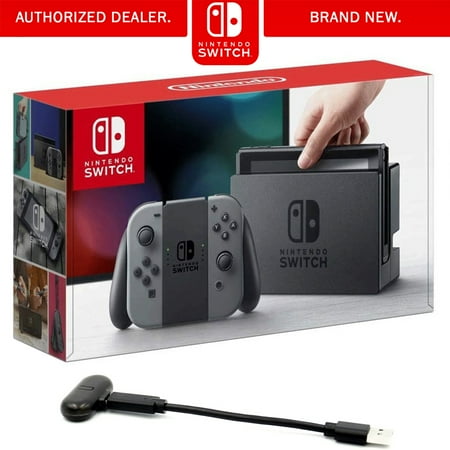 Nintendo Switch 32 GB Console with Gray Joy Con and Nintendo Switch USB Type-C Bluetooth Audio
Professional Audio Console
Model: HACSKAAAA
Color: Gray
Price: 347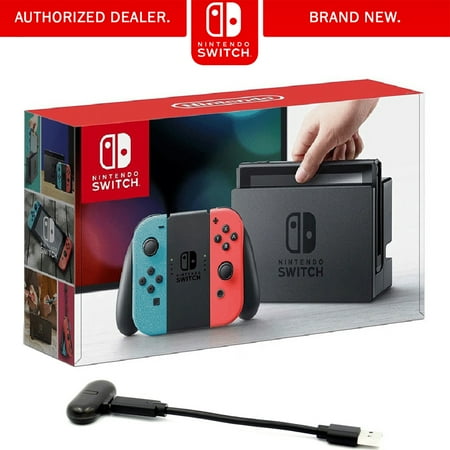 Nintendo Switch 32 GB Console with Neon Blue and Red Joy-Con and Nintendo Switch USB Type-C Bluetooth Audio
Professional Audio Console
Model: HACSKABAA
Color: RedBlue
Price: 347 373
Professional Audio Console Video Results
The best production console: The mc²96
Professional Audio Console
The mc²96 Grand Production Console Pure. Precise. Peerless. Nothing less than grand: The mc²96 Grand Production Console. Designed for audio professionals. With experience gathered over more than 40 years, German audio innovator Lawo is distinguished by its engineering and manufacturing of the m...
Likes: 156
View count: 22610
Dislikes: 3
Comments:
4 Reasons to Have a Mixer in Your Home Studio
Professional Audio Console
🎙Get better recordings by this weekend with your free Recording Cheat Sheet 👉 http://www.RecordingCheatSheet.com WATCH ALL THE VIDEOS IN THIS SERIES: https://www.youtube.com/playlist?list=PL8i35_thZU6XIotBAW4kqFHYL-PV6Rxt6 I LOVE having an actual mixer in my studio. In this video I share severa...
Likes: 5268
View count: 414214
Dislikes: 648
Comments:
Best USB audio mixer board on a budget - Live Stream, Podcast, etc
Professional Audio Console
I unbox and install my new Yamaha MG10XU USB mixer board and RODE NT1 microphone to replace my non-USB Mackie 802-VLZ3 and Audio Technica AT2020 Microphone that died last week. I show you the features and audio from this setup after using it for 2 hours on a live stream. ▼ Links to products in t...
Likes: 11357
View count: 630611
Dislikes: 691
Comments:
Globeiz.com is a participant in the Amazon Services LLC Associates Program, an affiliate advertising program designed to provide a means for sites to earn advertising fees by advertising and linking to Amazon.com. Amazon and the Amazon logo are trademarks of Amazon.com, Inc. or one of its affiliates