TEAC Reference Series Stereo Power Amplifier (Black) AP-505-B【Japan Domestic Genuine Products】【Ships from
Reference Series Stereo
Product Features ★ The High-Power Hypex Ncore Module is Mounted in a Compact Body. ★ A Power Amplifier that can be set Variously by Stereo / Bi-Amplifier / BTL and Various Modes. ◆ Specially Tuned Hypex Ncore Power Module Adopted ◆ High Output of 250W (8Ω) with Practical Maximum Output 130W + 130W (4Ω) / BTL Connection ◆ Stereo Mode / Bi-Amplifier Mode / BTL Mode Switching Type ◆ We Adopt Full Balance Design in All Steps ◆ Circuit Design and Audio Specially Designed Parts Carefully Selected ◆ High-Capacity Toroidal Core Power Transformer, and Power Supply Unit Using Schottky Barrier Diode ◆ Power Amplifier Protection Circuit (Surge / Voltage / Thermal) ◆ Three Points of Support Pin Point Foot Adoption that is Easy to Set Up ◆ Large-Sized 2-Station Pointer Type Level Meter (with 4-Stage Dimmer / Sensitivity 2-Stage Switching Type) that Conveys the Pulsation of Music ◆ Fanless Design in Pursuit of Quietness ◆ A4 Size that can be Installed on the Desktop, Full Metal Case that Balances Damping and High-Class Feeling ◆ XLR Balanced and RCA Unbalanced / Analog Input (1 Each) ◆ Screw Type Large Speaker Terminal ◆ Auto Power Save Function
Color: BLACK
Brand: T
ASIN: B07SWTMXJM
Part No: AP-505-B
TEAC Reference Series Stereo Power Amplifier (Silver) AP505-S【Japan Domestic Genuine Products】【Ships from
Reference Series Stereo
Product Features ★ The High-Power Hypex Ncore Module is Mounted in a Compact Body. ★ A Power Amplifier that can be set Variously by Stereo / Bi-Amplifier / BTL and Various Modes. ◆ Specially Tuned Hypex Ncore Power Module Adopted ◆ High Output of 250W (8Ω) with Practical Maximum Output 130W + 130W (4Ω) / BTL Connection ◆ Stereo Mode / Bi-Amplifier Mode / BTL Mode Switching Type ◆ We Adopt Full Balance Design in All Steps ◆ Circuit Design and Audio Specially Designed Parts Carefully Selected ◆ High-Capacity Toroidal Core Power Transformer, and Power Supply Unit Using Schottky Barrier Diode ◆ Power Amplifier Protection Circuit (Surge / Voltage / Thermal) ◆ Three Points of Support Pin Point Foot Adoption that is Easy to Set Up ◆ Large-Sized 2-Station Pointer Type Level Meter (with 4-Stage Dimmer / Sensitivity 2-Stage Switching Type) that Conveys the Pulsation of Music ◆ Fanless Design in Pursuit of Quietness ◆ A4 Size that can be Installed on the Desktop, Full Metal Case that Balances Damping and High-Class Feeling ◆ XLR Balanced and RCA Unbalanced / Analog Input (1 Each) ◆ Screw Type Large Speaker Terminal ◆ Auto Power Save Function
Color: SILVER
Brand: T
ASIN: B07SRPDMGR
Part No: AP505-S
Infinity REF-704A 1000 W Peak (400W RMS) Reference Series 4-Channel
Reference Series Stereo
Infinity REF-704A 1000 W Peak (400W RMS) Reference Series 4-Channel Amplifier
Color: BLACK
Brand: Infinity
ASIN: B01LSEQ8NY
UPC: 050667370909
Part No: REF-704A
Klipsch R-15M Bookshelf Speaker
Reference Series Stereo
Klipsch R-15M Bookshelf Speaker (Pair)
Color: Black
Brand: Klipsch
ASIN: B00LMF41IY
UPC: 743878027297
Part No: R-15M
Klipsch RB-61 II Reference Series Bookshelf Loudspeakers, Black
Reference Series Stereo
A wide-open soundstage and amazing sonic purity-that's what Klipsch speakers are known for. Their signature Tractrix technology results in very little distortion from an exceptionally efficient design. Each speaker incorporates a 1" horn-loaded tweeter that delivers magnificent high-frequency detail. New and Improved Now in its fifth generation, Reference II speakers have even more content and superior sound quality for you to enjoy. You'll find re-engineered drivers throughout combined with a new crossover system that will capture your complete attention and excite your emotions. Improved cosmetics, including black metallic finished baffles, cerametallic woofers, new logos and feet, redefine the look of "big sound" throughout the line. Four Laws of the Klipsch Universe Beginning in 1946, company founder, Paul W. Klipsch believed four principles to be the foundation for great sound. Together, these four design principles-high efficiency with low distortion, controlled directivity, flat frequency response, and wide dynamic range-have and always will be the foundation for our stunningly powerful and precise sound. Fills medium-sized rooms with outstanding sound reproduction Accurate, non-fatiguing sound provides hours of listening pleasure Enhanced 1" titanium horn-loaded tweeter, ...
Color: Black
Brand: Klipsch
ASIN: B0040LRI96
UPC: 743878021844
Part No: 0743878021844
Bilenkin's Classic 99 / Vintage style car radio - a retro conversion of the in-dash CD/MP3 Car Stereo Receiver of reference series (DSP, 24-bit DAC, 4x50W, 1-din,
Reference Series Stereo
Vintage car radio - Retro conversion of a premium top quality car radio system (Pioneer DEX-P99RS). Standart in-dash sizes and wires.
Brand: Bilenkin
ASIN: B0056C84CI
Part No: DEX-P99RS
Micca Reference Series R-8C 8-Inch Rimless In-Ceiling Speaker (Each,
Reference Series Stereo
Note: This speaker is sold individually, not in pairs. Please buy two for a pair, or as many as needed.The Micca Reference Series R-8C in-ceiling speakers deliver amazing high end sound to any room of a home while taking up no valuable space. Easy to install with only basic tools, Micca Reference Series speakers offer a unique rimless low profile design with micro-fine mesh grill for a refined and sophisticated appearance. Durable construction and materials make the Reference Series suitable for use in any room of the house, including kitchens, bathrooms, and sun rooms, providing years of lasting enjoyment.As a part of the Reference Series, the R-8C uses a premium vented carbon/glass fiber woofer with a concave cap for superior vocal accuracy and clarity. Its fluid cooled 1-inch aluminum dome tweeter is mounted on a unique swivel-bridge for a focused and stable sound stage over a broad listening sweet spot. Individual woofer and tweeter tone switches provide frequency response tailoring to suit the install location.The Micca Reference Series speakers bring together top materials, adept engineering, and skillful design/tuning to deliver truly stunning performance. From soft background music to high impact home theaters, the Reference Series is the right choice for demanding listen...
Color: White
Brand: Micca
ASIN: B008QQ9SB2
UPC: 741360331150
Part No: R-8C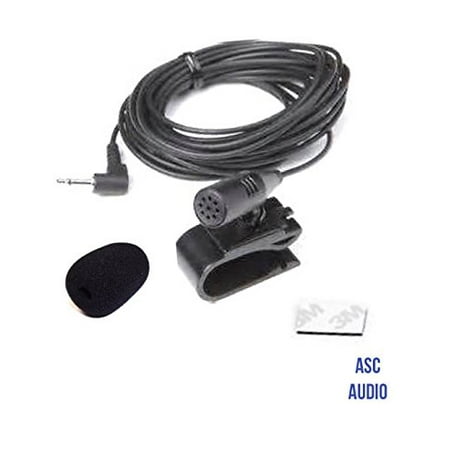 ASC Audio BlueTooth Car Stereo Mic Microphone Assembly Kit for Kenwood External Car DVD Navigation Voice Control Command Radio - Reference W01171805
Reference Series Stereo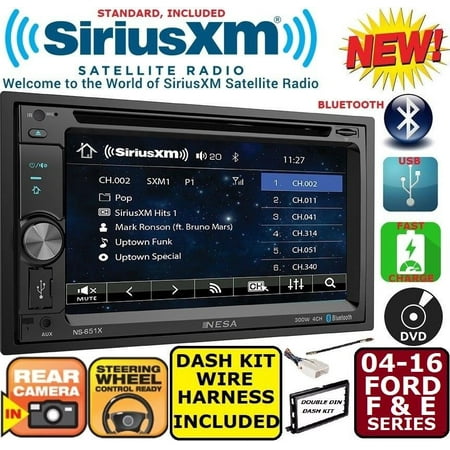 2004-2016 FORD F & E SERIES BLUETOOTH TOUCHSCREEN CD/DVD USB CAR RADIO
Reference Series Stereo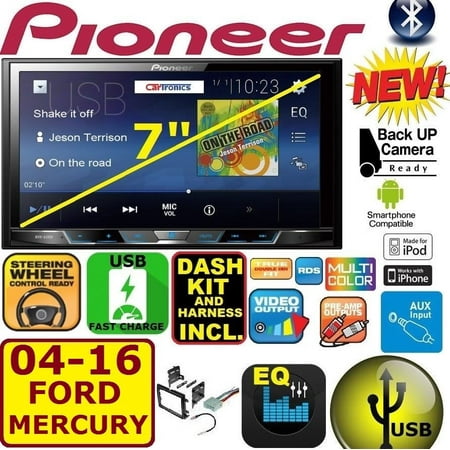 2004-2016 FORD F & E SERIES PIONEER Bluetooth touchscreen USB CAR RADIO
Reference Series Stereo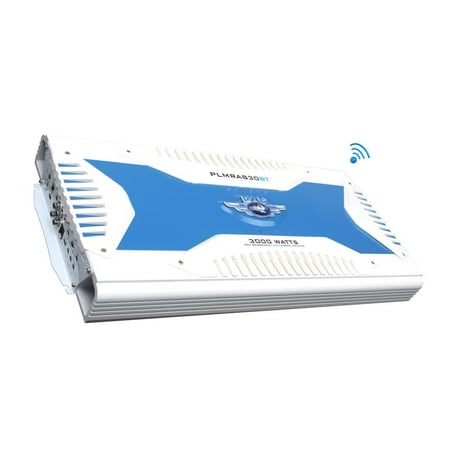 PYLE PLMRA830BT - Hydra Marine Amplifier - Upgraded Elite Series 3000 Watt 8 Channel Bridgeable Amp Tri-Mode Configurable, Waterproof, MOSFET Power Supply, GAIN Level Controls and RCA Stereo
Reference Series Stereo
Model: PLMRA830BT
Color: MarineOther
Size: one size
Price: 189 593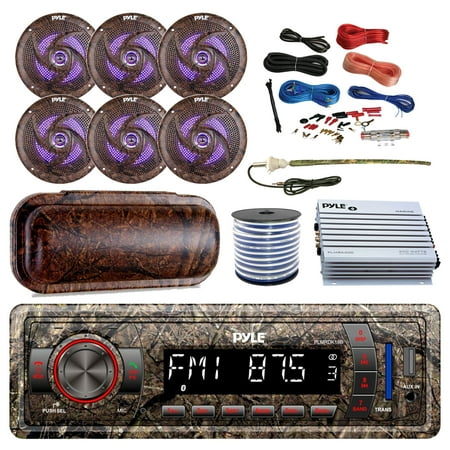 Pyle Marine DIN Bluetooth MP3 USB AUX Camo AM/FM Radio, 6x 6.5" Waterproof Camouflage LED Speakers, Elite Series 4-Channel Amplifier, Stereo Cover, Enrock Antenna, 18-G 50 Ft Wire, Amp Install
Reference Series Stereo
Model: PLMRDK18B-PLMRLE64DK-PLMRA400-PLMRDKC1-20C-PLMRAKT
Color: CamouflageGreen
Price: 261 442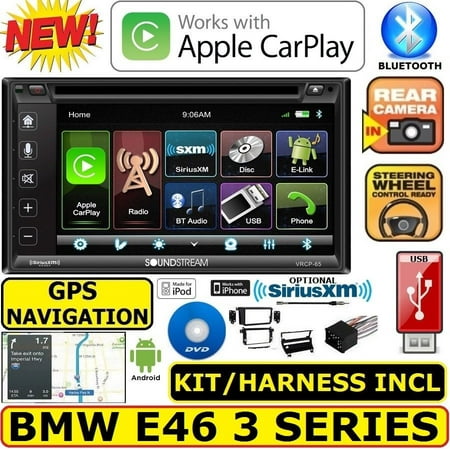 BMW E46 3 SERIES GPS NAVIGATION SYSTEM BLUETOOTH/USB/CD/DVD CAR RADIO STEREO
Reference Series Stereo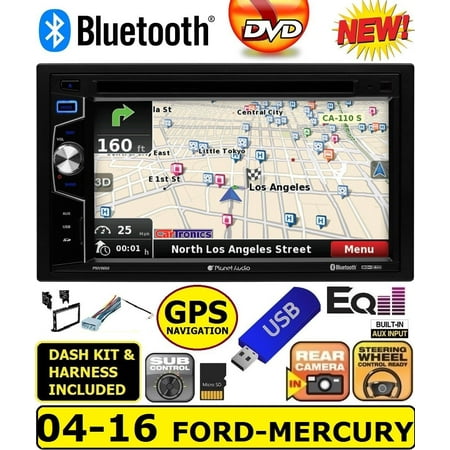 2004-2016 FORD F & E SERIES NAVIGATION GPS CD/DVD BLUETOOTH Car Radio
Reference Series Stereo
Reference Series Stereo Video Results
Technics Reference Series R1 Speaker System
Reference Series Stereo
We recently received a 700 lb shipment from Technics that included two SB-R1 speakers, an SE-R1 power amplifier, and an SU-R1 Network Audio Control Player. After setting the system up in our listening room we can easily say that Technics created something that sounds special. Listening to track...
Likes: 1363
View count: 238229
Dislikes: 122
Comments:
lungyim~Marantz ST-17 Reference Series Stereo Tuner FM/AM
Reference Series Stereo
Likes: 4
View count: 569
Dislikes: 0
Comments:
Stereo Design Brand New Grado Reference Series RS2e Headphones
Reference Series Stereo
These are the new Grado RS2e headphones. They are the entry level model in Grado's Reference Series. The music is titled "Schubert: Symphony #8 In B Minor, D 759, "Unfinished" - 2. Andante Con Moto", by Anton Nanut: Ljublijana Radio Symphony Orchestra. It is from the album "Schubert: Symph...
Likes: 17
View count: 4807
Dislikes: 9
Comments:
Globeiz.com is a participant in the Amazon Services LLC Associates Program, an affiliate advertising program designed to provide a means for sites to earn advertising fees by advertising and linking to Amazon.com. Amazon and the Amazon logo are trademarks of Amazon.com, Inc. or one of its affiliates