Car Top Carrier Roof Bag + Protective Mat - 100% Waterproof & Coated Zippers 15 Cubic ft - for Cars with or Without
Roof Storage
THE LAST ROOF RACK BAG YOU'LL EVER BUY! Car roof storage bags often claim to be waterproof but ruin your belongings at the first sign of rain. Our waterproof car topper carrier bag, madewith coated tarpaulin & coatedzippers, is guarded by fabric for 100% waterproof protection. Your possessions stay just as you packed them- no dampness or molding. Cheap, flimsy roof carrier bags are prone to tearing & falling apart.Our roof bag waterproof carrier is made from extra heavy-duty, durable tarpaulin engineered to withstand miles & miles on the road. Secure & safe, our luggage rack bagcan be used with roof rack siderails & crossbars. Anextra feature locks straps inside the door, so you can use it with no rack at all. Broken zippers & loose straps don't just ruin a luggage carrier for car rooftop -they ruin your trip. Our durable rooftop carrier was builtfor real-life use, with durable high quality straps & zippers that don't break on you. Avoid saving a few buck just to buy a cartop bag that scratches up your car. With our bonus protection mat, keep your car in tip top shape while you travel. And, angled for wind resistance, you'll be at ease knowing your luggage bag for top of car isn't going anywhere but with you. Designed to last trip after trip, our luggage rooftop carrier car s...
Brand: ToolGuards
ASIN: B07GTPCSPL
Part No: 56451306596
RoofBag Waterproof | Made in USA | 1 Year Warranty | Fits ALL Cars: With Side Rails, Cross Bars or No Rack | Car Top Carrier includes Heavy Duty
Roof Storage
RoofBag Cargo Carriers:- Manufactured in USA- Waterproof and heavy-duty- Easy to install on any vehicle WITH or WITHOUT rack- PREMIUM option available with triple-seal technology and 2-year warrantySafety:- Will never fly off your vehicle (straps are not sewn to the bag)- No harmful ingredients- Fire retardant- 3,000 lbs strong seatbelt-style strapsConstruction:- Aerodynamic shape for quiet and fuel efficient ride- Specially formulated double-coated vinyl fabric is abrasion-resistant, rip and peel resistant and withstands extreme temperatures and continuous sun exposureWhich option should I choose?- 11 cu. ft. fits ALL vehicles: same space as 4 medium suitcases- 15 cu. ft. fits full size sedans, SUVs, or vans: same space as 5 medium suitcasesHow is it installed?- Side rails: straps attach to side rails left-to-right- Cross bars: straps attach to bars front-to-back- No rack (bare roof): straps pass through the inside of the car through door frame. Doors close over strapsWhat's Included?- RoofBag Carrier- 2 Straps- Installation BookletRecommended Accessories (Sold Separately)- RoofBag Liner Bags (set of 3): Simplifies packing, making it easier to load and unload items onto your carrier and keeping items separate- RoofBag Protective Mat: Protects the roof of your car and prevents t...
Color: Black
Brand: RoofBag
ASIN: B0042H6BA0
Part No: EX-11-gy-RNR-amz-P
Keeper 07203-1 Waterproof Roof Top Cargo Bag (15 Cubic
Roof Storage
The Keeper Waterproof Roof Top Cargo Bag protects your gear against road grit, sun, wind and rain. With 15 cubic feet of space, this pack lets you add additional cargo room when you need it most. Its four cambuckle straps provide excellent attachment security at highway speeds.
Brand: Keeper
ASIN: B00D9C2CDO
UPC: 051643312326
Part No: 07203-1
adakiit Car Roof Bag Top Carrier Cargo Storage Rooftop Luggage Waterproof Soft Box Luggage Outdoor Water Resistant for Car with Racks,Travel Touring,Cars,Vans, Suvs (20 Cubic
Roof Storage
Security & Safe This Top Cargo Bag with 6 built-in strong, wide straps and 6 extra straps to ensure that everything stays in place even on rough and bumpy road,keeps Your vehicles Under Control, also Benefit all Your Life! Compact and Easy to Store Its soft material makes it perfect for carrying oddly shaped cargo thus creating additional space in your car, When it isn't in use, compact design allows you to fold and store it anywhere. Bring Everything you Want Designed to fit all roof racks such as cars, vans, SUVs and morethe Waterproof Roof Top Cargo Bag can increase vehicle cargo space without impeding on passenger comfort. Heavy duty construction will protect your belongings from exposure Go Anywhere, Do Anything Our Waterproof Rooftop Cargo Bag is 585 Litre, Ideal for on-the-go families, adventure-seekers, or anyone just looking for some additional space while traveling What You Get 1* 51''x39''x17'' Roof Bag 6* Strong, wide straps 1* 15.7''*11.8''*5.1''Storage bag 2* 3 meters straps Warm Tips: 1.This roof bag is 600D heavy-duty polyester canvas, it is Soft Carriers. 2.May it get some wet when use in the Heavy Rain for a long time. 3.Best to use for the car with Roof Rack.
Color: Black
Brand: adakiit
ASIN: B07KSYZGK4
UPC: 670731478463
Part No: 123
BOLTLINK Car Roof Top Cargo Carrier Bag, Made with 100% Waterproof Material, Easy Install for Most Car,Jeep, SUV with
Roof Storage
Specification: Material: Non-Toxic Storage Bag: 100% waterproof TPU fabric BDimension:38*34*18inch Cargo Capacity: 13.5 Cubic Feet What's included? √1.13.5Cubic Feet Cargo Bag √3.8 Heavy-Duty Straps Warm Tips: 1. Remember to check the straps of the carrier regularly throughout your trip. 2. Pack the cargo bag full so that the sides are pulled tight to prevent excess material from flapping in the wind which can damage the rooftop carrier and cause the load to shift, loosening the straps.
Brand: BOLTLINK
ASIN: B07PWC6LBB
UPC: 603981651652
Part No: BL-CB-02
Thule 682 Sidekick Rooftop Cargo
Roof Storage
Color: Grey
Brand: Thule
ASIN: B0000WZYF4
UPC: 091021682177
Part No: 682
Rooftop Cargo Bag - (15 Cubic Feet) Heavy Duty Roof Bag - 100% Waterproof Excellent Quality Car Top Carrier Bag Fits All Cars with Rack - Roof Top Car
Roof Storage
SPECIFICATIONS Material: Waterproof military grade materials Capacity:15 Cubic Feet Package Size:44"L*34"W* 17"H Weight: 3.40KGFEATURES 100% Waterproof rooftop cargo bag with 15 cubic feet of space Made of military grade materials with waterproof dual seam technology Frame-less construction and thus can easily fold up when not in use Velcro and double stitched seams design keeps luggage safe, dry and secure With 8 strong quick release straps for easy fitting Two-way high strength seal zipper making the loading of goods much convenient Expertly engineered 8 straps keeps everything in place 100% waterproof Sealing Design,all bag are Welded seams with Penetration resistant coating Velcro flap that covers the zipper help to against the strong wind,heavy rain or snow during driving Eight fixed bandage to ensure the safety of the box and the internal items Works on all car with or without racks
Color: (15 Cubic Feet) Heavy Duty Roof Bag
Brand: FieryRed
ASIN: B07H2TSVL1
UPC: 725704275584
Part No: K-VACC005U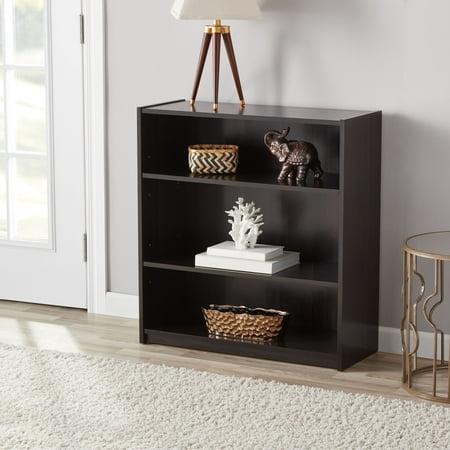 Mainstays 31" 3-Shelf Standard Bookcase,
Roof Storage
Model: MS87-010-092-04
Color: BrownEspresso
Rating: 3.292
Price: 18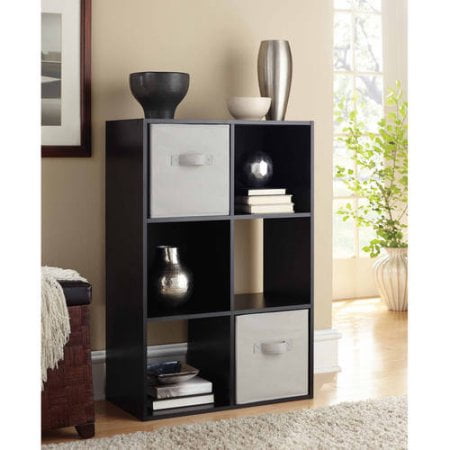 Mainstays 6 Cube Storage Organizer, Multiple
Roof Storage
Model: MS95-020-095-02
Color: Black
Size: x 11.75\"23.75"w x 11.75"d x 35.38"h
Rating: 4.07
Price: 29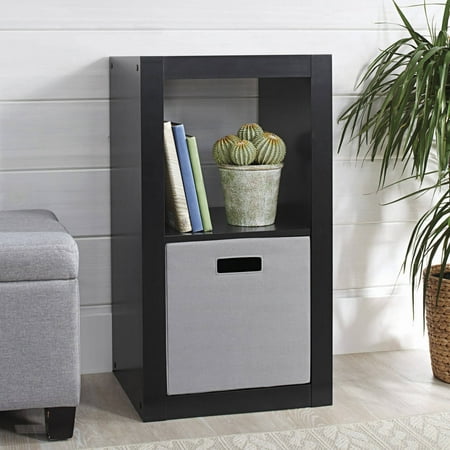 Better Homes and Gardens 2 Cube Storage Organizer, Multiple
Roof Storage
Model: BH17-084-098-55
Color: BlackSolid Black
Rating: 4.679
Price: 29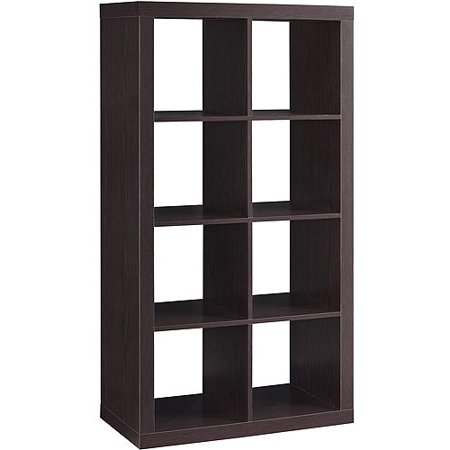 Better Homes and Gardens 8 Cube Storage Organizer, Multiple
Roof Storage
Model: BH14-084-099-02
Color: BrownEspresso
Rating: 4.421
Price: 88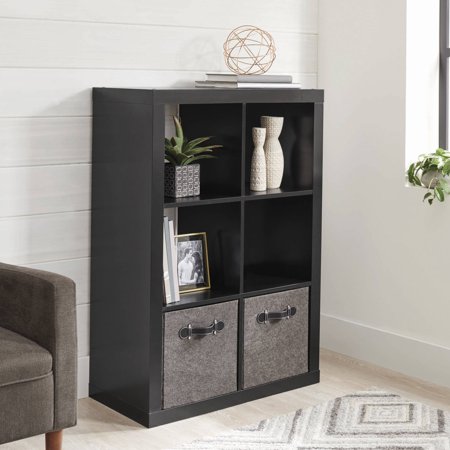 Better Homes and Gardens 6 Cube Storage Organizer, Multiple
Roof Storage
Model: BH17-084-098-75
Color: BlackSolid Black
Rating: 4.38
Price: 68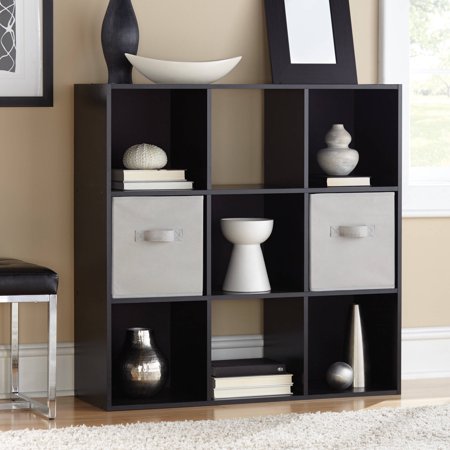 Mainstays 9 Cube Storage Organizer, Multiple
Roof Storage
Model: MS95-020-095-04
Color: Black
Size: X 35.38\"35..38"H X 35.38"W X 11.75"D
Rating: 3.716
Price: 39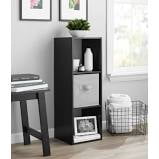 Mainstays 3 Cube Storage Organizer, Multiple
Roof Storage
Model: MS96-020-095-40
Color: Black
Size: x 11.75\"12.12"L x 11.75"W x 35.38"H
Rating: 3.7
Price: 25
Roof Storage Video Results
Living The Van Life - Roof Top Storage
Roof Storage
Check out my blog @ http://livethewesty.wordpress.com Watch in HD. When living in my 1991 Volkswagen Westfalia I have made it a point to keep my living space clean and clutt...
Likes: 119
View count: 17011
Dislikes: 2
Comments:
Installing Attic Storage #34 Doing It Dan's Way
Roof Storage
Installing Attic Storage #34 Doing It Dan's Way Daniel Woodell In this video I show how I installed the storage area in the Attic space in my new garage. I made sure to consider the amount of weight that I would be putting in the attic. And also I install a few lights and the attic ladder.
Likes: 358
View count: 135056
Dislikes: 76
Comments:
10 Best Rooftop Cargo Carriers 2018
Roof Storage
UPDATED RANKING ►► https://wiki.ezvid.com/best-rooftop-cargo-carriers Disclaimer: These choices may be out of date. You need to go to wiki.ezvid.com to see the most recent updates to the list. Our complete review, including our selection for the year's best rooftop cargo carrier, is exclusively...
Likes: 40
View count: 16496
Dislikes: 33
Comments:
Globeiz.com is a participant in the Amazon Services LLC Associates Program, an affiliate advertising program designed to provide a means for sites to earn advertising fees by advertising and linking to Amazon.com. Amazon and the Amazon logo are trademarks of Amazon.com, Inc. or one of its affiliates