Miller Smith 22-80-580 20 Series Flowmeter Regulator for Argon /
Series Flow Meter Regulators
Miller 20 Series flowmeter regulators are available in multiple scales for use with a variety of shielding gases to cover most MIG or TIG welding applications. Flow tubes have a unique self-centering ball guide which provides accurate readings even if tipped. This ensures optimum weld quality and gas savings. Others use a non-self-centering flow tube ball that tends to float off center causing actual gas flow to be greater than indicated. These Miller flowmeter regulators are 100-percent tested and inspected, and provide unmatched gas control and accuracy. Two-inch cylinder pressure gauge is easy to read and has a shatter-resistant lens. Auto-reset pressure-relief valve protects regulator from damage due to inadvertent high-pressure surge. Relief valve will release excessive pressure and automatically reset. Inlet stem filter provides additional filter protection against seat contamination and regulator creep. 3 year Miller True Blue Warranty. Package of 1
Brand: Miller
ASIN: B00IR6JQQ8
UPC: 014495263499
Part No: 22-80-580
Victor Technologies 0781-2743 HRF-1425-580 Light Duty Flow Meter Cylinder Nitrogen/Argon/Helium Regulator with 10' Hose, 50-38 SCFH Flow Range, 25 psig Outlet
Series Flow Meter Regulators
1400 Series regulator/flow meter, with single stage piston design. Designed for light duty usage. Optional MIG kit available with 10' (3.1 m) hose available.
Brand: ESAB
ASIN: B001DZEM78
UPC: 716352117388
Part No: 0781-2743
SPARC Argon CO2 Flowmeter and Regulator MIG TIG 0-60CFH CGA580 Inlet 2YR USA
Series Flow Meter Regulators
Brand new in the box SPARC regulator / flow meter combos. Great for MIG and TIG welding. *CGA580 Bottle Inlet Connection - Fits standard argon, helium, nitrogen, and argon/CO2 style gas bottles from any supplier *Adjustable output flow is from 0 to 60 cfh (cubic feet per hour) at a preset 50psi, and is indicated by a ball which moves up and down in the flow tube, so this flowmeter will handle MIG and TIG welding both steel and aluminum. Scales on flow tube are ONLY scaled for CO2 and argon. *Outlet will fit both the female 9/16" x 18 nut or the male 5/8" x 18 fitting. You can see the adapter in the picture. It also comes with a standard 1/4" barbed fitting. If you have a Miller, Lincoln, or Hobart welder, the gas hose from your machine should screw right in, as they should use the 5/8" x 18 male nut. *There are NO GASKETS or WASHERS to get the fittings to seal like other cheaper regulators sold here on Amazon that do not use the standard N-24 nut and NP-72 outlet nipples. *The pressure gauge which shows how much gas is left in the tank goes from 0 to 4000 psi. This flowmeter does not use a diaphragm, so it is more reliable than the flow-gauge style regulators. Package Includes: (1) Flow Meter (1) Set of adapter fittings. TWO year warranty against manufacturing defects. We are loc...
Color: Brass
Brand: SPARC Welders
ASIN: B01MU57K05
UPC: 045918090156
Part No: SP00005
Western Enterprises REF Series Flowmeter Regulators - we ref-3-pgd flowmeter display by Western
Series Flow Meter Regulators
Body Material - Machined Brass;Flow Cap. - 0.000 SCFH [Min], 70.000 SCFH [Max];Style - Piston;Inlet Connection - CGA 580;Outlet Connection - 9/16 in - 18 RH(M), 5/8 in - 18 RH(F)
Brand: Western Enterprises
ASIN: B01LZRMLV1
Part No: 5167883
Gasco 72 Series MFV/C10 Mini Flow Valve & Flow Meter Calibration Gas
Series Flow Meter Regulators
ASIN: B01F2BOR5U
Part No: 72-MFV/C10-P
H2051 Series Flowmeter Regulator 50 psi, 2", Argon, Carbon Dioxide, Helium, Argon/Carbon Dioxide
Series Flow Meter Regulators
Flowmeter regulator has cylinder type, gas service: argon, carbon dioxide, helium, argon/carbon dioxide mix, stages: single, outlet connection: 5/8-18 RH internal, delivery pressure range: 50 psi, gauge size: 1-1/2".
Brand: Miller Electric
ASIN: B003GMBOD6
UPC: 014495247451
Part No: H2051B-580
Double Gauge Nitrogen Regulator for Draft Beer Keg Dispensing - Nitro Style Draught
Series Flow Meter Regulators
This double gauge nitrogen regulator is used for dispensing draft beers like, Guinness Stout, Murphy's Stout and Boddingtons. Similar in appearance to a CO2 regulator, the notable difference is the nitrogen tank compatible threading. With two gauges this kegerator regulator can display the pressure going into the keg and also tell you how much nitrogen is left in your air tank. This nitrogen regulator provides distribution for one keg and is equipped with a nonadjustable "shut down" that blows off excess gas at 55-65 PSI. There's also a convenient air shut off switch for when the gas tank isn't in use. Features: 2 gauges measure pressure in tank and out. O-Ring inlet seal at tank connection. Set screw pressure adjustment. Flow control inlet nipple filter. Safety valve with manual bleeder valve. Specs: Mixed Gas Primary Regulator - Nitrogen tanks. 0-60 PSI RHT. 0-3000 PSI LHT. 1 Pressure - 1 Product. 3/8" Outside Diameter with shut-off
Color: Black
Brand: KegWorks
ASIN: B000BO1KFO
UPC: 845033006090
Part No: 03D03-115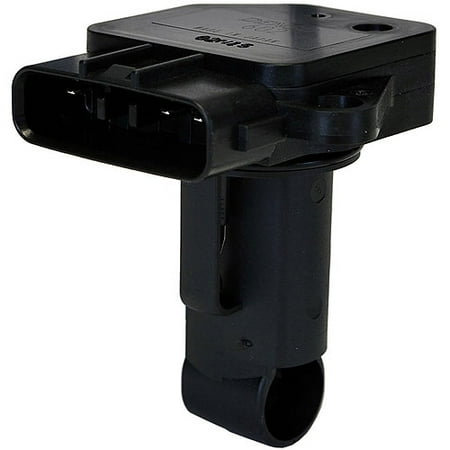 DENSO 197-6020 Air Flow Meter
Series Flow Meter Regulators
Model: 197-6020
Color: Multicolor
Rating: 4.75
Price: 69 72
DENSO 197-6030 Air Flow Meter
Series Flow Meter Regulators
Model: 197-6030
Color: Multicolor
Rating: 5.0
Price: 88 71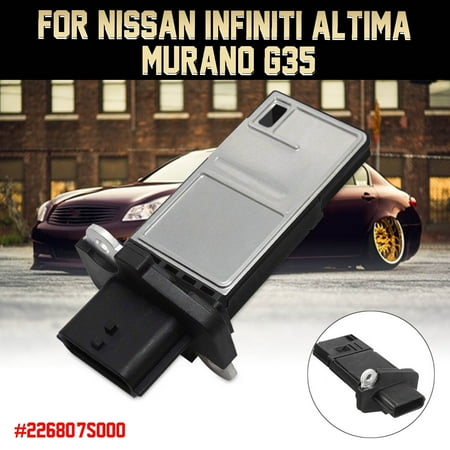 Car Mass Air Flow Monitor Sensor Meter MAF 5Pins Plastic For Murano Altima G35 22680-7S000 /
Series Flow Meter Regulators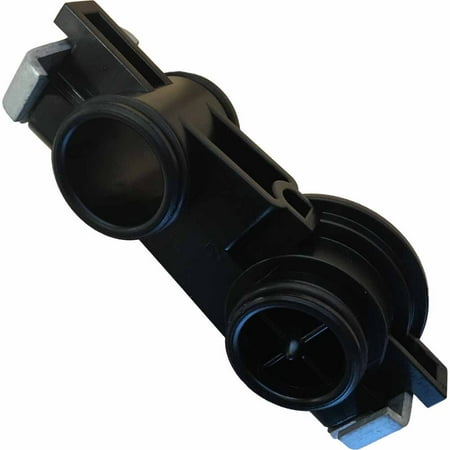 Flow Meter Assembly for Fleck 2510 & 5600 Softener Valves (Part
Series Flow Meter Regulators
Rating: 3.0
Price: 105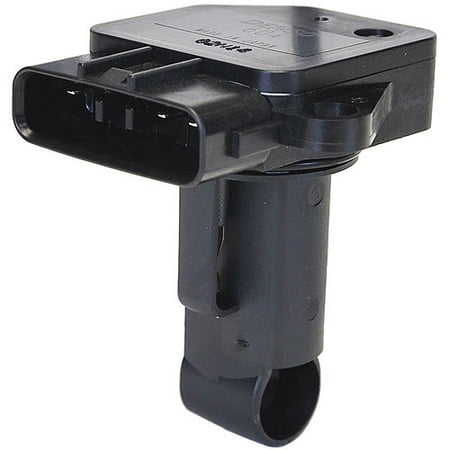 DENSO 197-6040 Air Flow Meter
Series Flow Meter Regulators
Model: 197-6040
Color: Multicolor
Price: 128 138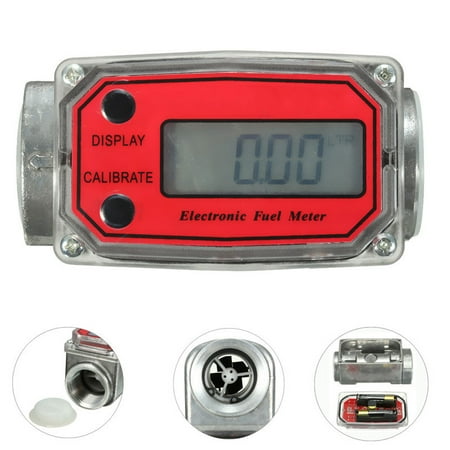 1'' Digital Oval Gear Turbine Diesel Flowmeter Kerosene Fuel Flow Meter 15-120L /
Series Flow Meter Regulators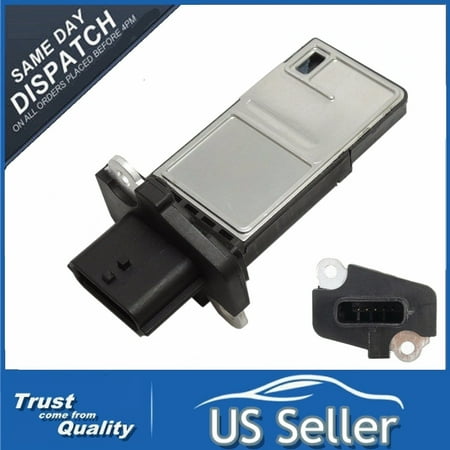 New Car Mass Air Flow Monitor Sensor Meter MAF 5Pins Plastic For Murano Altima G35 #22680-7S00 /
Series Flow Meter Regulators
Model: 22680-7S000
Color: Black
Rating: 3.0
Price: 16 34
Series Flow Meter Regulators Video Results
Flow Meters and Regulators: Good vs. Bad | TIG Time
Series Flow Meter Regulators
Did you like this video? SUBSCRIBE for new videos every Monday and Friday: https://goo.gl/FRdNss Purchase a MT-50 Regulator or any of these other recommended regulators on the Weld.com store: http://www.weld.com/index.php/shop-weld-com/shop-weldcom/flow-meters-and-regulators/mister-tig-50-flowmet...
Likes: 350
View count: 76256
Dislikes: 54
Comments:
How to Use a Flowmeter Instead of a Regulator for Welding - Kevin Caron
Series Flow Meter Regulators
From http://www.kevincaron.com - Artist Kevin Caron explains why he exchanged his welding regulator for a flowmeter on his TIG welder. He tells why the flowmeter, which controls volume rather than working pressure, helps improve your welds, whether you're using a TIG welder, a MIG welder or even ...
Likes: 290
View count: 70230
Dislikes: 27
Comments:
MASS-VIEW Mass Flow Meter / Regulator - Principle of Operation
Series Flow Meter Regulators
In this video Mass Flow ONLINE, a business unit of Bronkhorst High-Tech, the market leader in the field of thermal mass flow meters and controllers, presents the operation of the MASS-VIEW series Thermal Mass Flow Meters, Regulators and Controllers employing the direct through flow measurement te...
Likes: 5
View count: 2874
Dislikes: 0
Comments:
Globeiz.com is a participant in the Amazon Services LLC Associates Program, an affiliate advertising program designed to provide a means for sites to earn advertising fees by advertising and linking to Amazon.com. Amazon and the Amazon logo are trademarks of Amazon.com, Inc. or one of its affiliates