Spearit 5/8 x 22 Speargun Band (V
Speargun Bands
Spearit Speargun Bands are assembled by hand in Florida by master spearos. We use only the freshest rubber and inventories are kept small to insure freshness when delivered. Bands compatible with: JBL, A.B. Biller, Sea Hornet, Spearfishing Specialties and more ... Note: Outside diameter tolerance +/- 0.02 in
Color: Black
Brand: Spearit
ASIN: B004ECFUDW
Part No: BAND-V16B-2201
Spearit 1/2 x 20 Speargun Band (V
Speargun Bands
Spearit Speargun Bands are assembled by hand in Florida by master spearos. We use only the freshest rubber and inventories are kept small to insure freshness when delivered. Bands compatible with: JBL, A.B. Biller, Sea Hornet, Spearfishing Specialties and more ... Note: Outside diameter tolerance +/- 0.02 in
Color: Black
Brand: Spearit
ASIN: B004G7YF9K
Part No: BAND-V13B-2001
Spearit 9/16 x 24 Speargun Band (V
Speargun Bands
Spearit Speargun Bands are assembled by hand in Florida by master spearos. We use only the freshest rubber and inventories are kept small to insure freshness when delivered. Bands compatible with: JBL, A.B. Biller, Sea Hornet, Spearfishing Specialties and more ... Note: Outside diameter tolerance +/- 0.02 in
Color: Black
Brand: Spearit
ASIN: B01LX7N64Z
Part No: BAND-V14B-2400
Spearit 5/8OD 1/8ID SPEARGUN RUBBER (BLACK
Speargun Bands
Spearit sells only the highest quality natural rubber latex tubing. This tubing is manufactured by Primeline Industries, recognized world wide as the leader in speargun rubber. Primeline uses the dip method of tubing manufacture. Dip manufactured natural rubber tubing has elastic qualities superior to extruded tubing or tubing made from other synthetic elastomers. One of the consequences of dip manufacturing is that the tubing is sold in random lengths by the manufacturer. We receive the bulk tubing and immediately sort it by length and package it in sealed opaque plastic bags to preserve freshness. Then we ship it to Amazon warehouses where our inventories are kept small and replenished as often as weekly. This is important because natural rubber is a perishable product for which proper storage and age matter. Our short supply chain, high volume and maticulous handling allow us to provide the freshest speargun rubber available to our customers.
Color: Black
Brand: Spearit
ASIN: B006IWF44G
Part No: 079-10
Riffe 9/16in (14mm) Gorilla Rubber Speargun Bands (Black Coated Amber,
Speargun Bands
Riffe's Power Bands are made of "Gorilla Rubber", the highest modulus power band material available. Our formula of natural latex with inhibitors generates consistent performance and resilience. Proven again and again to deliver the punch to catch World Record or prize fish for consumption. Powerband includes 2 layers of double woven sheath 1000 lb. test Spectra Wishbone Line. Latex is a natural rubber product. For prolonged life, remove bands from speargun and store in this resealable bag in a cool, dark environment when not in use.
Color: Black
Brand: Riffe
ASIN: B017DX1J8I
UPC: 737069925288
Part No: P-1020B
Hammerhead Spearguns Pre-Tied Power Helix 5/8" Speargun Band - 24" -
Speargun Bands
X-Power Universal Spearguns Bands, utilizing the Power Exchange System. 16 mm or 5/8 th Looped Bands for any rubber powered speargun. These looped bands are the perfect replacement and compatible with HammerHead, Riffe, JBL, Omer, Beuchat, Wong, Edge, Rob Allen, AB Biller, Rabitech, just about any speargun. Bands come pre-tied with the Power Xchange System that allows you to loop the bands through any muzzle hole and connect them for quick and easy Power Xchanges. Band Measurement: From one end to another
Color: Red
Brand: Hammerhead Spearguns
ASIN: B01MF72Q03
UPC: 816706024031
Part No: 58PowerHelix
Hammerhead Spearguns Bands, Standard Metal Wishbone, 5/8" (16 mm) (Black,
Speargun Bands
HammerHead Spearguns as a Universal Replacement for all Spearguns shooting a "notch-type" shaft. Made from HammerHead Spearguns ultra-pure formulation of HMDR (High Modulus Dipped Rubber) for increased elasticity and added power over standard rubber. Stainless Steel Metal U-Wishbone universally locks into "notched" shafts commonly found on Jbl, Ab Biller, Sea Hornet, Apnea, and Ocean Rhino Spearguns. Made to Order in a climate control facility by HammerHead Spearguns using 100% USA Manufactured and Sourced Components to ensure rubber quality and freshness. For custom colors, diameter, lengths, or wishbone styles please contact us for your specific needs. ADDITIONAL INSTRUCTIONS FOR USE: For optimal results please refer to the attached Shaft and Band Charts for the exact size to order for your Speargun Brand/Model/Length. When new HammerHead Speargun Replacement Bands will typically yield the following results at standard stretch: - 1/2 Inch or 12 mm ~50 Pounds of Force - 9/16" or 14 mm ~80 Pounds of Force - 5/8" or 18 mm ~100 Pounds of Force -17.5 mm ~120 Pounds of Force The actual results of your speargun band will vary depending on stretch and degradation of the rubber due to use, sun, moisture, and/or ozone. For optimal results replace your speargun bands after 6 - 8 months of...
Color: Black
Brand: Hammerhead Spearguns
ASIN: B07DGJKHSS
UPC: 816706027001
Part No: HHR1834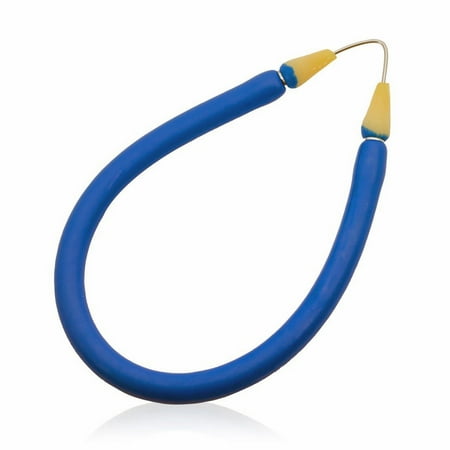 JBL Pro Sling 5/8 Speargun
Speargun Bands
Color: Coated AmberYellow
Size: 20"
Price: 17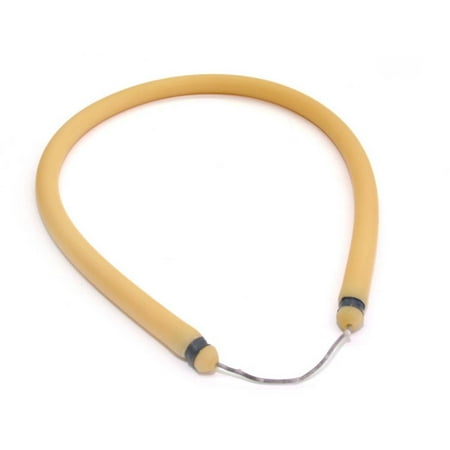 Riffe Replacement Speargun Power Bands 5/8 x 26 -
Speargun Bands
Color: AmberYellow
Price: 25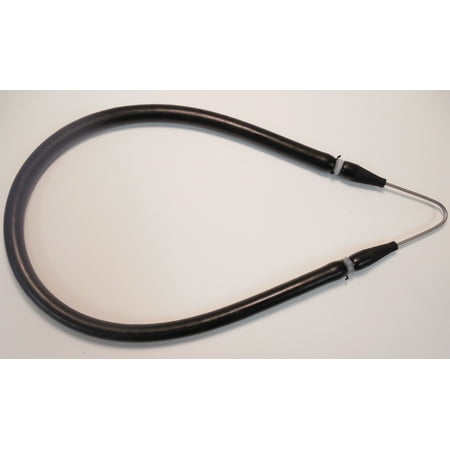 JBL Spearguns Speargun Band 22" x 1/2"
Speargun Bands
Color: Black
Size: 22" x 1/2"22\"
Price: 12
Speargun Bands Video Results
How to make your own Speargun Rubbers / Bands / Slings - Spearfishing Basics!
Speargun Bands
In this video I'm going to show you how to make your own speargun rubber. Bands are something I have made myself practically since I started spearfishing and it's an essential thing to know if you want to tune your gun, save money replacing expensive bands or are caught out on a trip with a broke...
Likes: 4181
View count: 87019
Dislikes: 45
Comments:
How to Choose A Type of Speargun Rubber | ADRENO
Speargun Bands
There are many types of speargun rubbers, all with different purposes in mind. Adreno's Trevor Ketchion takes us through the different types of powerbands for spearfishing and talks about which rubbers works best in different conditions. The standard USA latex 16mm rubber has a decent internal d...
Likes: 443
View count: 54292
Dislikes: 7
Comments:
How To Make Speargun Rubbers
Speargun Bands
This is a quick demonstration by Adreno's two-time Australian Ladies spearfishing champion, Kahlee Andrews, on how to make a rubber for your speargun.  Ensure that your rubber has been cut to the correct length; this is crucial in order to get the best power and accuracy out of your gun and give...
Likes: 1457
View count: 267514
Dislikes: 68
Comments:
Globeiz.com is a participant in the Amazon Services LLC Associates Program, an affiliate advertising program designed to provide a means for sites to earn advertising fees by advertising and linking to Amazon.com. Amazon and the Amazon logo are trademarks of Amazon.com, Inc. or one of its affiliates