Valve-Loc Tire Valve Caps (25-Pack) Black, Universal Stem Covers for Cars, SUVs, Bike and Bicycle, Trucks, Motorcycles | Heavy-Duty, Airtight Seal | Screw-On, Easy-Grip Use
Tire Valve Stem Covers
Protect Your Tires and Driving Safe with Airtight, Leakproof Valve Cap Covers Made for Long-Lasting Reliability When you're on the road, you don't have time to worry about valve stems getting clogged up, leaking air, or breaking down and ruining a tire. That's why we created Valve-Loc Tire Valve Caps that offer an innovative airtight O-ring, an easy-to-grip anti-slip ridged design, and waterproof durability that can last through all your summer vacations, long trips, and busy workdays. Features: Tire Valve Caps (25-Pack) Heavy-Duty, Weather-Resistant Durability Rubber O-Ring for Airtight Seal Ergonomic, Easy-Tightening Grips Universal Vehicle and Utility Compatibility Crafted with a heavy-duty, durable plastic, our black stem caps fit every standard valve stem on cars, trucks, SUVs, motorcycles, bicycles, bikes, and so much more. The smarter, non-slip grip makes it easier to twist it on or take it off to check current inflation levels, replace old caps, or inflate low tires with less effort. These versatile valve caps can help protect your tire stem from leaking, suffering damage, or even keep it from rust or corrosion during inclement weather. A better choice over the basic valve stem caps found on even the newest cars, Valve-Loc tire valve stems each feature ...
Color: Black
Brand: Valve-Loc
ASIN: B07DCDQBBX
UPC: 783120444366
Part No: C
SAMIKIVA Black (30 Pack) Tire Stem Valve Caps, with O Rubber Ring, Universal Stem Covers for Cars, SUVs, Bike and Bicycle, Trucks, Motorcycles, Airtight Seal Dust
Tire Valve Stem Covers
Plastic stem tire valve caps with RUBBER RING: Plastic stem tire valve caps can protect your valves from dirt and corrosion, help you to replace original bad valve cap of tyre. Good quality material: The valve cap is made of durable plastic and rubber which can extend service life of tyre. Wide application: Package provides 30 pack tire stem caps which can meet your multiple purposes. Universal size fits for most cars, bus, trucks, motorcycle, bikes and other vehicles. Easy to hold and install: With detailed stripe design, convenient to grip. Conveniently install or remove when you want to check air pressure. Specifications: Quantity: 30 pack Material: plastic + O rubber ring Color: black Size: 13 x 10 mm/ 0.51 x 0.39 inch Package includes: 30 x Tire valve dust caps
Color: Black
Brand: SAMIKIVA
ASIN: B07G5CGB46
UPC: 781573942071
Part No: CG0731-1
Valve-Loc Tire Valve Caps (10-Pack) Heavy-Duty Stem Covers | Dustproof, Airtight Seal | Hexagon Design | Outdoor, All-Weather, Leak-Proof Air Protection | Light-Weight Aluminum Alloy (Gun
Tire Valve Stem Covers
When you want the tire valve stem caps you can trust, you want a brand that's dedicated to creating valve caps that can be used for cars, motorcycles, bicycles, and everything you put on and off road. That's why we at Valve-Loc create the most trusted and reliable valve stem caps possible. They're tough enough to withstand inclement weather, long road trips, and rugged outdoor adventures no matter your vehicle or your destination. Product Details: Anodized Aluminum Tire Valve Stem Caps to resist rust and corrosion Hexagon Shape Design Heavy-Duty Metal Durability Rubber O-Ring Gasket Seal Airtight, Leakproof, Dust Resistant All-Weather Reliability Superior Reliability Here at Valve-Loc we pride ourselves on making unbeatable tire valve caps, which is why they're backed by our trusted guarantee and fast, responsive service. Contact us with any questions or concerns to get help or get answers when you need them. Live Life On the Go Our tire valve caps are not only stylish, strong, and feature an airtight, dust-resistant seal, they can be used on all your favorite vehicles. And with 10 in every pack, you can use them on your car, multiple cycles, and your motorcycle! The leak-proof rubber O-ring offers long-lasting protection and an airtight seal, and it won'...
Color: Gun Grey
Brand: Valve-Loc
ASIN: B07KN5G6FW
UPC: 783120444403
Part No: Hex-01
Sunmns 12 Pack Aluminium Tire Stem Valve Caps Air Cover for Car Motorcycle Bike
Tire Valve Stem Covers
These Black Aluminium alloy Valve Caps are good for use on most cars, bus trucks, SUV, motorcycle and bikes. These caps have a rubber o-ring that stick on the top of inner to ensure the valve is kept clean and dry. The surface adopt plating technology, exquisite workmanship, decorate your tires. Specifications: Quantity: 12 pack Material: Hard aluminium alloy Color: Black Size: 17 x 11 mm/ 0.67 x 0.43 inch Package includes: 12 x Tire valve dust caps
Color: Black
Brand: Sunmns
ASIN: B07769Y5JD
UPC: 798881991455
CHROME TIRE VALVE STEM CAPS WITH SLEEVE COVER | WILL FIT TR413 | FOR AMERICAN CARS AND
Tire Valve Stem Covers
Set of four new chrome sleeves plus four chrome caps for your wheels valve stems. Made to fit American and foreign vehicles with TR413 valve stems. If you are not sure these will fit please ask us we are here to help. Supreme Engineering Technologies
Brand: Supreme Engineering Technologies
ASIN: B071PF5ZMD
UPC: 649862739132
Part No: tr413slvecrme
American Flag Valve Stem Cap - Black Subdued USA Aluminum with Rubber Ring Tire Wheel Rim Dust Cover fits Cars, Trucks, Bikes, Motorcycles, Bicycles (4
Tire Valve Stem Covers
Our Subdued American Flag Valve Stem Caps are the perfect modification for your vehicle. Made with high quality and style that is unavailable from competing products. Their sleek design is Highly Patriotic, yet understated to go perfectly with any wheel choice! The USA Flag Valve Stem cover/cap set includes four (4) Matte Black Valve Stem Caps with Black and Gray color Subdued American Flag insignia displayed on the face of each cap. Add the perfect touch of Patriotism to your vehicle with our simple and inexpensive modifications!
Brand: Tactilian
ASIN: B07SFM8S4Q
UPC: 703205116698
Part No: TCFM002
OPG3 Real Bullet Valve Stem Caps Set of 4 Custom Brass Authentic Quality Gold Chrome Polished Silver Anodized Black Aluminum Bullet Easy Screw On Tire Covers Car Wheel Truck Caps
Tire Valve Stem Covers
Color: Chrome/Silver
Brand: OPG3
ASIN: B01M71IQQD
Part No: A02BS001
20pcs Black Plastic Car Tyre Air Pressure Stem Dust Cover Tire Dirt Valve
Tire Valve Stem Covers
Color: Black
Size: others
Price: 6 13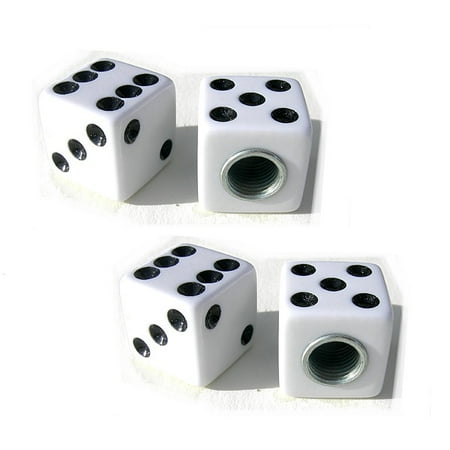 4x White Dice Die Car Tire Valve Stem Air Caps Tyre Covers Universal
Tire Valve Stem Covers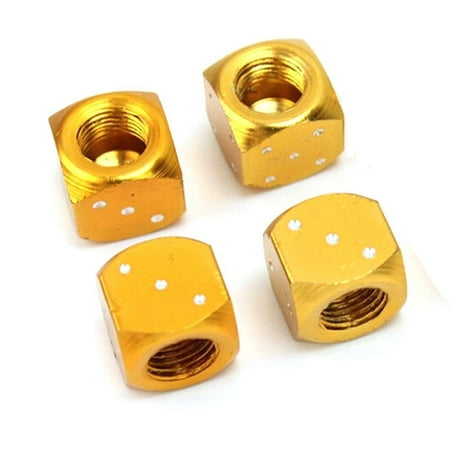 4x Dice Die Gold Valve Stem Chrome Air Tire Caps Tyre Covers Universal
Tire Valve Stem Covers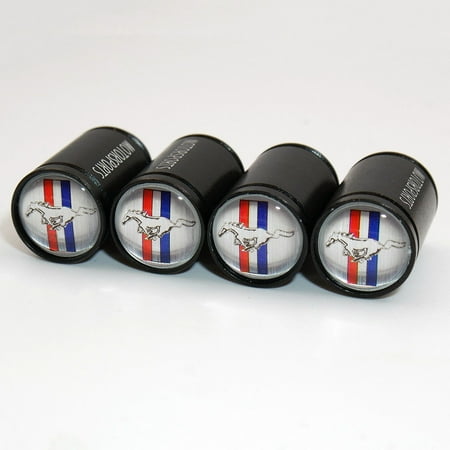 Black Car Wheels Tire Tyre Air Valve Caps Stem Dust Cover Mustang Emblem
Tire Valve Stem Covers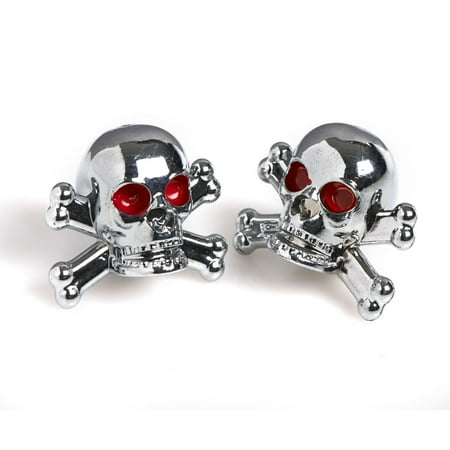 4x Chrome Skull & Crossbones Car Tire Valve Stem Air Caps Tyre Covers Shiny
Tire Valve Stem Covers
4Pc BicycleWheel Rim Tyre Stem Air Valve Caps Dust Cover BK Hight
Tire Valve Stem Covers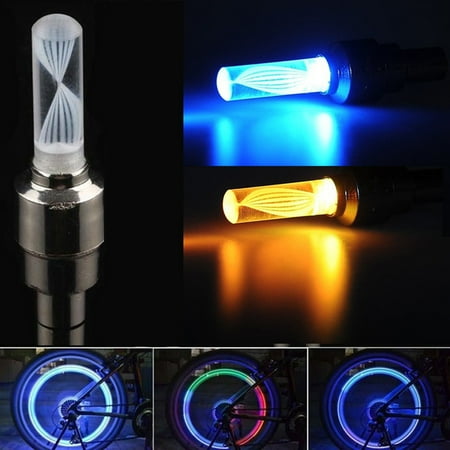 4x Vehicle 7-Color Changing Tire Valve Stem Covers Flashing LED Lights
Tire Valve Stem Covers
Tire Valve Stem Covers Video Results
Cool Car Tire Valve Caps with Locking Black and Chrome Air Stem Covers
Tire Valve Stem Covers
These cool tire valve caps, with golden knight sitting on a horse, come in black and chrome variants. They are made of metal and have special anti theft bolts, which are used for locking the air caps to the valve stems of your car tires. The bolts are being screwed in by a small hex key (Alle...
Likes: 69
View count: 2332
Dislikes: 0
Comments:
Better Tire Valve Stem Caps for Your Car
Tire Valve Stem Covers
Link to these stainless steel caps: https://mercedessource.com/store/tire-valve-stem-stainless-steel-metal-cap-kit In part 19 of this series Kent will show you his favorite stainless steel valve stem caps and explain the reasons why he likes them so.... In his "quick tip" video series Kent Bergs...
Likes:
View count: 27460
Dislikes:
Comments:
Why Is This Tire Valve Cover GREEN? Please watch this video before you add air to your tires
Tire Valve Stem Covers
Why Is This Tire Valve Cover GREEN? Please watch this video before you add air to your tires Need an upgraded green caps? http://amzn.to/2g8hZ9s ----------------------------------------------------------------------------------------------------------- EASY TO USE. Easily install, only screws on...
Likes: 17
View count: 2383
Dislikes: 5
Comments:
Globeiz.com is a participant in the Amazon Services LLC Associates Program, an affiliate advertising program designed to provide a means for sites to earn advertising fees by advertising and linking to Amazon.com. Amazon and the Amazon logo are trademarks of Amazon.com, Inc. or one of its affiliates