Evans EC2 Tompack, Clear, Rock (10 inch, 12 inch, 16
Tom Head
Evans improved EC2 drumheads contain Evans' exclusive and patented Sound Shaping Technology (SST). Sound Shaping Technology allows the drumheads to be fully optimized for each individual size by varying the thickness and density of the damping material, ensuring greatly improved performance and tone across the entire kit. Unlike other heads that lack SST, Evans EC2s contain the ability to balance attack and tone for each size. The result is a drumhead series fine-tuned for attack, tone, length of sustain, and ease of tuning. Packed with a more balanced and pre-EQ'd sound across the full kit, the Evans EC2 with SST will make your toms sound better than you ever thought possible.
Color: Clear
Brand: Evans
ASIN: B0036TGVE6
UPC: 019954964221
Part No: ETP-EC2SCLR-R
Remo Emperor Coated Drum Head - 12
Tom Head
Coated Emperor heads are warmer and more durable than Clear Emperors. They're made with two free-floating plies of 7-mil Mylar film, which gives consistent open warm tones which accounts for their popularity among many of today's Studio, Pop, R&B and Rock drummers
Color: Coated
Brand: Remo
ASIN: B0002E38W6
UPC: 757242147894
Part No: BE011200
Remo PP-0930-BA Ambassador Coated Tom Drumhead Pack - 12", 13" &
Tom Head
The Coated Ambassador drum heads are medium-weight heads made with a coated single-ply 10-mil Mylar film to produce a warm open, bright, and resonant sound with a warm attack. Coated Ambassador heads are the standard of the industry for both live and recording situations. These medium-weighted heads are one of the three original Weather king series.
Brand: Remo
ASIN: B0013LTXX0
UPC: 757242466933
Part No: PP-0930-BA
Remo Ambassador Coated Drum Head - 16
Tom Head
The Ambassador Coated is the most popular drumhead in the world, featuring the perfect combination of warm, open tones with bright attack and controlled sustain. Constructed with 1-ply 10-mil Coated film, Ambassador Coated drumheads are the industry standard for all applications. Available in sizes 6" - 40".
Color: Coated
Brand: Remo
ASIN: B0002E2OTE
UPC: 133587188004
Part No: BA011600
Evans G1 Tompack Coated, Fusion (10 inch, 12 inch, 14
Tom Head
The G1 blends warmth, sustain, and sensitivity. This 10mil single-ply sets the standard for an open and expressive sound. Tuned low, it produces a caverous rumble that emphasizes the natural sound of the shell. The coated version delivers additional warmth, focus, and depth.
Color: Fusion - 10/12/14
Brand: Evans
ASIN: B000XTLOJY
UPC: 019954952570
Part No: ETP-G1CTD-F
Aquarian Drumheads PF-A Performance II Tom Pack 10, 12,
Tom Head
Performance II tom tom drumhead pack. Includes a clear 10", 12" and 14" Performance II tom head.
Brand: Aquarian Drumheads
ASIN: B001VFT054
UPC: 659007006579
Part No: PFA
Evans G2 Tompack, Coated, Fusion (10 inch, 12 inch, 14
Tom Head
A perfect blend of depth, sustain, and attack…the G2 is a two-ply head (7mil each) featuring extraordinary consistency and durability. Its versatility makes it a perfect choice for the working drummer who switches between styles. It makes rack toms sing and floor toms growl. The coated version delivers additional warmth, focus, and depth.
Brand: Evans
ASIN: B000MFK206
UPC: 019954952617
Part No: ETP-G2CTD-F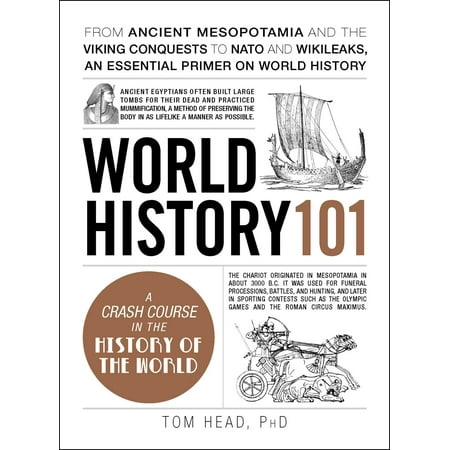 World History 101 : From ancient Mesopotamia and the Viking conquests to NATO and WikiLeaks, an essential primer on world
Tom Head
Tom Head Video Results
In TOMs Head
Tom Head
TOM thinks that his head is completely empty. But Doc Box has a headmachine to proof that TOM is wrong. Script, direction: Andreas Hykade Narration: Ben Miller Animation: Erwin Dahlke Music: Daniel Requardt, Florian Käppler Production: Thomas Meyer-Hermann, Studio FILM BILDER 2007 The ...
Likes: 2082
View count: 610134
Dislikes: 201
Comments:
Tom Head Comparison by Kai Jokiaho
Tom Head
Here's my tom head comparison that features these heads: Remo Ambassador Coated, Evans UV1, Remo Ambassador Vintage, Evans '56 Calftone, Aquarian Modern Vintage Medium, Remo Emperor Clear and Remo Emperor Smooth White. I used the same Tune-Bot settings for every head, 12" Top head 194 Hz & Bottom...
Likes: 1665
View count: 135864
Dislikes: 30
Comments:
Tom Head Comparison - Drummer's Review
Tom Head
Here's a special video where we take a look at a selection of double-ply clear tom heads from Remo, Evans, Aquarian and Code and compare/contrast the sounds they offer. ***HEADPHONES RECOMMENDED TO HEAR ALL OF THE INTRICATE DIFFERENCES BETWEEN THE VARIOUS HEADS!!*** Filmed at Middle Farm Studios...
Likes: 740
View count: 35880
Dislikes: 9
Comments:
Globeiz.com is a participant in the Amazon Services LLC Associates Program, an affiliate advertising program designed to provide a means for sites to earn advertising fees by advertising and linking to Amazon.com. Amazon and the Amazon logo are trademarks of Amazon.com, Inc. or one of its affiliates