CURT 52010 Trailer Breakaway
Trailer Brake Switch
For any and all types of trailers with electric trailer brakes, a CURT breakaway kit provides you with the equipment you need to be prepared. We offers three different complete breakaway systems to accommodate various trailer sizes and meet your specific towing needs. All of our breakaway kits are tested for your safety and meet DOT requirements for holding and breakaway situations. This breakaway switch offers reliable activation of your trailer brakes, featuring silver contact points for a solid connection and a nylon case to protect against the elements. It is designed for use with the CURT Soft-Trace 1 and Soft-Trace 2 breakaway kits and features a high-temp wieldable tab for convenient mounting. Nobody hitches up a trailer expecting a breakaway, but that doesn't mean you should tow unprepared. Be ready for anything with a CURT breakaway kit.
Brand: CURT
ASIN: B001GN6QQW
UPC: 612314920105
Part No: 52010
Tekonsha 2010-P Breakaway
Trailer Brake Switch
Completely sealed breakaway switches to automatically set trailer brakes in case of accidental trailer breakaway. Required by law in some states. Emergency use only, not to be used to lock brakes when parked or stored. 2010has reinforced nylon case, wieldable metal tab, nylon pin assembly and are rust and corrosion free.
Color: silver
Brand: Tekonsha
ASIN: B002OJ9YR0
UPC: 783192020031
Part No: 2010-P
ACDelco 84108373 SWITCH ASM-TRLR BRK CONT
Trailer Brake Switch
The ACDelco GM Original Equipment Trailer Brake Control signals a trailer's brake system when the driver presses on the brake pedal and adjusts how much braking power is needed to stop the trailer, and is a GM-recommended replacement for your vehicle's original components. This trailer brake control has been manufactured to fit your GM vehicle, providing the same performance, durability, and service life you expect from General Motors.
Brand: ACDelco
ASIN: B06XH6PD2X
UPC: 808709641728
Part No: 84108373
Fastway Zip 4 Foot Breakaway Cable with Electric Brake Switch
Trailer Brake Switch
The best replacement for your damaged or frayed cable, The Fastway ZIP eliminates cable fray and protects your fingers from loose, sharp wire. It keeps your cable off the ground and out of harm's way while you're towing and is a safer, more reliable connection from your tow vehicle to your trailer.There is a ZIP breakaway cable to fit every trailer. We have two different cable lengths in 3 different styles. The 4′ cables are recommended for bumper pull trailers, and the 6′ cables fit gooseneck or 5th wheel trailers.ZIP CABLE AND SWITCHAn entire breakaway safety system replacement- include a switch box with the coiled cable.ZIP CABLE AND PIN The pin is compatible with all ZIP switches, most Bargman brand breakaway switches and other makes with similar pin styles.ZIP UNIVERSAL REPLACEMENT The ZIP universal cable replacement is designed with a split ring to easily thread onto your existing pin.The Zip is the best breakaway cable you can buy. The unique coiled cable of the Zip easily stretches to your tow vehicle and clips right on with the included carabiner. There is no looping over and around the trailer tongue to keep the cable out of the way. It is faster, easier and safer than standard breakaway cables.The Zip quickly replaces your current breakaway system with its coat...
Color: RED
Brand: Fastway
ASIN: B004TR7ZDU
UPC: 856301002010
Part No: 80-00-2040
Fastway 80-00-2060 Zip Breakway Cable with Electric Brake Switch,
Trailer Brake Switch
6' Zip coiled breakaway cable with electric brake switch ideal for wiring new trailers or replacing entire electrical switch.
Brand: Fastway
ASIN: B003VAX2YM
UPC: 700360066042
Part No: 80-00-2060
Hopkins 20099 Engager LED Test Break Away System with Battery
Trailer Brake Switch
Hopkins Manufacturing Corporation makes your towing experience simpler and more rewarding through innovation and value. As an Endurance product by Hopkins, this product is designed for ultimate durability against harsh weather conditions, corrosion, and normal wear and tear. Hopkins offers a variety of towing solutions including vehicle wiring kits, adapters, vehicle and trailer connectors, breakaway systems, and much more. Today, more than 40 percentage of retail category sales are generated from Hopkins innovations. Change the way you protect your trailer investment with the Engager Break Away System! Its push button battery tester lets you know your break away system is ready to go. The built-in battery charger charges the battery while connected with the tow vehicle. The system as a whole includes a break away switch, cable, and three mounting bolts. For use with trailer equipped with up to four trailer brakes. Includes a 5-amp 12VDC rechargeable battery. Break away kits activate trailer brakes upon separation from tow vehicle. Most states and provinces require trailer break away kits. Contact your department of transportation for complete towing law information.
Brand: Hopkins Towing Solutions
ASIN: B000CMHVBW
UPC: 079976200998
Part No: 20099
Dumble Trailer Breakaway Switch - Trailer Brake Kit with Pin Assembly and 48in Breakaway Cable for Trailer
Trailer Brake Switch
Protect yourself, your equipment, and others on the road when towing trailers, mobile homes, and RVs with the Dumble | Trailer Brake Away Switch. Constructed of steel and a durable plastic case, the trailer brake box is protected from elements, high heat, and road wear. Simply wire and mount the switch to your trailer and connect the RV brake cable to your vehicle. If the pin is removed due to force while traveling, the switch will automatically activate the trailer brakes to stop the towed vehicle from rolling away and causing further accidents. This 12V trailer brake away kit includes 2 attached 16AWG wires, a pull pin, and a 48-inch (121.9 cm) cable. Each RV emergency brake switch wire is 46 inches (116.8 cm) long to be cut to the necessary length. WARNING: This product can expose you to chemicals which is [are] known to the State of California to cause cancer and birth defects or other reproductive harm. For more information go to www.P65Warnings.ca.gov.
Brand: Dumble
ASIN: B07G2RLY2C
UPC: 811498034848
Part No: 4848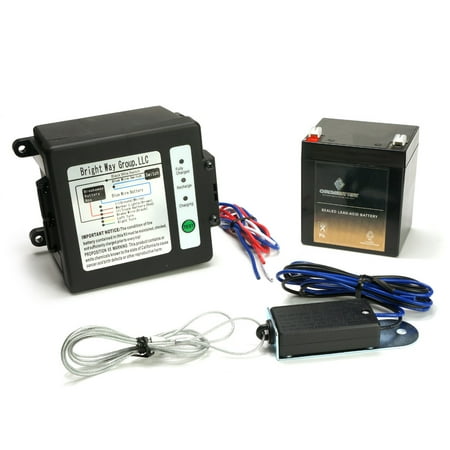 Breakaway Kit (Side-Load) with Charger, Switch and Battery-Used for 1, 2 & 3 Axle Trailers with Electric
Trailer Brake Switch
Model: BAK-23824AK001-00003
Price: 29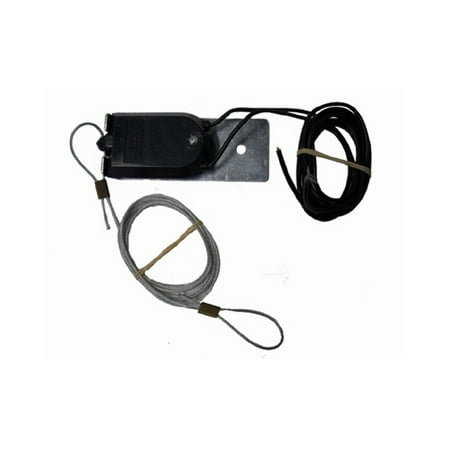 Camper Boat Trailer Break Away Switch Safety
Trailer Brake Switch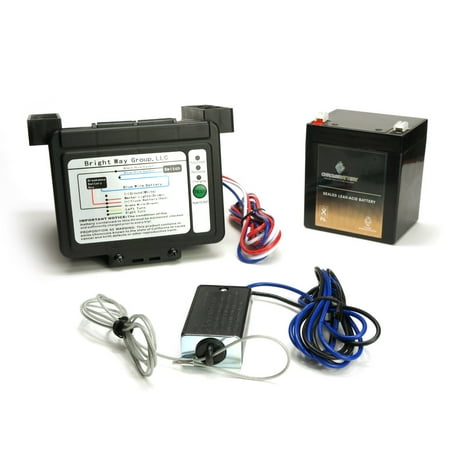 Breakaway Kit (Top-Load) with Charger, Switch and Battery-Used for 1, 2 & 3 Axle Trailers with Electric
Trailer Brake Switch
Model: BAK-23084AK003-00003
Price: 29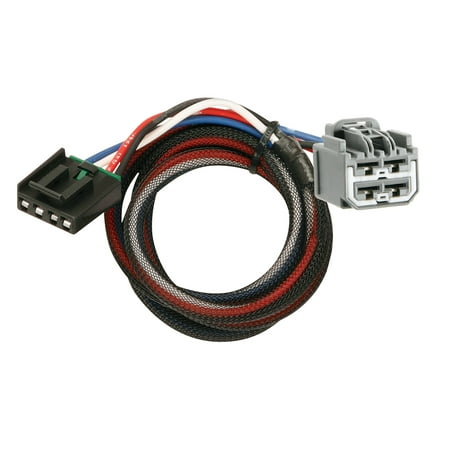 Tekonsha 3045-P Trailer Brake Control Wiring Harness - 2 Plugs, Dodge and
Trailer Brake Switch
Model: 3045-P
Color: Multicolor
Price: 12 19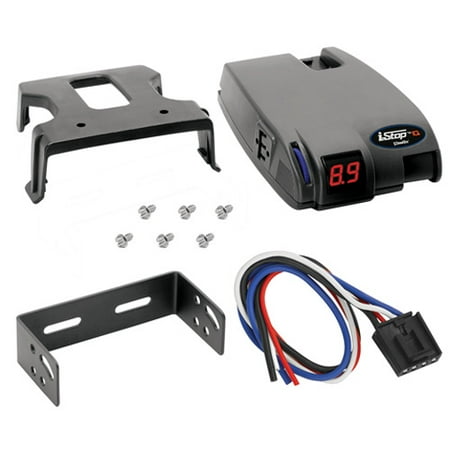 I-Stop(TM) IQ Electronic Brake
Trailer Brake Switch
Model: DRT20191
Color: Multicolor
Rating: 5.0
Price: 66 70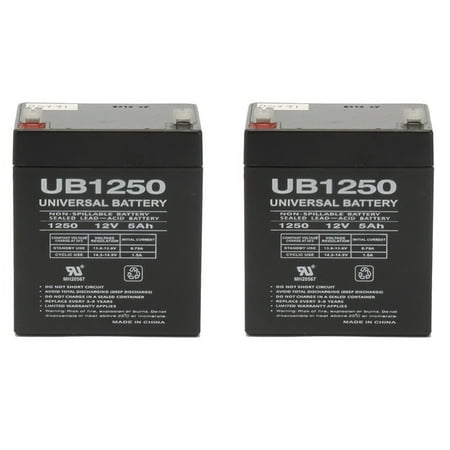 New Electric Trailer Brakes Breakaway Kit Rechargeable Battery UB1250 - 2
Trailer Brake Switch
Model: UB1250MP217
Price: 25 39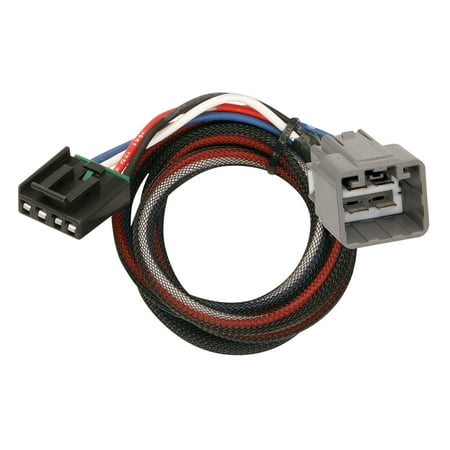 Tekonsha 3021-P Trailer Brake Control Wiring Harness - 2 Plugs,
Trailer Brake Switch
Model: 3021-P
Color: Multicolor
Price: 11 19
Trailer Brake Switch Video Results
How to Connect a Trailer Breakaway Cable
Trailer Brake Switch
In this how-to video we provide instructions on how to hook up a trailer breakaway system. The video includes details on the 3 main components of a trailer breakaway system, how the system operates, and provides detailed instructions on how to hook up a trailer breakaway cable. For even more ...
Likes: 320
View count: 114262
Dislikes: 19
Comments:
How to Wire a 7 Pin / Way Trailer Plug & Install a Trailer Breakaway Switch * Full-time RV Living *
Trailer Brake Switch
How to wire a RV 7 pin trailer plug. How to wire a 7 way trailer plug. How to install a CURT breakaway switch on a RV travel trailer. How to wire a breakaway switch. How to replace a 7 pin cord. How to install a 7 pin / way junction box on a trailer. Thomas replaced our 7 pin trailer plug cord h...
Likes: 219
View count: 35328
Dislikes: 11
Comments:
Trailer Breakaway Switch Installation - etrailer.com
Trailer Brake Switch
Click for more info and reviews of this Tekonsha Trailer Breakaway Kit: https://www.etrailer.com/Accessories-and-Parts/Tekonsha/420000.html Check out some similar Trailer Breakaway Kit options: https://www.etrailer.com/dept-pg-Accessories_and_Parts-sf-Trailer_Breakaway_Kit.aspx https://www....
Likes: 27
View count: 65538
Dislikes: 37
Comments:
Globeiz.com is a participant in the Amazon Services LLC Associates Program, an affiliate advertising program designed to provide a means for sites to earn advertising fees by advertising and linking to Amazon.com. Amazon and the Amazon logo are trademarks of Amazon.com, Inc. or one of its affiliates