Handmade Yixing Zisha Tea Set,Large Capacity Ceramic Xishi Teapot with Set of 2 Tea
Yixing Clay
About Yixing Zisha Teapot The first Zisha teapot was created during the Song Dynasty in the 10th century .A monk in Yixing handmade the teapot from local clay. Today, Zisha teapots produced in Yixing City are considered to be the best tool for making tea. Use & Maintenance They are meant for use with black and oolong teas, green or white tea as well as aged pu'er tea, but the water must be allowed to cool to around 185 degree(F)before pouring the water into the pot. The using steps as follow: 1. When use the teapot at the first time, put the teapot into clean pot with cold water and boiling for about 5-10 minutes. Then remove the pot from the boiling water and set aside for natural cooling. This step can open the pores of teapot and make the tea more breathable. 2. Please put the tea into the Zisha pot and brew with warm water around 185 degree(F),wait for some minutes to enjoy your tea either by pouring it into a cup or by drinking directly from the Zisha teapot, which is the traditional way of using it. Yixing teapots absorb a tiny amount of tea into the pot during brewing. After prolonged use, the pot will develop a coating that retains the flavor and color of the tea. It should be rinsed with fresh water and allowed to air-dry. A studious tea connoisseur will only steep...
Color: Red C
Brand: ufengke-ts
ASIN: B07M9TRW2N
UPC: 742218132400
Part No: FKT0262A
Chinese Yixing Purple Clay Handmade Half Moon Tea Pot Zisha Zi Ni Teapot
Yixing Clay
Color: Purple
Brand: Mozentea
ASIN: B00OSRPMPO
UPC: 701799499524
Part No: #NA
Never King Chinese Yixing Xishi Hu Tea Pot Zisha Clay Gongfu
Yixing Clay
Product Introduce: The Yixing purple clay teapot is reputed as the "first of all tea-sets in the world" for its unique material and characteristics;tea inside it does not seep though no glaze is applied on its surface, tea brewed in it tastes rich and mellow for the teapot is porous;tea in it does not decay or change its color when kept overnight,it long retains its full flavor, for the base clay is odorless; the teapot keeps tea warm in winter, but not hot for the hand in summer, it does not crack when heated on a stove or when boiling water is poured in; the longer it is used, the more lustrous it becomes, the more refined and classic it looks, and the more fragrant the tea kept in it. Advantage: Produce the teapot with superb work. The lid tightly bite the kettle body, pot put presents a beautiful curve, the clay particles is clearly visible on the pot body. Pour the tea from the pot is very smooth. If you hand to block the kettle cover's outlet, then you put the kettle mouth down, the water will not leak out. The teapot is very fit for drinking and have a good collection value.
Color: Brown
Brand: Never King
ASIN: B074R7YZGG
UPC: 608651741770
Part No: Never King 3
ZiSha Teapot,Chinese Traditional Craft teapot,Yixing Genuine Xishi Pots (Red
Yixing Clay
Capacity:200ml Material:Red clay capacity:200ML size:12*7.3cm
Color: Red Clay
Brand: KJYHXX
ASIN: B07MY1R28X
UPC: 714453234997
500ml Chinese Yixing god of longevity Handmade Purple clay Pottery Zisha
Yixing Clay
Yixing clay teapots (also called Purple Sand are made from Yixing clay. This traditional style commonly used to brew tea originated in China, dating back to the 15th century, and are made from clay produced near Yixing in the eastern Chinese province of Jiangsu. Use with tea: Yixing teapots are meant for use with black and oolong teas, as well as aged puerh tea. They can also be used for green or white tea, but the water must be allowed to cool to around 85 °C (185 °F) before pouring the water into the pot. Yixing teapots absorb a tiny amount of tea into the pot during brewing. After prolonged use, the pot will develop a coating that retains the flavour and colour of the tea. It is for this reason that soap should not be used to clean Yixing teapots. Instead, it should be rinsed with fresh water and allowed to air-dry. A studious tea connoisseur will only steep one type of tea in a particular pot, so as not to corrupt the flavour that has been absorbed. Yixing teapots are smaller than their western counterparts as the tea is often brewed for only a few seconds before it is served to guests.[citation needed] Reusing the same tea leaves multiple times, the first brew of the tea leaf is usually used only to clean tea, teapot, and cups and is not to be consumed. Chinese people trad...
Color: Brown
Brand: CNTeaHouse
ASIN: B00S4GLTOS
UPC: 711041605238
Part No: GOARTEA
Goodbag Yixing Ceramic Teapot Chinese/Japanese Kungfu Teapot Purple Clay Teapot Travel Tea Set Porcelain Teapot, Teacups, Wooden Tea Tray, Portable Travel
Yixing Clay
Handcraft Chinese Kungfu Teapot Yixing Purple Clay Teapot. It made from ceramic and purple clay. The pot is the perfect size for multiple steepings so that you can really get the full effect of the progression of flavors in a long ripened and fermented tea. Both the teapot and the cups are very easy to wash and dry. Best Gift For Tea lovers, Friends, Family. Nice Official Tea Cup.
Color: purple clay
Brand: Goodbag
ASIN: B07HVV7RRR
Part No: 43551-7553
Chinese Tea Tasting Cup 6pcs Red Purple Half Oz Yixing Clay Tea
Yixing Clay
The chinese gong fu tea tasting only use this small size tea cup for Mathing set like yixing tea set or gaiwan tea set, use is at chinese gong fu tea ceremony and tea tasting. Tea tea cups only half oz capacity very small but is very cute too.
Color: Red,white
Brand: Musiccitytea
ASIN: B00JX06YHQ
UPC: 737534276181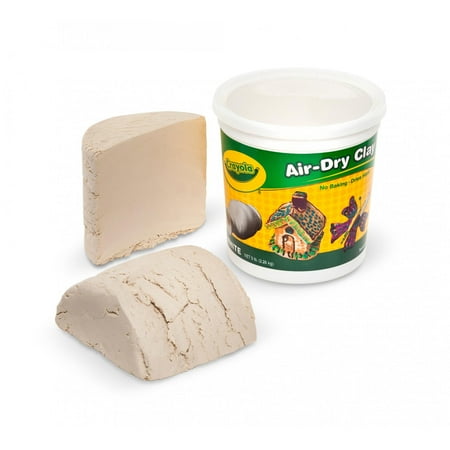 Crayola Air Dry Clay Bucket, No Bake Clay For Kids, 5Lbs,
Yixing Clay
Model: BIN575055
Color: White
Size: 5 lbs
Rating: 4.286
Price: 7 12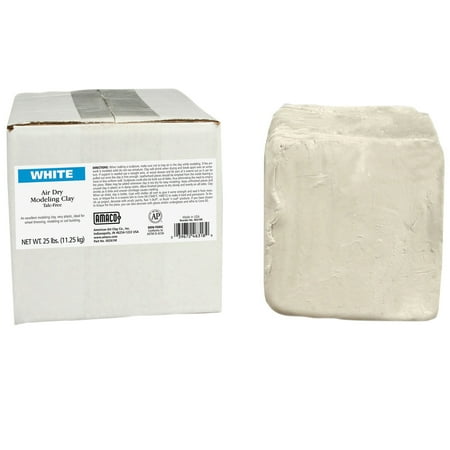 AMACO® Air Dry Clay, White, 25
Yixing Clay
Model: AMA46318R
Color: White
Rating: 3.875
Price: 19 22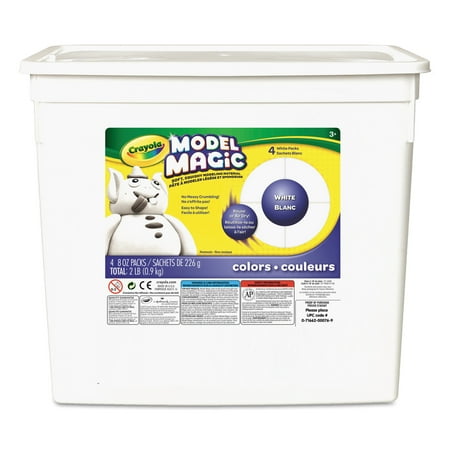 Crayola, 2 Lb. Model Magic White Clay Alternative, 1
Yixing Clay
Model: BIN4400
Color: White
Size: 2 lbs
Rating: 5
Price: 14 40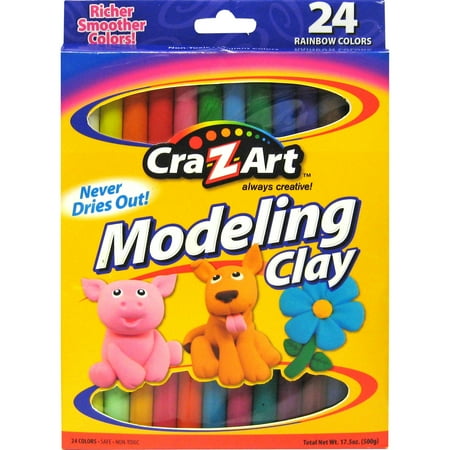 Cra-Z-Art Modeling Clay 24 Count of Beautiful Rainbow
Yixing Clay
Model: 10901-18
Color: Multicolor
Rating: 2.5556
Price: 4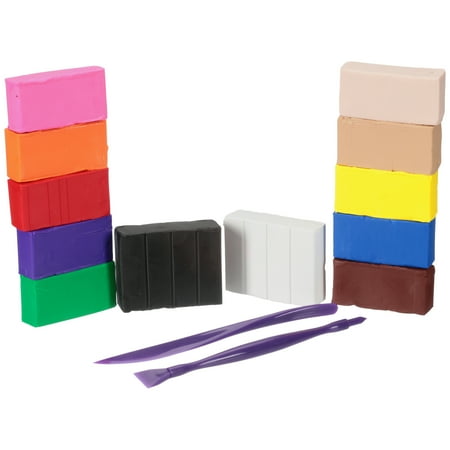 Sculpey Crafty & Oven Bake Clay Variety Pack, 14
Yixing Clay
Model: K34111W
Color: Green
Rating: 5.0
Price: 9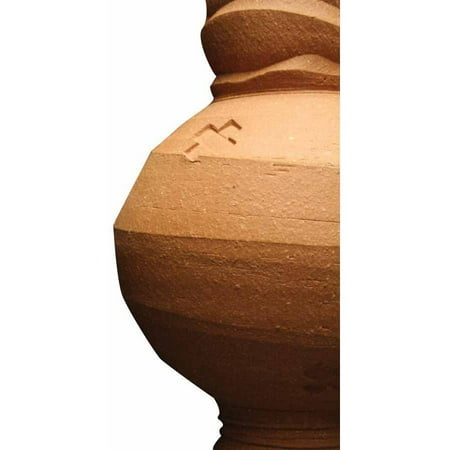 AMACO High Fire Moist Non-Toxic Stoneware Clay, Multiple
Yixing Clay
Model: 400264
Color: Brown
Rating: 4.7333
Price: 28 315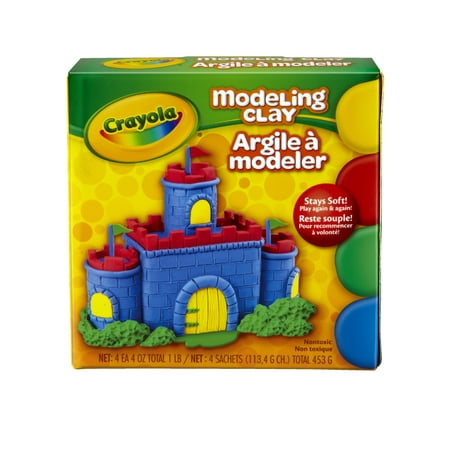 Crayola Model Magic Non-Toxic Modeling Clay Set, 025 Lb, Assorted Color, Set Of
Yixing Clay
Model: 007620
Color: Assorted
Size: 1 lbs
Rating: 5
Price: 2 5
Yixing Clay Video Results
Introduction to Yixing Zisha Clay Pots
Yixing Clay
Why do tea lovers obsess over clay pots? What's so special about Yixing? How do you select a clay pot when there are so many fakes? Here is our introduction to these beautiful and functional pieces of teaware. To purchase a Xi Shi Yixing Clay Teapot - http://chinalifeweb.com/shop/product/cl-yxclay
Likes: 1413
View count: 40046
Dislikes: 20
Comments:
Making an Yixing Teapot
Yixing Clay
Master Zhou demonstrates how an Yixing teapot is made for a Global Tea Hut group. To support, visit: https://www.gofundme.com/globalteahut
Likes: 4037
View count: 161298
Dislikes: 69
Comments:
Which Clay Teaware should you Choose? COMPARING YIXING, CHAOZHOU, JIANSHUI & TOKONAME
Yixing Clay
There are many options of clay teaware out there from the famous Yixing Purple clay to Chaozhou Red clay and Jianshui clay. But, which clay is best for brewing your tea and what are their different characters? In this video, we compare 4 famous clay types to give you some pointers when choosing y...
Likes: 459
View count: 10607
Dislikes: 6
Comments:
Globeiz.com is a participant in the Amazon Services LLC Associates Program, an affiliate advertising program designed to provide a means for sites to earn advertising fees by advertising and linking to Amazon.com. Amazon and the Amazon logo are trademarks of Amazon.com, Inc. or one of its affiliates